Religious conservatives and Turkish jingoists have installed Erdogan in the seat of power for the third time though only by a small margin.
Some observers say that authoritarianism does sometimes flourish under democratic nomenclature. Many Eastern democracies have ended up in either martial or authoritarian rule.
Erdogan's handling of democracy in Turkey is no exception.
In a commentary on the success of Erdogan in Turkey's general election, Al Jazeerah wrote that for the last two years, Erdogan had been working hard on making Turkey's relations with the Arab countries, especially Qatar, Saudi Arabia and UAE, smooth and cordial. History does not endorse the view.
It has to be remembered that Erdogan had taken the lead in opposing Saudi Arabia as the epicenter of the Islamic world.
Nearly three years back, non-Semitic Islamic countries, namely Turkey, Pakistan, Iran, and Malaysia, had called a meeting in Kuala Lumpur in which they wanted to announce that the Muslim ummah was not bound to consider Saudi Arabia as the protector of two holy shrines (haramayn).
Owing to a strict, timely warning issued by Riyadh to Pakistan, the proposed meeting ended up in a fiasco.
Erdogan had been leading it. This repudiates the claim of Al Jazeerah that Erdogan had been trying to straighten relations with the Arabs.
It will also be remembered that Erdogan had come very close to Qatar when differences between Qatar and Saudi Arabia deepened, and after former President Trump received a cold shoulder during his visit to Riyadh, he chose Qatar to be the alternate destination for American policy in the Middle East and the Gulf.
In 2021, Erdogan unilaterally pulled his country out of the Istanbul Convention, an international treaty to fight gender-based discrimination and violence.
A hundred years ago, in 1923, Mustafa Kemal Ataturk led the creation of the modern secular state of Turkey, marking the conclusion of the Turkish War of Independence.
Today, a hundred years to the date, Turkey has chosen to stand at an inflection point in its society, forgetting how the visionary Mustafa Kemal had brought her in line with the enlightened and secular states of the West.
The dilemma for the enlightened classes of Turkish society is whether to walk along the secular path or adopt "Neo-Ottomanism." That is the cliché by which Erdogan's AKP party's ideology is defined.
The Organization for Security and Cooperation in Europe considers that Erdogan won a fee but unfair election. Political rivals have not been treated fairly; in some cases, they have been imprisoned.
Moreover, the vast Turkish media is mostly controlled by Erdogan and his party. Ekrem Imamoglu, the mayor of Istanbul, was recently sentenced to more than two years in prison and banned from holding public office.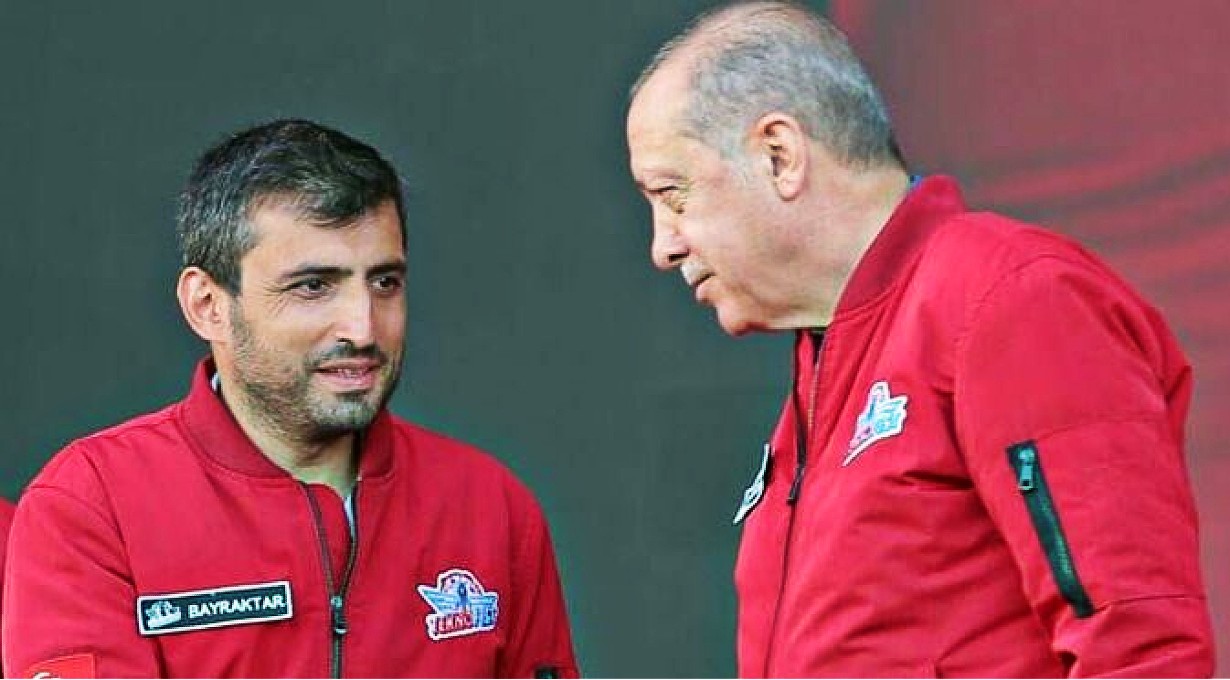 The fake charge brought against him was that he had insulted members of the supreme election council.
Erdogan's authoritative policy prevented the opposition from choosing its most promising candidate, Mehmet Karli, adviser to Kemal Kilicdaroglu, who was Erdogan's contender. He had described Erdogan's success as a "pyrrhic victory" with the accusation that he made inflaming tensions before the vote.
During the twenty years of Erdogan's rule, Turkey has gradually moved towards radicalism.
In 2020, the famous Hagia Sophia museum and library was converted into a mosque despite resentment from various secular-minded people and the Christian leadership. It dealt a serious blow to the secularism that had been studiously built by Kemal Ataturk.
Hagia Sophia was a symbol of secularism in contemporary Turkey. Soner Cagaptay, a Turkish-American political scientist and expert on Turkish politics and nationalism, writes in his book "The New Sultan: Erdogan and the Crisis of Modern Turkey write that "the evil ad unsuccessful 2016 coup has given Erdogan the green light to fulfill his repeated pledge to establish order and stability under a "strongman."
Cagaptay describes how Erdogan, the right-wing populist president of Turkey, has tightened his grip on internal politics while utilizing military and diplomatic measures to establish Turkey as a regional power since 2002."
He provides Erdogan's ruthless and persistent crackdown, which resulted in the detention of numerous journalists, the formal expulsion of academics, the dismissal of university deans, and the detention of many of the highest-ranking military personnel.
Much criticism has been leveled against the Erdogan government for a tardy response to the devastating earthquake of February last. It is said that national crises and disasters can sometimes be used as an excuse to enact contentious and debatable policies while citizens are excessively distracted.
The question is, how far do the Arabs trust Erdogan's Pan-Islamism? It is doubtful.
Congratulating Erdogan on his electoral success, President Biden said that he was looking forward to working with him as "NATO allies" on "bilateral issues and shared global challenges." It is the same NATO that destroyed Iraq, and it is the same NATO that met with a disgraceful ouster from Afghanistan.
No Islamic state has shown cordiality towards NATO. And, of course, the US does not consider Turkey worth anything more than an ally in NATO to be on the side of the US in meeting the challenges. This does not add to the claim of Erdogan that he is for "Neo-Ottomanism."
Concluding his commentary on the recent elections in Turkey, Prof. Cagaptay remarks, "As the forerunner of nativist populist politics in the twenty-first century, one who is skilled at polarising the electorate to strengthen his base and using coercive techniques when polarization is insufficient to win elections. Erdogan will maintain his hold on power at the expense of Turkey's people, institutions, and allies. With more than 27 million votes, Erdogan undoubtedly won Turkey's presidential runoff election. However, not to forget that more than 25 million people voted against him."
A majority of those who voted against Erdogan were the women of Turkey who wanted to overthrow Erdogan through the ballot.
This shows that Turkey is currently a profoundly divided nation. The two factions in today's Turkish society have different goals for the nation.
KN Pandita (Padma Shri) is the former Director of the Center of Central Asian Studies at Kashmir University. Views expressed here are of the author's.
Mail EurAsian Times at etdesk(at)eurasiantimes.com