The Chinese Luyang III-class guided-missile destroyer made an unsafe maneuver near the USS Chung-Hoon destroyer in the Taiwan Strait, forcing the latter to slow down to avoid a collision, the US Indo-Pacific Command said on Saturday.
"In accordance with international law, USS Chung-Hoon (DDG 93) and HMCS (His Majesty's Canadian Ship) Montreal (FFH 336) conducted a routine south to north Taiwan Strait transit June 3 through waters where high seas freedoms of navigation and overflight apply. During the transit, PLA(N) (People's Liberation Army Navy) LUYANG III DDG 132 (PRC LY 132) executed maneuvers in an unsafe manner in the vicinity of Chung-Hoon," the command said in a statement.
The statement added that Chung-Hoon maintained course and slowed down to avoid a collision. The closest point of approach of the Chinese warship was 150 yards (137 meters), "and its actions violated the maritime 'Rules of the Road' of safe passage in international waters," the statement noted.
In late May, the command said that the Chinese J-16 fighter jet performed an "unnecessarily aggressive maneuver" while intercepting the US RC-135 aircraft over the South China Sea on May 26.
China Firm To Invade Taiwan
A leading strategic think tank, International Institute for Strategic Studies (IISS), recently published a report that stated there is no evidence that Russia's stumbling invasion of Ukraine has altered China's intentions about a potential invasion of Taiwan.
Russia's invasion of Ukraine has had the United States and virtually the entire West invested in the bloody war raging in Europe for the last year. However, in a stark analysis, the report says China remains the "leading long-term challenge" to the existing international order.
Contrary to the opinion that the war in Europe might slow down defense spending in Asia and dissuade China from undertaking any fresh adventurism, the report states that the protracted conflict in Europe may also hasten trends toward increased military spending and efforts to develop military capabilities in the Asia-Pacific region.
The report has been published ahead of the Shangri La Dialogue, also hosted by the IISS, later this week. The dialogue has already triggered a controversy, with Beijing declining a request from Washington for a meeting between the countries' defense chiefs.
The conflict and its effects on the Asia-Pacific region and the intensifying rivalry between the US and China will be the main theme of the security conference, which has long served as a venue for top security officials to interact in person.
This also makes the report's findings significant, which is an annual evaluation of Asia-Pacific security authored by the experts at the think tank.
Analyzing the overall global effect of the war on the Asia Pacific region, the report argues that there is no proof that the war in Ukraine has "altered Chinese thinking on the timescale or methodology" for a potential attack on Taiwan.
"Beijing's view of Taiwan as an internal challenge has shaped its assessment that a Chinese use of force to regain the island would be utterly dissimilar to the Ukraine war," the report said. However, according to the report, Chinese military analysts had examined the effects of Western assistance for Ukraine and the elements that contributed to Russia's subpar military performance.
It continued that it was "impossible to predict" whether China would use force to annex Taiwan in the future and that Beijing's decision-making would be influenced not only by "an assessment of military capability but also by a consideration of likely US and allied non-military reactions," including potential economic effects.
This assertion is significant because since Russia launched the unprecedented invasion in February last year, military watchers have stated that China has been keenly watching Russia's military effort to learn from Moscow's mistake if/when it decides to invade Taiwan.
Earlier this year, the Taiwanese defense ministry said China's military is learning from Russia's invasion of Ukraine that any attack on Taiwan would have to be swift to succeed.
"The Russia-Ukraine war has brought great lessons for them – they will seek speed," Taiwan Defense Minister Chiu Kuo-cheng had told reporters.
Russia launched a massive blitzkrieg-like military operation against Ukraine last year. However, it was met with a stiff and skillful defense by Ukraine, partly due to the intelligence assessments made available by the West to Kyiv in the days leading up to the invasion.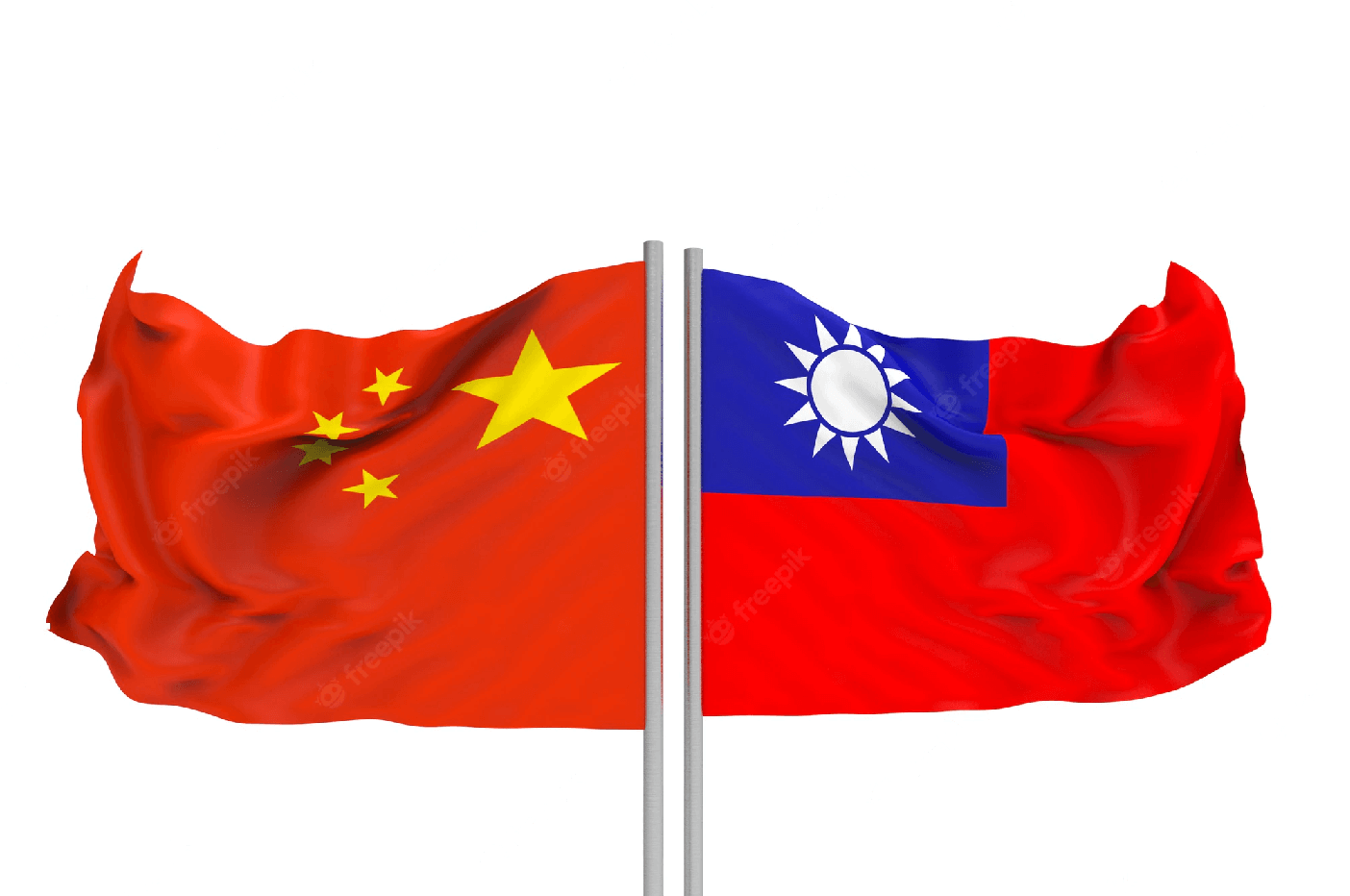 To Invade, Or To Not Invade Taiwan
In recent years, Beijing has swiftly increased the size of its navy, militarized islands in the South China Sea, pushed to establish security pacts in the South Pacific, and increased rhetoric over disputed territorial claims, raising concerns in the US and around the region about China's growing assertiveness.
With China's growing assertiveness and incrementally increasing confrontational rhetoric, Taiwan has received more attention as a potential security hotspot in Asia due to the Russian invasion of Ukraine.
On its part, China has repeatedly insinuated that it intends to occupy the self-ruled island state of Taiwan and integrate it with the Chinese mainland, even if it has to resort to using force. Moreover, since August last year, it has upped military preparations to actualize an invasion.
On multiple occasions, the Chinese PLA has simulated an armed invasion of Taiwan as part of its large-scale military drill, whereby it rehearsed an amphibious assault, encircling the island, cutting off external access to the island, etc. Beijing does not make a bone of the fact that an invasion could be just a matter of time.
The report further argues that Asia-Pacific leaders are still worried that Russia's actions in Ukraine have lowered the bar for armed confrontation in Asia, attributing it to an argument that Prime Minister Fumio Kishida of Japan has openly accepted. These concerns mainly focus on China and the potential for Beijing to become encouraged to use force against Taiwan or its neighbors.
"At one level, it seems reasonable to conclude that Russia's battlefield frustrations in Ukraine would give pause to those in Beijing who might be mulling military adventures of their own. However, Chinese officials rarely comment on such matters in public, so there is little conclusive evidence as to how Russia's 'special operation' against Ukraine will affect the odds of any possible future Chinese invasion of Taiwan."
The report then suggests that it might be more fruitful to focus on the larger developmental lessons that the PLA could learn from the performance of Russia's and Ukraine's armed forces rather than the possibility of China engaging in military adventurism.
In many instances, it states, those lessons are likely to assist current PLA priorities and modernization plans, such as the value of improving one's proficiency in joint operations or combined arms and how to use new technologies, such as evolving drone warfare creatively.
The report also says, "Ukraine's military successes suggest a further, potentially preventive lesson for the Asia-Pacific: Western military training and capacity-building efforts – provided to Ukraine after 2014 – can bear strategic fruit. While media attention has focused on providing weapons systems since the invasion, Ukraine's armed forces benefitted from US- and UK-led training, equipment, and skills transfer in the pre-war phase, thus forestalling a rapid Russian fait accompli in 2022."
"Ukraine may come to be seen as one of the most successful cases in the recent history of military capacity-building before full-scale hostilities – with potential lessons for Taiwan."
Contact the author at sakshi.tiwari9555 (at) gmail.com
a