Russia is looking to co-produce its new Su-75 Checkmate stealth fighter aircraft with the United Arab Emirates (UAE), which recently suspended a $23 billion arms deal with the US.
Moscow's collaboration with Abu Dhabi could be a win-win situation as it has the potential to revitalize Russia's struggling defense industry while also reducing the UAE's dependence on the West for its warplanes.
Su-75 Checkmate
The Su-75 Checkmate is designed to be a low-cost alternative to the US' F-35 fighter jets. This modern aircraft is the second fifth-generation warplane that Russia will produce after the Su-57.
The Checkmate's manufacturer told the media that the new light combat aircraft (LCA) would have the capability to strike any target on a future battlefield and would be able to accomplish mission tasks without entering into a region controlled by an adversary's air defenses.
According to the presentation that Russian state-run conglomerate Rostec made during the first demonstration of the jet at the MAKS-2021 air show, Su-75 will have the capability of carrying a group of drones on board. Additionally, it would carry more than seven tons of payload.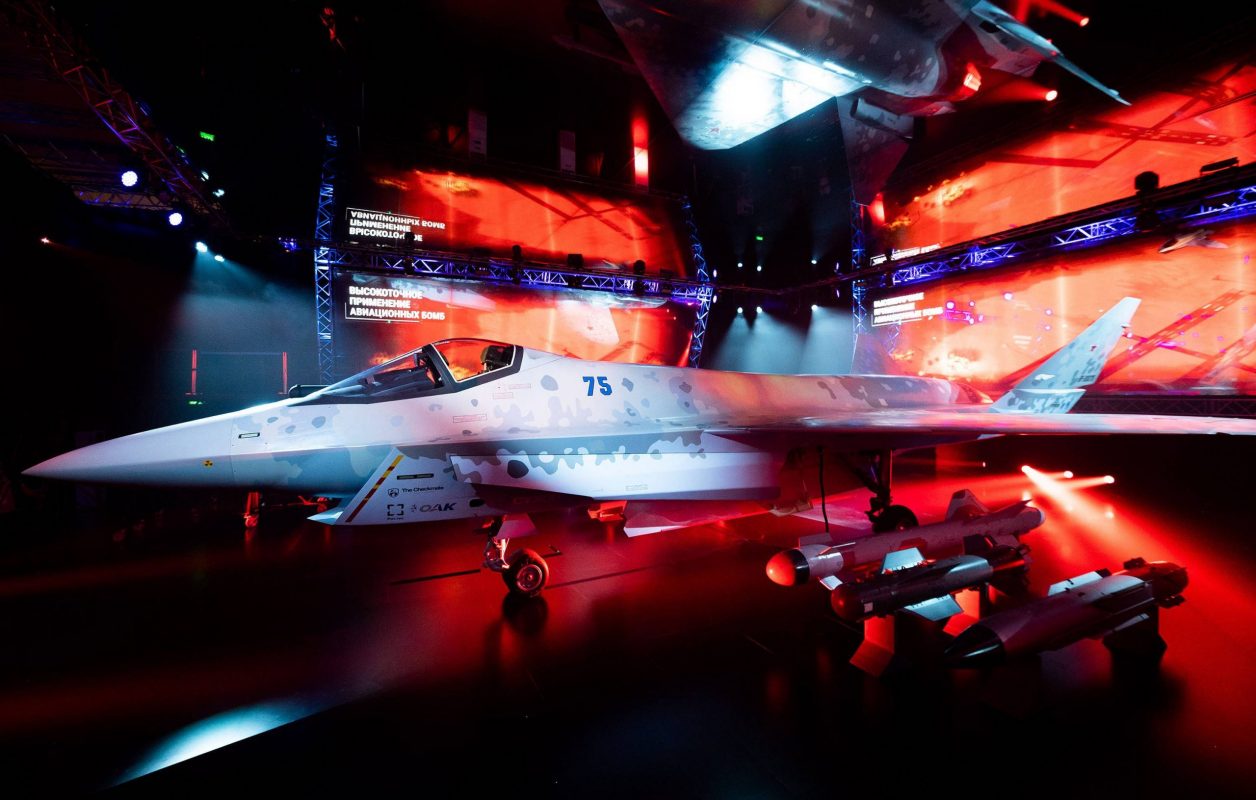 The warplane will be able to hit up to six targets at the same time. It is possible that the Checkmate will come equipped with a derivative of the NPO Saturn AL-41 engine, which is also installed on Su-57. It will have a maximum speed of Mach 1.8 and supercruise performance. The single-engine aircraft will have a combat radius extending up to 3,000 km.
The aircraft has reportedly been designed with customers such as Vietnam, India, and African countries in mind.
Potential Deal With UAE
Reports state that Russia and UAE are currently in talks to co-produce the required composite materials and communications technology for the Su-75. Abu Dhabi's decision to enter co-production talks comes after it chose to suspend a $23 billion arms deal with the US that included the purchase of 50 F-35 fighter jets, 18 armed drones, and missiles.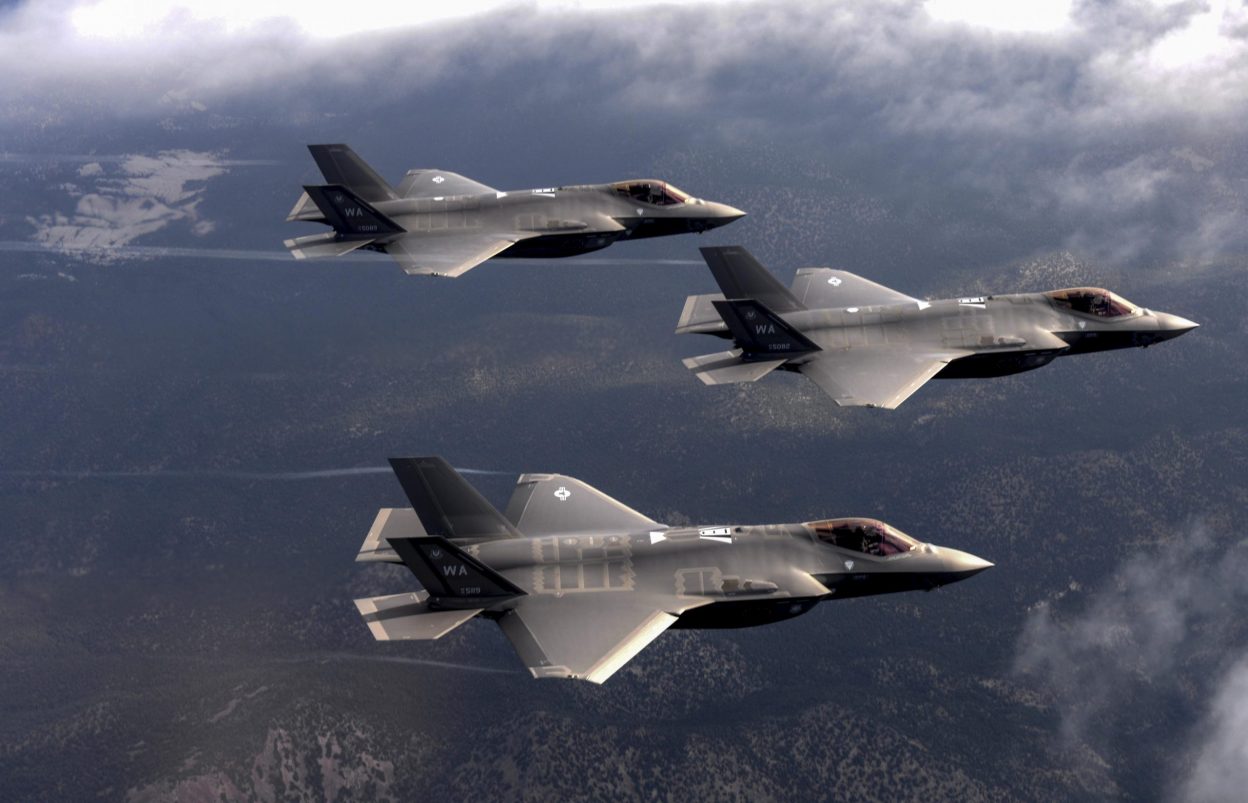 The UAE has said that the US pressure to drop Huawei from its telecommunications network and disputes on how much F-35 technology would be transferred are factors responsible for the suspension of the talks.
Speaking to EurAsian Times regarding the potential deal, Moscow-based American political analyst Andrew Korybko noted that "the Biden Administration politicized its predecessor's regional arms deals and continues to pressure the UAE, which is why it recently purchased France's Mirages late last year."
"The latest news about its interest in jointly producing the Su-75 Checkmate fighter jet represents the West Asian nation's latest efforts to further diversify its partnerships, especially in the military domain.
The UAE feels very uncomfortable continuing to disproportionately rely on American wares after the Biden Administration unexpectedly politicized such deals. It's a very wealthy nation that has successfully diversified its economy in recent years too, so it has the capital needed for such an expensive project," he added.
Middle-Eastern customers are distinct as they usually have sizeable defense budgets and lack indigenous defense aviation industries.
If the two countries reach an agreement on the Su-75, it will not only benefit the UAE which wants to boost the country's defense industry while trying to diversify its oil-dependent economy but also help the struggling Russian defense industry.
Significantly, this could set a procurement precedent for other countries in the region and increase Russian influence in the Middle East.
Russia's Defense Industry Needs A Booster Shot
Russia, the world's second-largest arms exporter, sells weapons to more than 45 countries across the globe. Since 2016, it has accounted for close to 20% of global arms sales. Several nations have long-standing relationships with Moscow in this regard, with some arms trade relationships dating back to the Soviet era.
As a central element of Russia's foreign policy, the country's arms sales are very closely monitored and controlled by the government to advance economic and tactical goals. Russian arms sales are a significant source of hard foreign currency, promote the country's defense and political relations with other nations, and support important domestic industries.
Since 2007, most defense companies in Russia have been consolidated into various holding companies under the control of Rostec.
However, despite being known for producing modern and technologically advanced systems, the Russian defense industry is struggling. It is facing numerous challenges, such as inefficiency, low production capacity, lack of a modern machinery base, limited innovation, and efforts to diversify into civilian and dual-use technologies.
There are quite a few structural barriers and deficiencies, too. Even though there have been some improvements and investments, most plants and equipment are old or outdated. This places constraints on the production output.
While the consolidation of the defense industry under Rostec has streamlined management structures, high market concentration has reduced incentives for innovation. This has had an adverse impact on the R&D of new systems.
Additionally, an aging workforce has been contributing to lower worker productivity in the defense industry, which already has high debt levels. Analysts believe that a combination of factors such as poor management, low profitability from domestic orders, and incorrect pricing estimates as responsible for the industry's debt load.
Indeed, the US-led West's sanctions against arms exports from Russia are also not benefitting the country's defense industry in any way.
In 2019, Deputy Prime Minister Yuri Borisov, who oversees the defense industry, said that the industry was "living from hand to mouth."
Another problem is that of a narrow base. Although it has a global presence in this field, Russia exports a majority of its arms to five countries only: Algeria, China, Egypt, India, and Vietnam. Moscow is now attempting to broaden its client base and is aggressively pursuing new markets in the Middle East, Asia, and Africa.
Russia In The Middle East
The UAE's shift towards Russia reflects a trend of the latter's growing presence in the Middle East. Korybko noted that in case these talks turn into an actual deal, then "it would represent another milestone for Russia's so-called 'Ummah Pivot', which refers to its comprehensive prioritization of Muslim-majority countries after the onset of the US-led West's anti-Russian sanctions in 2014."
Commenting on further implications this deal would have on Russian influence in the Middle East, he said, "Russia is trying to present itself as a neutral balancing force all across the Eastern Hemisphere, to which end it's cultivating relations with non-traditional partners like the UAE."
He further talked of recent developments in Russian-Emirati ties that are reflected in closer energy, investment, and military cooperation. "They're also reportedly coordinating in Syria."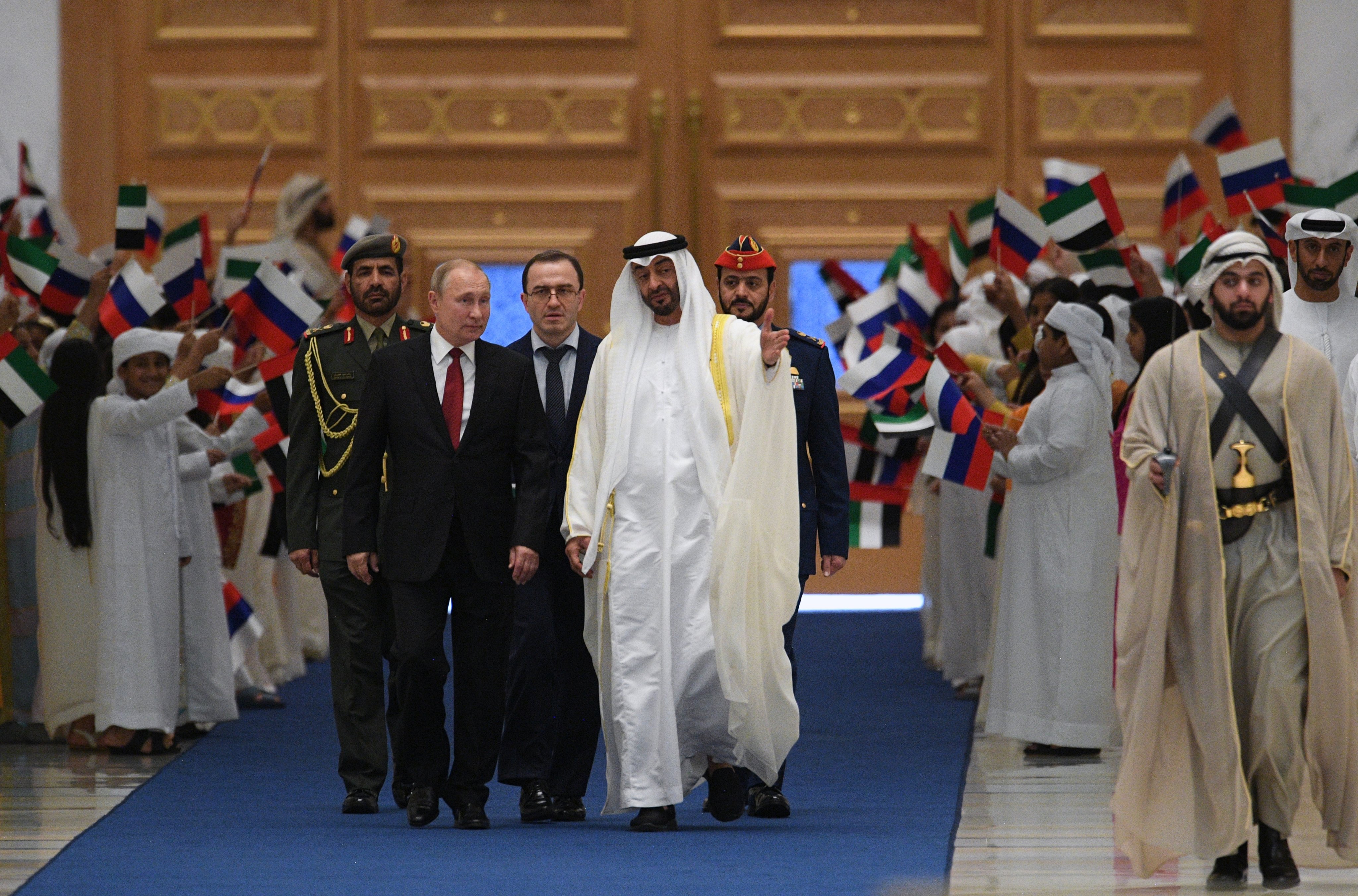 In the context of the Kremlin needing a reliable Arab partner that can serve as the centerpiece of its 'Ummah Pivot', Korybko highlighted that the emergence of an Emirati-Russian axis could also lead to those two working more closely in the Horn of Africa where they both have significant influence.
"Observers should therefore pay very close attention to their Su-75 Checkmate talks since they could lead to something much larger," the expert said before signing off.
In this context, the success of the Su-75 Checkmate co-production deal might not only give a much-needed boost to the Russian defense industry but could also be an entry point for Moscow's greater influence in the Middle East.