The Xinjiang Military Command of China's PLA Ground Forces (PLAGF) has reportedly inducted a large batch of advanced air defense missiles, artillery, and multiple rocket launch systems including HQ-17 missile systems.
The Xinjiang Military command is a part of the PLA's Western Theater Command that is tasked with protecting the 3,488-km disputed border with India called the Line of Actual Control (LAC).
China claims it's just 2,000 km long. The militaries of the two neighboring countries have been locked in a border standoff for the past 19 months or so.
The Western Theater Command is the biggest among the PLA's five theater commands in terms of jurisdiction. It covers provinces and regions such as Sichuan, Tibet, Gansu, Ningxia, Qinghai, Xinjiang, Shaanxi, Yunnan, Chongqing. 
A regiment attached to the Xinjiang Military Command has recently commissioned the HQ-17A air defense system, the PCL-181 155-millimeter-caliber (155mm) self-propelled howitzer, and the PHL-11 122-millimeter-caliber (122mm) modularized multiple rocket launcher systems, Global Times reported. 
In 2019, the PCL-181 155mm self-propelled howitzer made its debut in the military parade. According to the report, it has since become a favorite of the PLA's mechanized artillery troops because of its remarkable performance and great precision.
The PHL-11 122mm multiple rocket launcher system boasts a great range, high accuracy, and excellent mobility. It is called "Iron Rain" because of its quick firepower. As a mid-to-long-range suppression weapon, it can launch dozens of rockets against a hostile force in a matter of seconds.
Last year, a wide variety of weapons including armored vehicles, self-propelled howitzers, multiple rocket launcher systems, self-propelled mortars and anti-aircraft missiles were commissioned by the Xinjiang Military command.
A Chinese military analyst told the Global Times that as the PLA modernization continues, more units would get advanced equipment this year to "protect national sovereignty and territorial integrity". This is the first known induction of new weaponry into the Xinjiang Military Command in 2022.
HQ-17 Air Defense System
The HQ-17 is based on the Russian Tor-M1 surface-to-air missile defense system. It's a short-range low-to-medium-altitude all-weather air defense system (SHORAD).
It is said that after Moscow denied the PLA's request for domestic license manufacturing rights for the Tor-M1, China reverse engineered the Russian system and produced the HQ-17 air defense system. 
The HQ-17 has an Identification Friend or Foe (IFF) array on top of an electronically scanned array radar, as well as upgraded electronics, a new all-terrain launcher, and the ability to data-link with other Chinese systems.
The HQ-17's first variant was based on tracked chassis, although a wheeled chassis alternative was also available under the designation HQ-17A. The HQ-17A made its public debut during the National Day military parade in Beijing in 2019. 
With a weight of roughly 165 kg, a length of around 2.9 m, and a diameter of around 0.23 m, the HQ-17 missile is physically identical to the Tor-M1. It has a slant range of 1.5 km to 15 km for intercepting flying aerial targets. 
The export variant, designated as HQ-17AE, had received clearance in March 2021. One passive electronically scanned array (PESA) search radar and an active electronically scanned array (AESA) guiding radar are carried by each HQ-17A/AE launch vehicle.
The position of the radars is different for the tracked and wheeled variants. The search radar is in the front and the guidance radar is in the back for the tracked model, whereas it is the other way round in the wheeled version. 
The HQ-17AE is a highly mobile troop air defense weapon that can be swiftly deployed in advanced locations to protect soldiers or critical infrastructure from enemy threats such as helicopters, low-flying close air support aircraft, and unmanned aerial vehicles (UAVs).
Developed by the state-owned China Aerospace Science and Industry Corporation (CASIC), the weapon is called a "low altitude aircraft hunter". It can intercept highly maneuverable airborne targets and resist saturation strikes.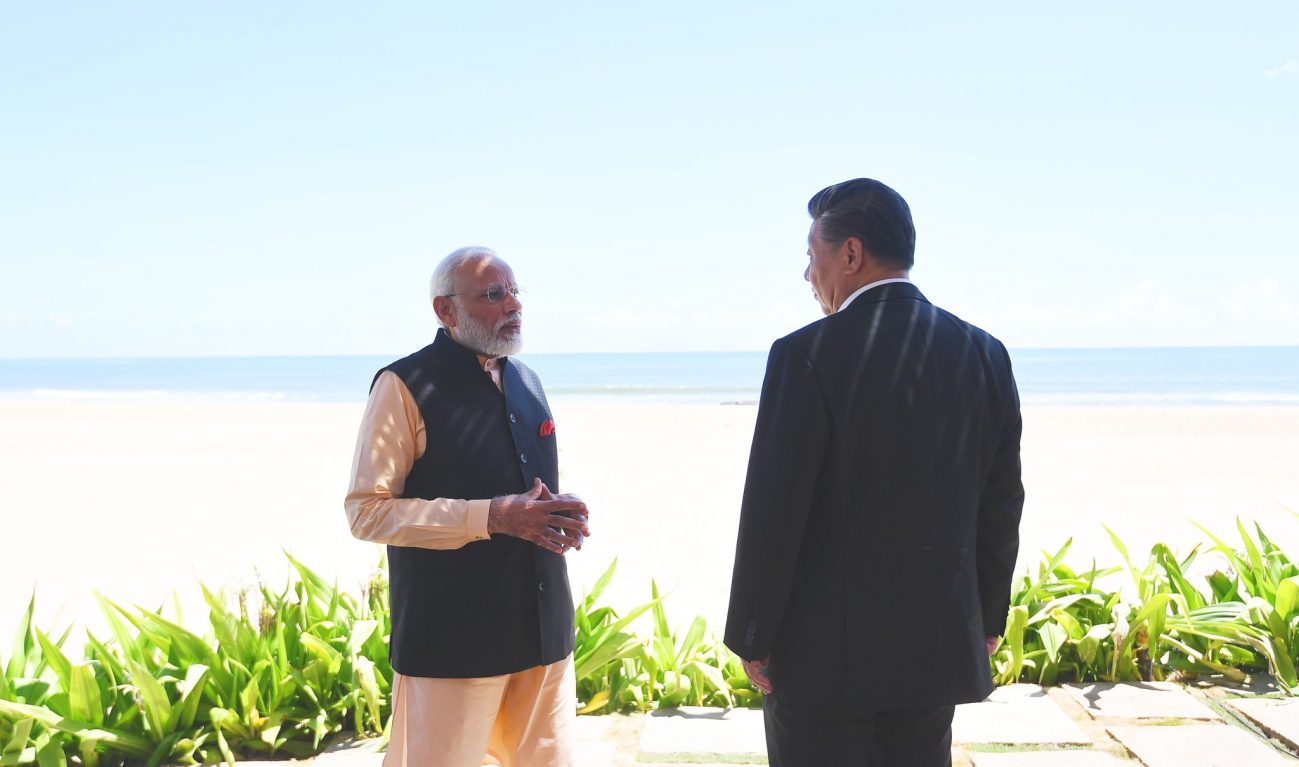 It can also fire and intercept tactical air-to-ground missiles, anti-radiation air-to-ground missiles, and subsonic cruise missiles while on the move, making it a highly effective platform. China claims that the system is capable of intercepting even stealth aircraft as well as supersonic cruise missiles and rockets although it cannot be verified independently.
According to the manufacturer, each HQ-17AE vehicle can carry eight missiles and is capable of guiding four missiles to strike four targets simultaneously.