The Russian MoD, in a statement, said its MiG-29 fighter jet thwarted a Norwegian aircraft from violating the Russian border over the Barents Sea.
Historic Military Pact Between Australia And Japan Comes Into Force To Counter-Balance China
"Russian airspace control systems detected an aerial target flying towards the Russian border over the Barents Sea. A MiG-29 fighter jet of the Northern Fleet's air defense units on duty was scrambled to identify the aerial target and prevent a violation of the border," the statement reads.
The Russian MiG-29 crew identified the aerial target as a P-8A Poseidon aircraft of the Norwegian Air Force. "The foreign aircraft turned away from the Russian border as the fighter jet approached. There was no violation of the border," the statement added.
Earlier, the UK said its fighter jets intercepted two Russian maritime patrol bombers in international airspace north of Scotland on Monday, within Nato's northern air policing area.
"Pilots launched in their Typhoon jets to intercept two Russian long-range bombers this morning, monitoring them as they passed north of the Shetland Islands, ready to counter any potential threat to UK territory," British armed forces minister James Heappey said.
UK To Tackle Russian Threats
The new Royal Air Force (RAF) chief had given an insight into the force's strategy to counter Russia's air force when he recently exhorted readiness to be able to fight Moscow at the recent Global Air and Space Conference.
The hint is largely consonant with earlier analyses and reports on how the air war over Ukraine has unfolded and included Chinese military doctrine, pointing to a certain universality in warfare philosophy. 
In his first speech after taking over as the new head of the service, Air Chief Marshal Sir Richard Knighton said of the current situation in Ukraine, "We're ready to fly and fight and that they will lose. The operational challenges our air forces will face wherever we're fighting are going to be the same," Knighton was quoted saying in a report on Forces.  
Following this came his thinking on how he views the Russian air force and its highly sophisticated, diverse range of air defense missile systems.
"The operational challenges our air forces will face wherever we're fighting are going to be the same. We're going to have to break into our integrated air and missile defenses of our adversaries," Knighton added. 
'Attack Russia's Networked Air Defense'
Knighton recognized that the Russian "air force remains largely intact" despite the army losing "two-thirds of its tanks." But his strategy to "break into" the missile defenses reflects a common evolving thinking among military planners.
Russia has been observed to possess a particularly networked air defense system, where short, medium, and long-range surface-to-air (SAM) missiles and their radars are placed in "echelons" of overlapping coverage. Targets can be prioritized and assigned by any one system to the other in a coordinated fashion. 
Retired US Air Force (USAF) F-16 and A-10 pilot Maj Gen Lawrence A. Stutzriem, USAF, wrote in an article on Air and Space Forces that the "(the links that connect) Russia's networked air defenses can be attacked." Both Knigton and Stutzriem are referring to either one of two tactics.
One is attacking 'kill chains' that connect the various sensors and systems from target acquisition, tracking the engagement that both China and the US are working towards, as touched upon in an earlier EurAsian Times analysis here.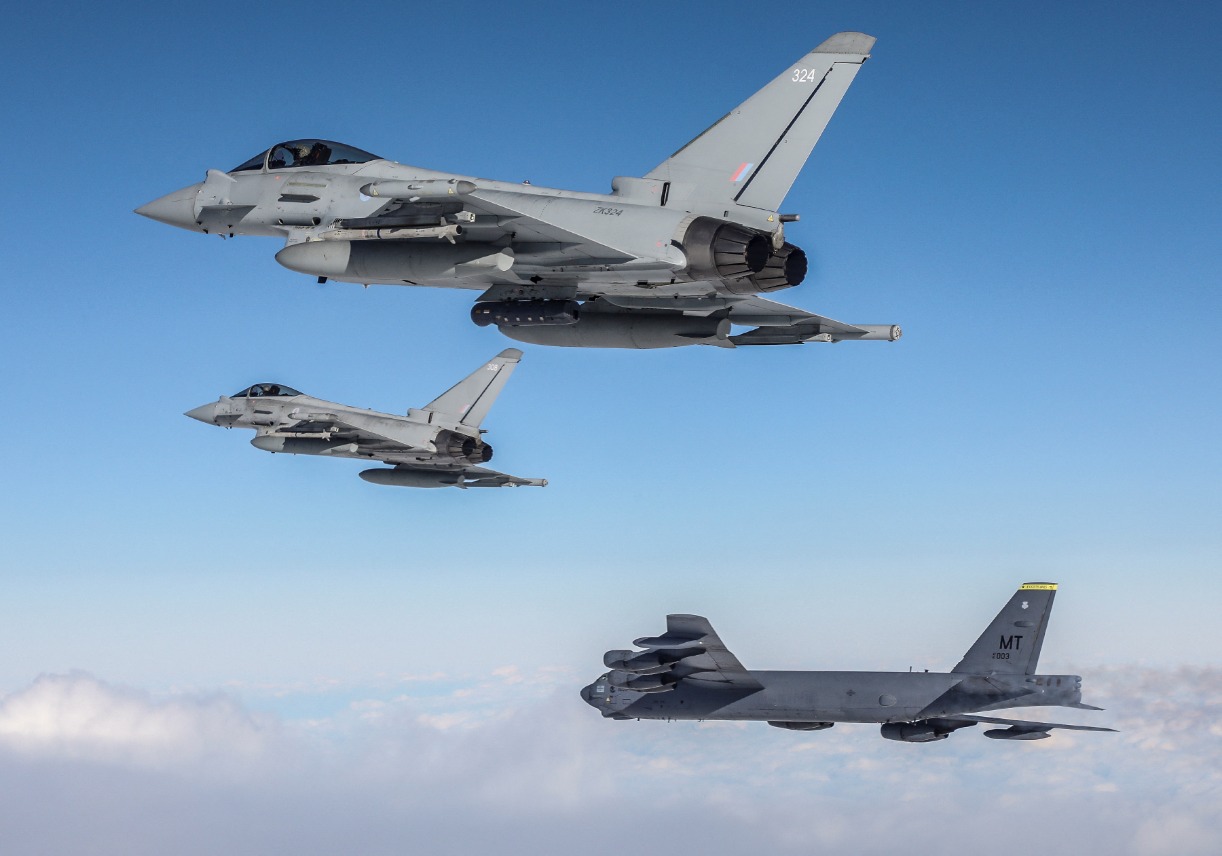 The other is undertaking Suppression of Enemy Air Defense/Destruction of Enemy Air Defense (SEAD/DEAD) using anti-radiation missiles that bait enemy radars into 'lighting up.' 
Disrupting Air Defense Networks & Kill Chains
US experts at the Mitchell Institute of Aerospace Sciences (MIAS) in a May webinar had noted how China, learning from the US military's wars over the last two decades, has evolved a strategy to destroy or disrupt elements in a 'kill chain' from acquiring, identifying, tracking to engaging a target. 
These elements involve an Intelligence-Surveillance-Reconnaissance (ISR) drone, Airborne Early Warning Aircraft (AEWA), satellites, command and control (C2) centers, to even specific groups of ground troops. A report by the think-tank analyzed how China aims to destroy, deceive, or confuse this "information" gathering and decision-making architecture/network rather than solely destroying enemy forces. 
Interestingly, the USAF has been considering attacking China's kill chains, as Pacific Air Forces commander General Kenneth Wilsbach admitted in a March 14, 2022, seminar at MIAS. 
This was also the same famous event where Wilsbach said they were "relatively impressed" with the J-20 and how it was being flown "professionally" after making the stunning revelation that the F-35 and the Chinese stealth fighter had encountered one another over the East China Sea (ECS). 
While expanding upon the KJ-500 Airborne Early Warning and Control (AEW&C) aircraft that can guide the 200 kilometers range PL-15 beyond visual range (BVR) missile fired from the J-20, he revealed the USAF's tactical thinking. "Some of their very long-range air-to-air missiles (PL-15) are aided by that KJ-500. Being able to interrupt that kill chain is something that interests me greatly," Wilsbach had said. 
Suppressing & Destroying Russian Air Defense
SEAD and DEAD missions have seen interesting tactics by both Russia and Ukraine. Previous reports from Eurasian Times have pointed out how Russia undertook this with strikes on Ukraine's Western-made air defense system. 
Late in 2022, Russia was firing Iskander ballistic missiles and Kalibr cruise missiles into Ukrainian territory for them to show up on Ukraine's Western Air Defense (AD) radars. Su-35S fighters would then release the Kh-31 anti-radiation missile when the radars illuminated the Iskanders and Kalibrs. Russia has also been assessed to have used the Kh-55 missile with inert warheads for a similar decoy role, followed by the Su-35S firing the Kh-31. 
Ukraine, too, has experienced limited success with SEAD/DEAD roles on Russian radars, particularly with the May 12 Storm Shadow missile strike on a Russian aviation school in Lugansk. Ukraine reportedly used two Storm Shadow cruise missiles fired from a Ukrainian Su-24MR aircraft. 
This was evidently preceded by the launch of US-supplied ADM-160 decoy missiles, which forced Russian AD radars to light up prematurely and reveal their positions, only to be struck by AGM-88 HARM missiles launched by a Ukrainian MiG-29. 
European & NATO Air Forces Neither Have Enough Missiles Nor The Expertise For SEAD/DEAD Missions 
However, the current military preparedness and industrial crisis in Europe – a result of sanctions on Russian energy and depletion of their own ammunition stockpiles after arming Ukraine – has put a question mark on whether the UK or any other NATO country has the military capacity for a war with Russia. 
The Royal United Services Institute (RUSI) noted in a February 2023 report that no European NATO air forces currently have sufficient expertise or the required munitions stocks to suppress and destroy enemy air defenses (SEAD/DEAD) at scale. 
"The lethality of mobile surface-to-air missile (SAM) systems on both sides in Ukraine is a vivid reminder of the consequences of an inability to conduct SEAD/DEAD at scale. The report said that without such capacity, European NATO air forces could not credibly achieve and exploit air control over a battlefield contested by Russian forces or even by near-peers such as Iran," the report said. 
The report noted the Western preoccupation in wars with non-state actors with "operations in permissive and semi-permissive airspace for decades, and whose high-end warfighting capabilities are largely air-to-air focused."  
'UK Military Unprepared'
In June, The EurAsian Times reported how the British Parliament's House of Commons report had done a scathing assessment of the glaring capability gaps in the UK armed forces. The report deduces that the "hollowing out" of the UK defense forces is the outcome of the "underfunding" of its modernization programs.
The report underscores the capability gaps the British forces have owing to "retirement of key equipment without replacement, lack of adequate air and missile defense capabilities, inadequate munitions stockpiling, insufficient regular close support units and shortage of air transport.
Earlier this year, a US general reportedly told Defense Secretary Ben Wallace that the British Army is no longer considered among the world's top-tier fighting forces. The unnamed general warned Wallace that the UK's Armed Forces were "unable to protect the UK and its allies." 
In February, Labour's shadow defense secretary John Healey urged the government to reboot its defense plans and boost military production to support Ukraine and properly rearm Britain.