Ukraine's much-hyped counteroffensive appears to be sputtering, if not already dead, under relentless Russian pounding of Ukrainian weapons and ammunition stockpiles; and troop staging points.
For the counteroffensive to succeed, what is happening to Ukrainian forces should have been happening to Russian forces.
The Russian Aerospace Force (RuAF) has displayed good judgment and dexterity in the use of their resources – striking sprawling industrial facilities with Geran-2 kamikaze drones while using air/sea-launched low observable Kh-101 and Kalibr cruise missiles for pinpoint attacks.
When there is a need to punch hard, Russian forces strike with Onyx (BrahMos analog) supersonic missiles or Iskander-M quasi-ballistic missiles using land-based mobile launchers. All the while, Russian decoy drones force Ukrainian AD systems to wastefully expend their ammunition.
Missing The Kherson Magic 
Ukraine's counteroffensive should have started with fierce strikes against Russian logistics facilities, as was the case when Ukraine successfully forced Russian forces to retreat from the right side of the Dnieper River in the Kherson sector in the Autumn of 2022.
On that occasion, Ukrainian forces brilliantly used US-supplied HIMARS MLRS systems to choke Russian supply routes to an extent where it became untenable for Russia to continue supporting its forces on the right bank.
Unfortunately for Ukraine, following the withdrawal of Russian forces from the Dnieper right bank, the wily Russian military leadership reconfigured the deployment of their forces, storage depots, and Air Defence (AD) in a manner that greatly reduced the destructive potential of the 80 km range of HIMARS rockets.
Russia also tweaked its AD systems software to improve the kill rate of HIMARS rockets by its AD missiles. Slowly but surely, Russia neutralized the HIMARS advantage to a large extent.
Facilitating The Counteroffensive With Storm Shadow
Determined to weaken Russia through a proxy counteroffensive, on  May 11, 2023, the UK threw caution to the wind and announced that it would gift Ukraine 250+ km range of Storm Shadow air-launched cruise missiles.
Defence Secretary Ben Wallace told Parliament that Britain is donating the Storm Shadow missiles to Ukraine to help it reclaim territory lost to Russia since the start of its invasion!
With the transfer of Storm Shadows, the UK blatantly crossed a Russian redline and became the first country to give Ukraine longer-range weapons capable of hitting targets deep inside Russia.
When Kyiv first used the Storm Shadow on May 12, 2023, the Ukrainian counteroffensive appeared imminent and ominous.
In an analysis posted on May 12, 2023, we analyzed the likely impact of introducing Storm Shadow missiles and concluded that Russia's counter stealth radar network "is effective and will facilitate the interception of many Storm Shadow missiles.
"However, like HIMARS rockets and JDAM-ER bombs, some Storm Shadow missiles will get through Russian defenses. Considering the much greater reach of the Storm Shadow, its immunity to EW, and its more destructive warhead, every Storm Shadow that gets through will strike a painful blow."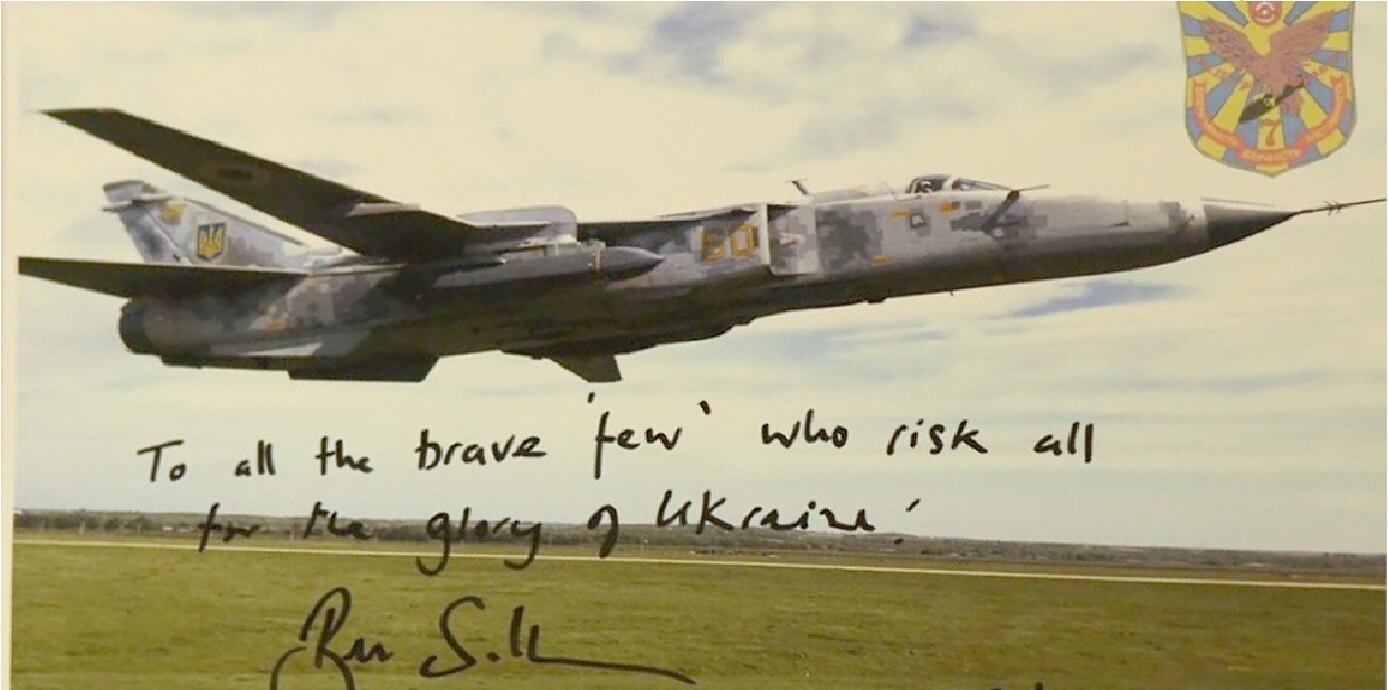 Storm Turns Into A Shadow
Our analysis proved to be correct. Two weeks after the induction of Storm Shadow missiles, Ukraine has failed to degrade Russian ability to supply its forces, but some missiles have gotten through and struck painful blows, according to Ukrainian sources.
On May 12, 2023, two Storm Shadow missiles struck a Russian aviation school in Luhansk, killing nine airmen and destroying several aircraft.

On May 14, two Storm Shadow missiles targeted a Russian aviation school in Luhansk used by the Russian military.

 On May 26, 2023, Storm Shadow missiles struck a Russian missile store in Mariupol, causing a massive explosion and fire.
In the same period, Russian Air Defence (AD) forces shot down Storm Shadow missiles as follows:
| | |
| --- | --- |
| May 15 | 1 |
| May 16 | 7 |
| May 20 | Unspecified number |
| May 22 | Unspecified number |
| May 26 | 2 |
Russian AD forces have definitely played a key role in limiting the destructive potential of Storm Shadow missiles.
AD systems are normally countered through coordinated SEAD (Suppression of Enemy Air Defence) and attack missions or saturation strikes. Indeed, Ukraine's opening Storm Shadow attack on May 12, 2023, in Luhansk was a well-executed SEAD & attack mission.
The most outstanding feature of the Luhansk strike was its technical sophistication and excellent coordination, indicative of a very high standard of training.
Ukraine reportedly used two Storm Shadow cruise missiles. The launch of the Storm Shadow missiles by a Ukrainian Su-24MR aircraft was evidently preceded by the launch of US-supplied ADM-160 decoy missiles, which forced Russian AD radars to light up prematurely and reveal their positions, only to be struck by AGM-88 HARM missiles launched by a Ukrainian MiG-29.
When the Storm Shadows came, Russian air defenses had gone dark!
The use of ADM-160 decoys was the first recorded in the conflict. The US had not announced the supply of the decoys to Ukraine, which was perhaps why Russian AD units were easily baited into engaging them.
Launch Platform Limitations
Besides Russian air defenses, Ukraine has not fully leveraged the potential of Storm Shadow missiles because of the limited number of Storm Shadow launch platforms in its inventory.
The Storm Shadow weighs 1,900 kg. Ukraine has two heavy fighters, Su-24 and Su-27, which are theoretically capable of carrying the missile.
At the start of the war in February 2022, Ukraine is speculated to have had 34 Su-27s and between 16-24 Su-24M in its inventory.
On May 2, Ukrainian Defense Minister Oleksii Reznikov, following his meeting with British Defense Secretary Ben Wallace, tweeted a composite image of a Su-24MR, with tail no 60, carrying a Storm Shadow missile on its right wing glove pylon.
The Su-24MR is a reconnaissance variant of the Su-24M. The number of Su-24MRs in Ukrainian inventory at the start of the war is speculated to be 10. It's believed that 4 Su-24MRs have since been lost in the conflict.
Effectively, Reznikov revealed that Ukraine now has just 6 Storm Shadow launch platforms in service! The revelation wasn't smart unless it was disinformation. However, a paucity of launch platforms could explain the limited use of Storm Shadow missiles in the run-up to the Ukrainian counteroffensive.
It was earlier speculated that Ukrainian Su-24M fighter-bombers were upgraded to carry Storm Shadow missiles in Poland starting in November 2022. Yes, six months before the UK officially announced its intent to transfer Storm Shadow missiles to Ukraine!
However, according to retired Deputy Commander of the People's Militia of the DPR, Eduard Basurin, the aircraft with the tail number 60 did not leave the country for the upgrade to launch Storm Shadow missiles. This means UK military personnel upgraded the aircraft while based in Ukraine.
Ukrainian Su-24 Losses
Interestingly, Russia claims to have shot down 3 Su-24 fighter bombers since the introduction of Storm Shadows – one each on May 13 (Lugansk), May 17 (near Varvarovka in DPR), and May 18 (Slavyansk).
The sudden surge in Ukrainian Su-24 shootdowns casts doubts about the sustainability of Ukrainian Storm Shadow operations. Clearly, the RuAF is vigorously hunting down Ukrainian Su-24s.
Conclusion
Ukraine's failure to degrade Russia's ability to keep its front-line troops well-fed and supplied through the use of Storm Shadow missiles is likely one of the most important reasons behind Ukraine's inability to launch its counteroffensive, despite favorable weather conditions.
The limited number of Su-24MR in Ukrainian inventory and the absence of alternative long-range weapons in the supply pipeline, otherwise generously funded by the West, makes the prognosis for the Ukrainian counteroffensive rather grim.
Vijainder K Thakur is a retired IAF Jaguar pilot. He is also an author, software architect, entrepreneur, and military analyst. VIEWS PERSONAL
Follow the author @vkthakur