A US Air Force (USAF) B-2 Spirit stealth bomber stationed at Keflavik in Iceland flew a mock strike mission to Alaska to participate in the Exercise Red Flag-Alaska.
The training sortie, part of the Red Flag multilateral air force exercise, is being viewed by the global security community against an assertive Russia in Europe, an emerging geopolitical contestation in the Arctic, and formidable China in the Indo-Pacific.
As part of the larger Red Flag Exercise held at Nellis Air Force Base (AFB) in Nevada, the sorties by air force fighters from several friendly nations, including the USAF, began on August 15 and will conclude on August 25.
The B-2 flight has military and politico-strategic significance — demonstrating the US capability to undertake long-range strike missions and assurance to European allies before what they perceive is a belligerent Moscow since its "invasion" of Ukraine.
According to images released by the Department of Defense (DoD), the B-2 Spirit, attached to the 509th Bomb Wing at Whiteman Air Force Base (AFB) in Missouri, rendezvoused with a KC-46A Pegasus aerial refueling tanker over the Joint Pacific-Alaska Range Complex on August 15.
The JPARC provides more than 77,000 square miles of airspace, one conventional bombing range, and two tactical bombing ranges containing 510 different types of targets and 45 threat simulators, both manned and unmanned.
Exercise Red-Flag Alaska 2023
The ERF-Alaska has brought together forces from the US, Australia, and "other partner nations for two weeks of intensive and realistic aircraft flight training," according to a statement from the Joint Base Elmendorf-Richardson at Anchorage in southeastern Alaska. Eilson AFB in eastern Alaska will also host components of the ERF-Alaska.
This year's exercise features approximately 2,000 US service members from 20 units, all of whom will fly, maintain, and support more than 80 aircraft. Japan Air Self-Defense Force (JASDF), Republic of Korea Air Force, Royal New Zealand Air Force, and Royal Air Force have participated in previous iterations of the ERF-Alaska.
They have exchanged "tactics, techniques, and procedures," "enhancing interoperability, allowing for seamless collaboration in future joint operations," the statement added.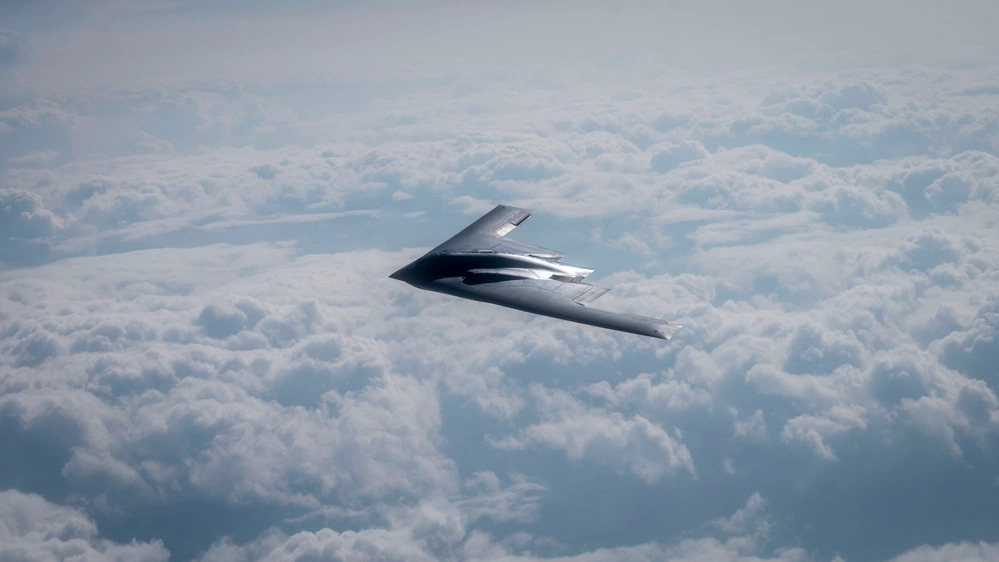 The exercise's goals represent the military dimension of the geopolitical confrontation with rivals Russia and China, which will require allies to combine their military resources in collaborative operations. US Air Force Captain Tyler Sellers noted "interoperability through refinement of tactics, techniques, and procedures facing realistic air and surface threats provided by specialized aggressor units."
This is consistent with previous official observations by Western military leaders about Moscow and Beijing's sophisticated air forces and integrated air defense systems that pose a severe threat to Western combat aircraft. EurAsian Times has touched upon these issues in previous analyses here and here.
Eye On Russia, China
Meanwhile, 'aggressor units' of Western F-16 and F-35 fighters that are exclusively meant to replicate the technical and tactical characteristics of Russian and Chinese fighters — since the highly capable J-10, J-20, Su-35, and the Su-57 arrived on the scene — have acquired a newfound prominence.
China is also in the exercise planners' mind, as Sellers named the "Indo-Pacific region (representing) the evolving challenge…(for which) the high-end training environment ensures combat readiness." "It sets a strong precedent for the future of collaborative military operations," the JBER statement added.
One of the highlights was the involvement of the Royal Australian Air Force E-7 Wedgetail team. RAAF squadron leader and E-7A exchange pilot Chris Tomlinson said, "With the trilateral Wedgetail Joint Vision Statement between Australia, the United Kingdom, and the United States, never before has interoperability been of such significance." The Wedgetail platform, renowned for its airborne command-and-control capabilities, integrates fifth-generation assets seamlessly.
B-2 Spirit Bomber At Red Flag Alaska
The photo released by the US military showed the B-2 Spirit bomber over the sprawling expanse of the massive Joint Pacific-Alaska Range Complex (J-PARC), where RF-A 23-3 exercises are taking place.
The B-2 Spirit is one of three from the 509th Bomb Wing from Missouri's Whiteman AFB that landed at Keflavik on August 13 as part of a Bomber Task Force (BTF) deployment. BTF deployments usually last two to three weeks, and according to a report on The Drive, "the B-2s will exercise with US Air Forces in Europe (USAFE) and NATO units in the region."
The B-2 flew 83 degrees to reach Alaska, extremely close to the North Pole and the Arctic Circle, according to data obtained by the open-source intelligence tracker thenewarea51.
"BTF rotations are designed to project the Air Force's heaviest-hitting airpower forward and validate their strike capability and readiness. It is also a key foreign policy tool to assure regional allies and strengthen interoperability with them while also putting potential foes on notice of what capability sits at the ready in the region," The Drive report added.
The BTFs have also begun adopting Agile Combat Employment (ACE) concepts in their operational gamut. They practice operating from semi-prepared air bases and facilities without the entire technical and logistical handling capabilities. This is done to remain spread out and not be concentrated at a few dedicated air bases that can come under missile strikes.