In what could be bad news for Iran, there are speculative reports that the much-awaited Su-35 Flanker-E fighter jets that the country was set to receive from Russia might never be delivered.
In January this year, Iranian officials revealed that they had placed an order for Russian 24 4.5-gen, twin-engine, Su-35 fighters and anticipated receiving them in three months.
Shahriar Heidari, a member of the parliament's National Security Committee, said the jets will arrive in Iran in the Iranian year, which typically starts on March 21.
However, seven months after that announcement, the Russian Su-35s are yet to be delivered to the Iranian Air Force. When asked when the country would start receiving the Su-35 fighter jet from Russia, the country's defense minister Mohammad-Reza Gharaei Ashtiani said the state could manufacture combat aircraft at home, according to a report by Iran International.
According to Iranian media and experts, the statement implied a potential change. Reluctant to provide more details for security reasons, Ashtiani said, "At some point, we made a deal for the purchase, but we came to the conclusion that we can produce (fighter jets) in the country."
The comments were soon read as an implicit confirmation that the long-sought Russian Sukhoi Su-35 fighter plane purchase deal had fallen through. While there was no official word from the defense ministries of either Iran or Russia, social media was full of speculations.
However, the Iranian defense minister added that the relevant authorities were "investigating the situation," and the purchase could be reconsidered if the authorities deem it necessary.
There were no comments from the Russian Ministry of Defense (MoD) on the matter, at least when writing this report.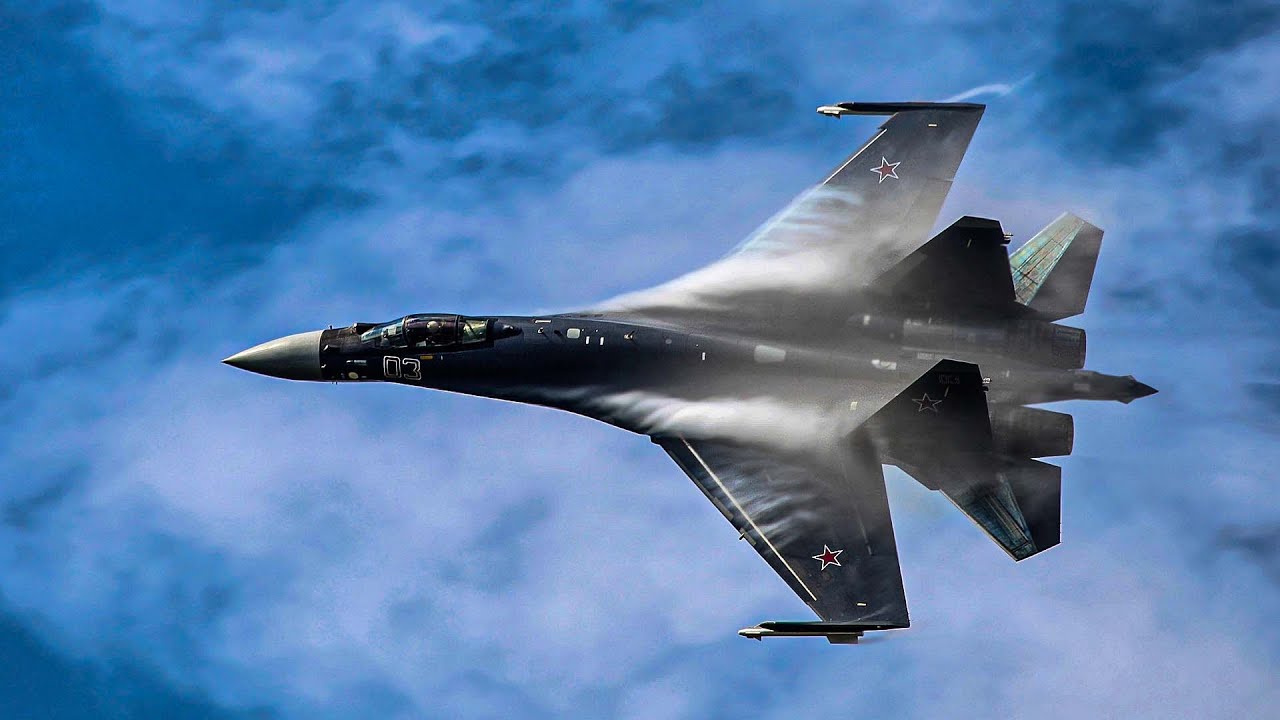 Earlier, even before Ashtiani's comments, journalist Babak Taghvaee tweeted that commander of the Iranian Air Force, Brig Gen Vahedi, had told an unnamed source accessed by him that: "For now, General Staff of the Armed Forces has opposed procurement of Su-35SE multirole fighter jets from Russia as Russian government refuses to transfer technology for production of their parts in Iran & also to provide the knowledge for maintaining the aircraft domestically for the next 30 years."
Babak said Vahedi claims that the Russians merely want to sell the 25 Su-35E aircraft Egypt had already ordered without providing adequate maintenance, weaponry, or spare parts support. Additionally, they reject Iran's request for 12 Su-35SE simulators and Su-30SME2 two-seat multirole fighter aircraft.
#BREAKING: Yesterday, commander of Iranian Air Force, Brig Gen Vahedi told my sources that "For now, General Staff of the Armed Forces has opposed procurement of Su-35SE multirole fighter jets from Russia as Russian government refuses to transfer technology for production of… pic.twitter.com/LWATlq8HSS

— Babak Taghvaee – The Crisis Watch (@BabakTaghvaee1) July 19, 2023
EurAsian Times has reached out to relevant authorities for an official statement.
The recent comments by the Iranian defense minister led to a host of issues being cited as reasons by military watchers and analysts for the agreement's collapse.
For instance, according to some military experts, there are rumors that Israel may have had a say in Russia's choice to deny Iran its modern fighter jets. This may become even more significant and plausible given that Israel has refrained from sending any military aid to Ukraine, despite consistent appeals and diplomatic pressure from the US-led NATO.
Last month, there were reports that Israeli officials argued with their Russian counterparts over Russia's expanding military alliance with Iran and the potential for Russia to give Iran cutting-edge weaponry.
In a meeting with Israeli MPs behind closed doors on June 13, Israeli Prime Minister Benjamin Netanyahu revealed the "open and frank" conversation with Russian authorities.
Even though there is no confirmation as to why the Russian jets have not been delivered to Iran yet, it does seem to be a setback to the Iranian Air Force, which may have been left wanting.
Setback To The Iranian Air Force?
The emphasis of the defense minister on the domestic production of fighter jets seems to be an attempt at salvaging the massive setback in case Russia is dithering on the supply of Su-35 fighter jets. The last time Iran purchased a fighter jet was a MiG-29 from Russia in 1990, over three decades ago.
In addition, the Iranian Air Force mainly uses locally modified F-4 Phantom II, F-14 Tomcat, and F-5E/F Tiger II planes from the Cold War era. It is consequently more difficult to maintain and operate these archaic aircraft.
Therefore, purchasing the cutting-edge fighter jet was projected to significantly upgrade the aging Iranian Air Force.
Since the Russian invasion of Ukraine in February 2022, there has been a connection between Russia's probable delivery of Su-35 jets to Iran and the increased military cooperation between the two states.
In December 2022, Western intelligence agencies revealed that Russia planned to offer Iran 24 Su-35 aircraft in trade for "kamikaze drones."
Cairo signed a deal with Moscow in early 2019 to procure Su-35 warplanes. Later, Egypt abandoned its plans to purchase the aircraft, most likely due to the prospect of American sanctions. With strengthening military relations between Moscow and Tehran, it was believed that the latter would receive the jets meant for Cairo.
The Russian military is attacking Ukrainian cities with drones from Iran which were first delivered to Russia around a year ago, and several batches have since been shipped to be used against Ukraine.
Ukrainian officials claimed that the Russians had likely received a fresh batch of Shahed drones from Iran, and a new assault may be expected to be launched.
Iran, on its part, seems to have already made extensive preparations for accommodating the Su-35 fighter jets that it was supposed to receive from Russia.
Earlier, the IRNA news agency had said that the Russia-made fighter jets would be housed at Tactical Air Base (TAB) 8 of the Islamic Republic of Iran Air Force (IRIAF). The base is situated in the city of Isfahan.
When Iran unveiled another underground base 'Eagle 44', military watchers speculated whether this new facility would be used to house the Su-35 fighter jets.
However, with Russia now allegedly dilly-dallying on making the delivery to Iran, the latter could be set for a massive disappointment.
Contact the author at sakshi.tiwari9555 (at) gmail.com