Some informed sources have confirmed that Ukraine has started using US-supplied cluster munitions on Russian forces in southeast Ukraine to dislodge heavily defended Russian positions.
The US Coordinator for Strategic Communications at the National Security Council in the White House, John Kirby, also confirmed to the media that the cluster munitions supplied were being used by Ukraine properly.
The weapons made their debut as Russian missiles repeatedly attacked Odesa, a Black Sea port region in Ukraine, while an attack on the nearby port city of Mykolaiv resulted in 19 casualties, including five children, The Washington Post reported.
However, the use of these dangerous and lethal munitions was reported days after Russian President Vladimir Putin threatened Kyiv with the use of cluster munitions if the Ukrainian forces used them against the Russian troops.
Vladimir Putin warned that if Ukraine uses cluster munitions, Russia has the right to retaliate in what could be a tit-for-tat situation between the two warring countries.
"Russia has a sufficient reserve of various kinds of cluster munitions. So far, we have not done it, we have not used them, and we have not had such a need, despite a certain shortage of munitions at a certain point in time. But we didn't do this," the president said in an interview with "Moscow. Kremlin. Putin" program on the Rossiya-1 TV channel.
A part of this program was posted by the host Pavel Zarubin on his Telegram channel. "But of course, if they (cluster munitions) are used against us, we reserve the right to tit-for-tat actions," the president said.
Putin said that the delivery of cluster bombs to Ukraine and their deployment should be considered criminal. The president said, "As for cluster munitions, the US administration itself, through its staff, gave its opinion on these munitions a while ago, when the use of cluster munitions was called a crime by the US administration. So, I think this is how it should be treated."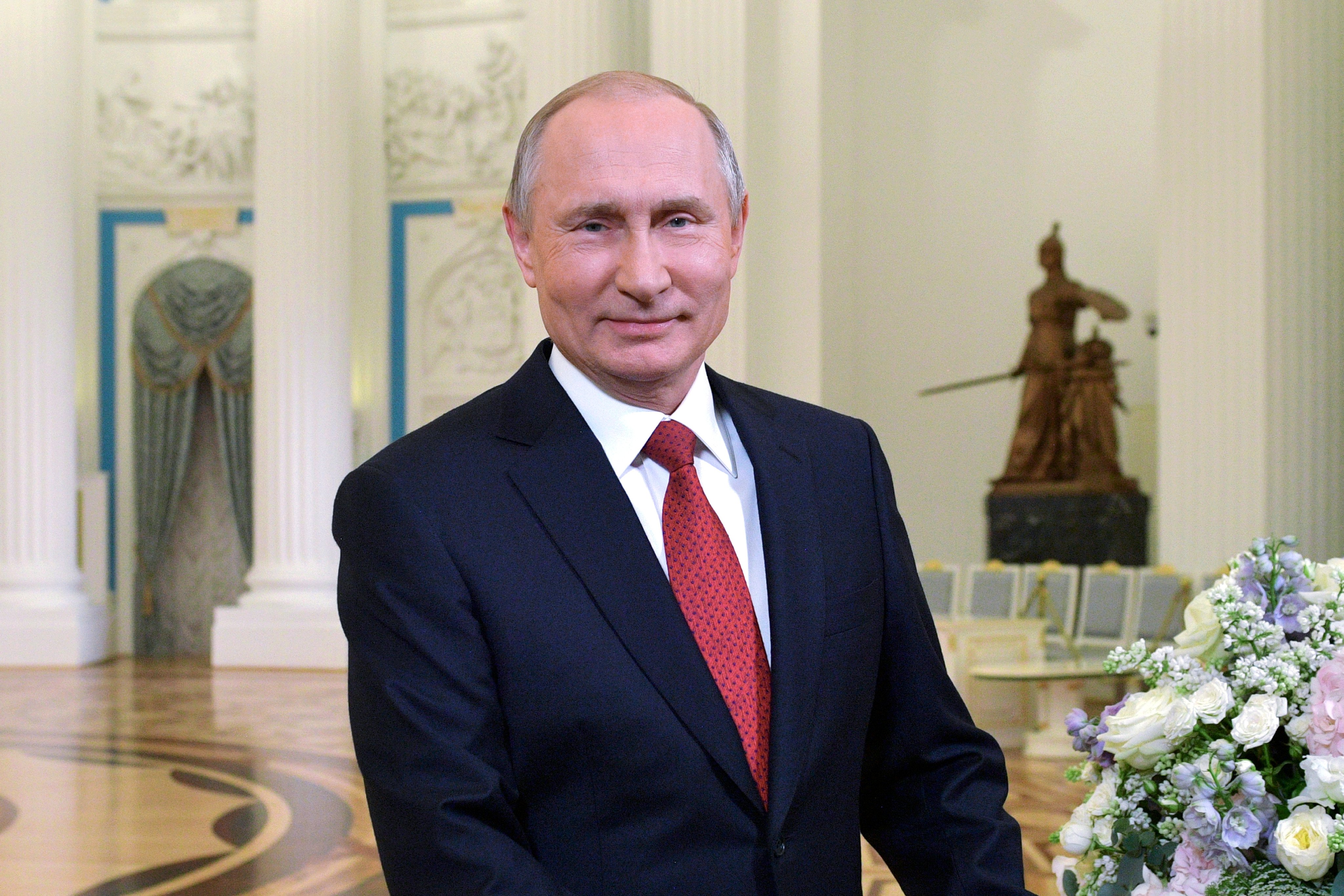 The fierce warning by Putin came as a Ukrainian General, and the Pentagon stated that the much-anticipated US-made cluster munitions were handed over to the Ukrainian forces.
"We just got them, we haven't used them yet, but it can radically change (the battlefield)," Brig. Gen. Oleksandr Tarnavsky told CNN.
With several hundred "mini-bombs" (also known as sub-munitions), cluster bombs are weapons intended to be dispersed across huge areas. These tiny bomblets or sub-munitions make no distinction between military or civilian targets and cause massive collateral damage.
Numerous submunitions leave behind duds, which behave like landmines and endanger populations for years or even decades. This is why more than 120 countries have outlawed cluster bombs.
Having said that, while Putin has warned Ukraine that Russian forces will use cluster munitions if the Ukrainian forces start deploying them, Moscow is notoriously known for using at least ten different kinds of cluster munitions. Three different types of individual submunitions have been deployed in Ukraine, according to a Human Rights Watch report published in May 2023.
CLUSTER BOMBS IN UKRAINE? The media sources criticizing the provision of enhanced munitions to Ukraine seem to forget that Russia has used cluster bombs against Ukrainian civilians since 2014– including a deadly strike against a crowded train station in 2022. pic.twitter.com/6gVZWQpDV6

— Chuck Pfarrer | Indications & Warnings | (@ChuckPfarrer) July 9, 2023
On its part, Ukraine has promised that cluster bombs won't be used on Russian soil, but they will be used to disperse enemy troop concentrations for retaking occupied territory.
However, due to the difference in perception of territories, Russia does not trust that Ukraine would not use cluster munitions against Russian forces.
This might explain the desperation shown by Russia to warn Ukraine of the consequences if it used cluster munitions delivered by the US.
Putin Says The US Is Out Of Shells
The most intriguing argument made by Putin in his latest warning to Ukraine was that the US agreed to deliver cluster munitions to Ukraine after months of reluctance because it was running low on artillery shells.
He claimed that the US is providing cluster munitions to Ukraine not out of altruism but due to a general lack of ammunition. There is no way to verify these claims independently.
"They have a shortage, and Europe already doesn't have enough [shells]," Putin said, adding, "so, they didn't find anything better than to propose the use of cluster munitions."
He emphasized that the Ukrainian army spends up to 5,000-6,000 155mm caliber shells per day of fighting, while the US produces 15,000 per month. They are in short supply, and Europe is already running low on shells. He said, "So, they didn't find anything better than to propose the use of cluster munitions."
The comments made by Putin may not be without reason. Earlier, US President Joe Biden sparked controversy and triggered massive outrage as he had what some called a "slip up" when he said in an interview that the country was running low on 155mm artillery shells.
At the time, Biden told CNN, "This is a war about munitions. And they're running out of that ammunition, and we're low on it. And so, what I finally did, I took the recommendation of the Defense Department to – not permanently – but to allow for this transition period while we get more 155 weapons, these shells, for the Ukrainians."
After the unprecedented admission made by the US President, military watchers, and experts predicted that the US would likely say yes to the cluster munition delivery to Ukraine to cover for the existing shell shortfall.
There have been speculations that the West could not supply enough artillery shells as Ukraine was spending, even if Biden did not admit it on record.
This became evident when the US started talking and negotiating with Asian countries like South Korea and Japan to procure the 155mm shells to be redirected to Ukraine.
That made military analysts sit up, watch, and conclude that NATO as a unit could not produce sufficient artillery shells.
The US has reportedly sent the dual-purpose improved conventional munition (DPICM) rounds designed to be fired from 155-millimeter Howitzer cannons.
Defense analysts Jack Watling and Justin Bronk from the Royal United Services Institute (RUSI) think tank said that the DPICMs for 155mm howitzers and multiple launch rocket systems "greatly multiply the efficiency of artillery fire against entrenched troops."
The analysts note that a high-explosive round will only scatter shrapnel in the trench sector within the line of sight of the point of detonation. In contrast, a DPICM round disperses 72 submunitions over a sizable area, having a much more lethal impact than a conventional artillery shell, which has a very low probability of killing Russian troops unless it lands directly in a trench.
Contact the author at sakshi.tiwari9555 (at) gmail.com