Just over ten months after Poland signed an agreement for the FA-50 with emerging Asian defense giant Korea Aerospace Industries (KAI), the first two aircraft have already been handed over to Polish authorities. They will be given to the Polish Air Force (PAF) next month.
In the shortest delivery period for KAI, the first two FA-50GF light combat aircraft units arrived in Poland on July 9. They will be delivered to the Polish Air Force in early August following a final examination at the Minsk Air Base and an acceptance flight.
The delivery was made just one month after the KAI held an official roll-out or the ceremonial departure of the aircraft on June 7, in the presence of Poland's Deputy Prime Minister and Minister of National Defense Mariusz Błaszczak.
At the time, the Polish Defense Minister told the media, "In September last year in Mińsk Mazowiecki, Poland, I had the pleasure and honor to approve the contract for the FA-50 light combat aircraft supply. The first units are already being delivered to Poland. This is an extremely important moment for the Air Force."
The development is significant as the delivery of the aircraft comes at a time when the popularity of the South Korean FA-50 is surging globally, especially among states that are looking to buy cheaper, light combat aircraft instead of expensive and heavy combat aircraft.
Pierwsze dwa egzemplarze samolotów FA/50 dla Wojska Polskiego są już w Polsce! Zamówione w Korei Południowej lekkie samoloty bojowe, które zastępują sprzęt postsowiecki wzmocnią potencjał Sił Powietrznych. pic.twitter.com/PW0J7vFld0

— Mariusz Błaszczak (@mblaszczak) July 10, 2023
It was in September 2022 that Poland's Ministry of National Defense signed two contracts to buy 48 FA-50 light attack aircraft from South Korea. It was reported that the first 12 jets would be delivered in 2023 and an additional 36 aircraft from 2025 to 2028. Going by this schedule, Warsaw will receive ten more FA-50s before the end of this year.
The delivery of the aircraft was completed in record time, which has become a defining trait of South Korea's burgeoning defense industry. In December 2022, the first shipment of South Korean tanks and howitzers was delivered to Poland months after Warsaw placed an order.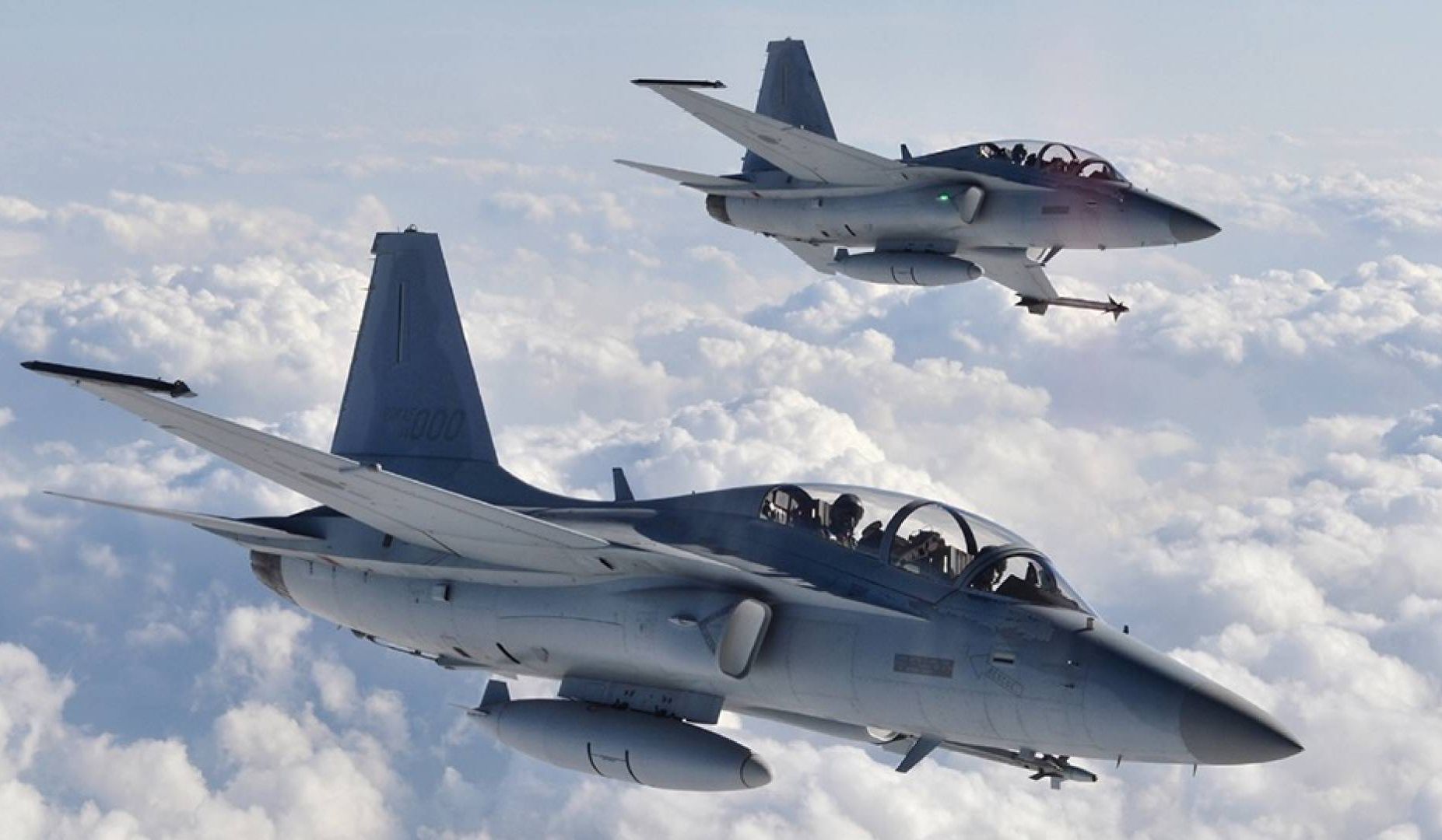 The delivery of FA-50 in just ten months of signing the agreement could augur well for the South Asian country's defense sales. In May this year, the KAI bagged the Malaysian contract to export 18 FA-50 light attack jets and is currently pitching the FA-50 to other countries, including Argentina.
However, in a recent development extensively covered in the Indian media, speculations are running high that the country would say yes to purchasing the Indian LCA Tejas, considered a close contender to the South Korean FA-50 aircraft. FA-50 has been purchased by Indonesia, Thailand, and Iraq, besides Malaysia and Poland.
However, while the delivery commencing in record time may be good news for the KAI, it is even more significant for the Polish Air Force, which has been looking for a capable fighter jet to reduce dependence on its aging Su-22 Fitter ground-attack jets and MiG-29 fighters.
FA-50s Coming To Add More Teeth To The PAF
The addition of GF (Gap Filler) to the aircraft's designation to be delivered this year signifies its purpose of replacing Poland's outdated fleet with this new group of advanced aircraft. KAI will provide 36 units of the upgraded FA-50PL variant from the second half of 2025 through 2028.
KAI claims the FA-50PL has been modified with an improved active electronically scanned array (AESA), air-to-surface, and air-to-air armament. It has also increased its range by aerial refueling.
This year, the delivery of 12 fighter jets would help keep Polish combat capability in check since it transferred some of its old MiG-29 fighter jets to Ukraine to support Kyiv's conflict with Russia.
The FA-50PL aircraft has been specially developed to excel in fighter training, especially for cutting-edge 5th-generation jets like the F-35. It is noted for its compatibility with Western jets, mainly the F-16. Poland wants to make the most of the FA-50PL's capabilities to improve its fighter training programs and prepare its Air Force to use the F-35.
At the time of the roll-out of the aircraft, Mariusz Błaszczak said, "This is an extremely important moment for the Air Force. We dispose of post-Soviet aircraft, and from now on, Polish combat aviation will only use F-16 and FA-50 aircraft, and soon also F-35.
"These three types come from the same family of excellent and modern aircraft. This is a great asset when building an interoperable air defense system and a unified training system. Our pilots have completed their first FA-50 training in the Republic of Korea and will soon be ready to transition to the new type of equipment smoothly."
PAF pilots began training in South Korea on the KAI FA-50 in late February. According to Janes, on February 22, local media in Seoul reported that the first four PAF pilots had been enlisted into the ROKAF's 1st Fighter Wing at Gwangju and would finish a 23-week training course, which includes computer-based training as well as flights in the TA-50 trainer, before the end of July.
Contact the author at sakshi.tiwari9555 (at) gmail.com