On the night of March 9, 2022, the Indian defense establishment spent dark hours with trepidation and utmost caution. After all, one of India's indigenously-built supersonic cruise missiles BrahMos was accidentally fired and landed in an unpopulated area of Pakistan.
Apart from the outcome that the two nuclear-armed countries averted a war, the Indian defense establishment must have rejoiced that the supersonic cruise missile, often touted as Indian 'Brahmastra,' managed to evade Pakistani radars.
A BrahMos missile was fired on March 9 around 7 pm from a base near Ambala and landed some 124 km away at Mian Channu in Pakistan's Punjab province. The nuclear-capable land attack missile was not carrying any warhead.
Pakistan claimed it tracked the launch of a "supersonic projectile" from Sirsa, an air force base in North India. But despite the claimed tracking, Pakistan could not engage with the missile.
The BrahMos is one of the world's few cruise missiles capable of flying at high supersonic speeds. The speed makes it incredibly difficult to engage or avoid the BrahMos missile. Moreover, the missile's tremendous speed makes it significantly more deadly than subsonic cruise missiles.
While the incident provided the Pakistani forensic experts the opportunity to lay their hands on one of India's most potent weapons, it seems Pakistan has doubled its efforts to unravel the missile.
Pakistani spy posed as 'Zara Dasgupta' 'honey trapped' senior Indian scientist Pradeep Kurulkar and spoke extensively about BrahMos – 'the dangerous one.'
Kurulkar, the 59-year-old head of DRDO's Research and Development Establishment (Engineers) or R&D (E) laboratory, was arrested on May 3 by the Maharashtra ATS under sections of the Official Secrets Act (OSA) related to spying and wrongful communication with the female Pakistan Intelligence Operative (PIO).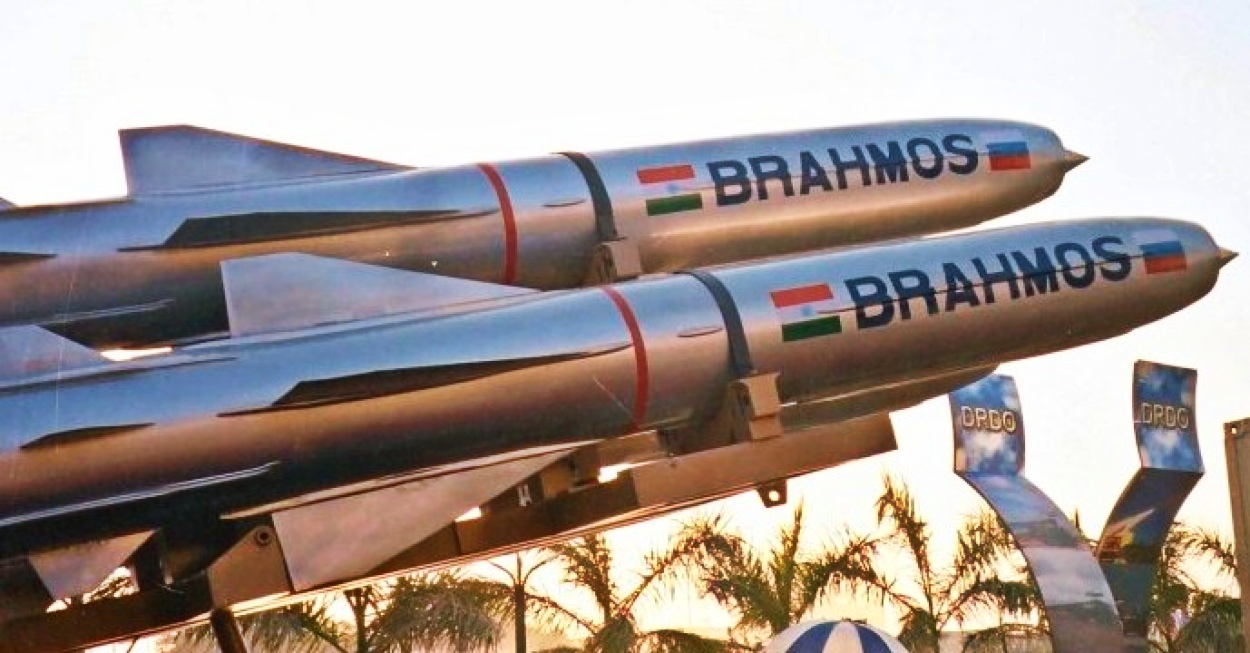 BrahMos was the topic of conversation between the two individuals from October 19 to October 28, 2022. In one exchange, Zara asked: "Brahmos was also your invention, babe…. The dangerous one."
"I have an initial design report of some 186 A4 size pages on all BrahMos versions," Kurulkar replied. Later, Kurulkar allegedly told her, "I cannot send a copy of that report to WA or mail. It is highly classified… I will trace and keep it ready when you are here. Will try and show you here," reports the Indian Express.
The chargesheet filed by Maharastra's Anti-Terrorism Squad (ATS) runs into six volumes and 1,837 pages. During the investigation, the ATS obtained WhatsApp conversations between the two individuals.
As stated in the chargesheet, along with BrahMos, Kurulkar, and Zara had WhatsApp chats on "Agni 6, Rustom (a medium-altitude long-endurance unmanned air vehicle), Surface to Air Missiles (SAM), Unmanned Combat Air Vehicles (UCAV), Drone projects" of DRDO.
It also includes chats on "Quadcopter, DRDO duty chart, Meteor missile, Rafael, Akash, and Astra missile." It refers to a private Indian defense company executive, a DRDO vendor, making "robotic equipment" for Indian forces.
Is Pakistan Helpless In The Face Of BrahMos?
The misfiring incident did cast a shadow on Pakistan's Air Defense capability. Questions were raised about why Pakistan did not engage with the hostile projectile.
Experts point out the inadequacy of Pakistan's air defense to track the supersonic cruise missile flying. The latest air defense system in Pakistan's inventory is a variant of the Chinese-made HQ-9 surface-to-air missile (SAM) system, and it was inducted into the services in 2021.
The Inter-Services Public Relation (ISPR), the media wing of Pakistan Armed Forces, the HQ-9/P has an engagement range against cruise missiles and aircraft over 100 km with a high "single shot kill probability." However, Janes says this range is thought to be only against aircraft, and the radar cross-section required to achieve this range is unknown. Engagement ranges against cruise missiles and similar targets are considered to be much shorter, around 25 km.
BrahMos – A Game-Changer
Since 2001, when it was tested for the first time, BrahMos has come a long way. The BrahMos manufacturer has since increased the range of the missile from 290 kilometers to 450 kilometers, succeeded in integrating it with the Sukhoi Su-30MKI fighter jets, and created a naval variant that can be fired from stealth destroyers. In other words, BrahMos can be fired from land, air, and sea.
Now the Indian Air Force (IAF) is seeking a smaller and stealthier version of the missile that can be fitted into smaller war jets like MiG-29s and indigenously-built Light Combat Aircraft 'Tejas.'
Most recently, the potency of BrahMos was on display during one of the worst attacks on the port cities of Odesa in July. Russia hit the city hard with its formidable missiles, including at least seven Oniks (or Onyx) missiles. The EurAsian Times reported that none of the P-800 Oniks missiles, on which BrahMos is based, was shot down.
P-800 Oniks is a high-supersonic anti-ship missile used often against ground targets in Ukraine which has a speed of Mach 2.5. The Oniks missile is notorious for following predetermined trajectories with the capability to bypass enemy air defenses.
Adding more teeth to this, it has cutting-edge features like a 'fire-and-forget' guidance system.
India's BrahMos missile, built under an Indo-Russian joint venture BrahMos Aerospace, is a derivate of the Russian P-800 Oniks and Yakhont series of missiles. The splendid performance of P-800 Onyx in the Ukraine war must have reassured the Indian military of the 'invincible' BrahMos.
Ritu Sharma has been a journalist for over a decade, writing on defense, foreign affairs, and nuclear technology.
She can be reached at ritu.sharma (at) mail.com