India is willing to sell the BrahMos cruise missile to Russia, according to the Chief Executive Officer of the BrahMos Corporation, Atul Dinkar Rane. The missile, developed as a joint venture between India and Russia, is slated to be pitched to Moscow when the situation in Europe stabilizes. 
The ramjet-powered BrahMos is the world's only supersonic cruise missile that can be fired from land, air, and sea and has been customized by India to be fired from its Su-30MKI and LCA Tejas fighters. 
A derivative of the Russian P-800 Onyx and Yakhont series of missiles, Russia, not investing itself as a customer in the project, has been a major Indian grouse since the missile became operational in the Indian Army and the Indian Navy.
The BrahMos flies at Mach 2.8, or nearly three times the speed of sound, and is said to be impervious to any known air defense and surface-to-air missile (SAM) systems. 
According to the US-based Arms Control Association, the missile's range is between 300 km (186 miles) and 500 km (310 miles), making it capable of hitting Islamabad, the capital of Pakistan, from a northern Indian launchpad.
In addition, earlier in March 2022, one senior Pakistani security official told Reuters that the missile also has a potential nuclear-armed variant. Still, no evidence exists that such a version is currently in service.
Russia The New Customer?
India has sold the BrahMos to the Philippines following a $375 million deal in January this year, with first deliveries expected to be in December.
It is negotiating a $200 million deal with Indonesia and has also commenced talks with Vietnam. All the countries have contested claims over maritime boundaries in the South China Sea (SCS) with China.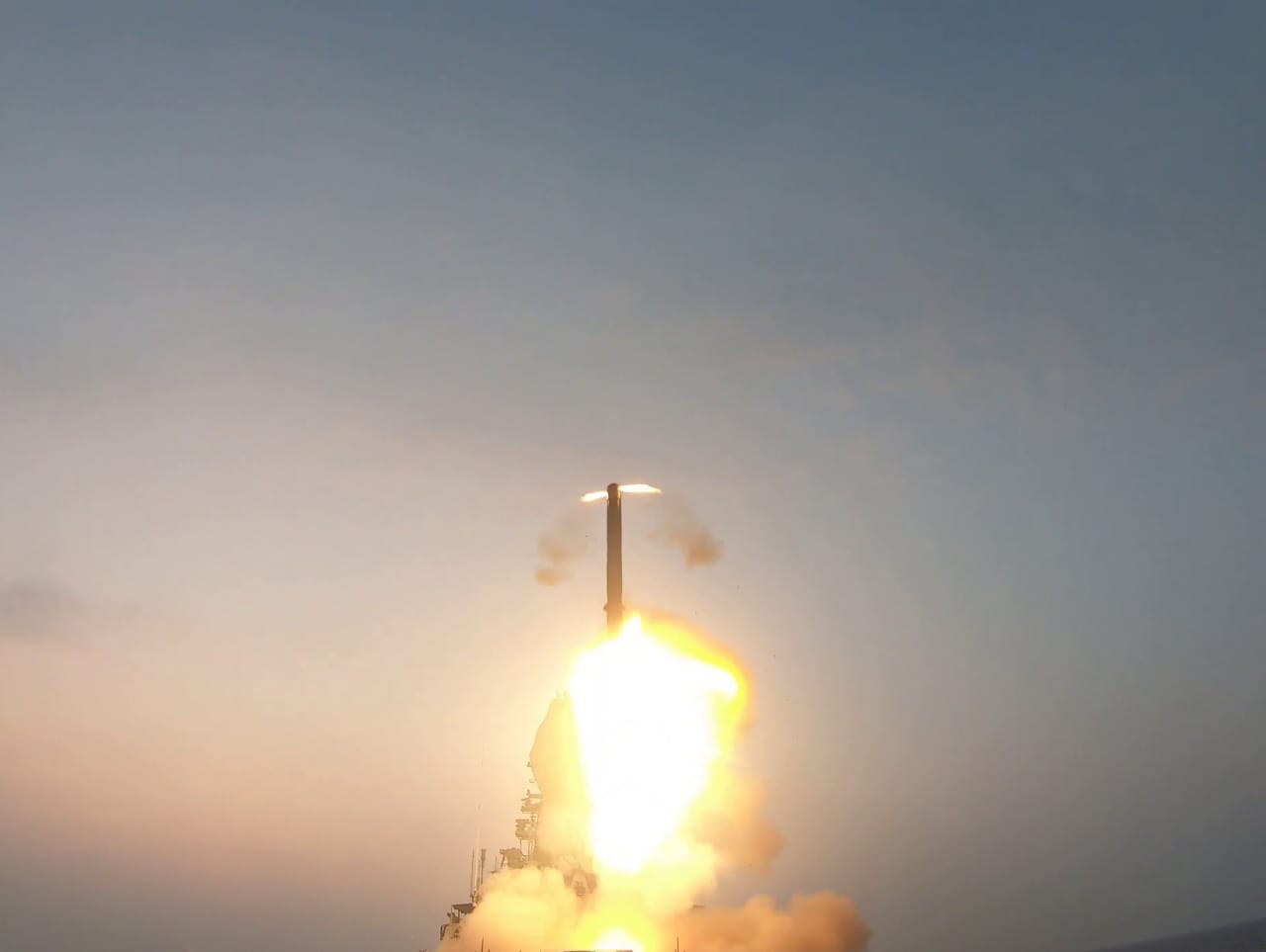 In an interview with TheWeek, Rane asserted that they "have been continuously looking at Russia as a market for the BrahMos." "If they had purchased it then, they would have had a lot of things to use in the current situation," Rane told the magazine in an interview.
He was referring to the current war in Ukraine, where he implied that the missile would have been significantly helpful in striking Ukrainian land targets. 
"After the ongoing situation in Europe ends, we might get some orders from Russia, especially for the air-launched BrahMos," Rane added. While there has been no indication from the Russian military that it is interested in the BrahMos nor an official reaction from its industry, Rane claims potential orders from Moscow, and that too for a specific air-launched version of the missile. It might indicate that BrahMos Aerospace has had at least semi-formal talks on the matter. 
Russia Already Has the BrahMos' Mother Weapon
A reason why Russia isn't buying the BrahMos was indicated in Rane's interview itself, where he said, "(the Russians moved from P800 to another area of work, and they are happy."
Russia uses the Onyx missile, an anti-ship weapon, as a part of its Bastion-P coastal missile defense system. The EurAsian Times reported in November 2022 that Russia is also developing a launcher that can fire both the Onyx and the Zircon (Tsirkon) anti-ship missiles. 
Interestingly, both missiles can also be used for land-attack roles. Last year on March 23, a month after the beginning of the war, Russia fired a P-800 Onyx from a Bastion battery on a warehouse in Ukraine near the Black Sea port of Odesa.
According to Russia's Ministry of Defense (RuMoD), the building was holding weapons and ordnance. 
Given the scale of destruction, another strike on a civilian-military target on July 6 at Lviv has been assessed to have been possibly conducted by an Onyx. The hit and damage to a structure could only be caused by a powerful supersonic missile. 
Russians might therefore be reasoning that they already have a variety of missiles and a diverse range of launching platforms like warships, ground launchers, and aircraft like the Tu-95MS, the MiG-31K, the Tu-160, or the Tu-22. Adding another missile to the inventory that is slightly more advanced than what they already possess wouldn't make sense. 
Russia has employed air-launched land-attack cruise and ballistic missiles like the Kalibr, Kh 101, the Kinzhal hypersonic missile, or Iskander against Ukraine in its long-range missile strikes where it fires volleys and waves of weapons on Ukrainian targets.
'BrahMos' Export Potential High'
The DRDO also claims the BrahMos has better electronics, guidance, and a newer advanced seeker than the Onyx. Speaking at the BrahMos Industry Meet 2023, DG Rane said the joint venture between India and Russia now has an order book of $6 billion, a jump from a modest beginning of capital infusion of $250 million in 1998, when the aerospace company was formed. 
"We bagged our first order in 2022, and we are in the process of executing it. This has only opened the door. Now we are in conversation with over a dozen countries… which ones, when, well, that time will only tell," Rane said in a Hindu Business Line report.