As the world's largest military exercise, the Rim of the Pacific (RIMPAC) 2022 kicked off on June 30 off Hawaii, the US Marine Corps will deploy and participate in its newly designated Marine Littoral Regiment (MLR) as a part of its Force Design 2030 operational concept.
China's 'Fake Space Station' Training Video Mocked By Netizens; Beijing Calls It 'Foreign Conspiracy'
Involving small, mobile, and undetectable Marine units on islands controlled by US-friendly nations in the East and South China Seas, they are meant to undertake long-range fires with anti-ship missiles against Chinese warships to operate inside China's anti-access/area denial bubble.
China's DF-21 Anti-Ship Ballistic Missile (also called China's 'carrier killers') and the DF-23 long-range ballistic missile would admittedly prevent any prolonged US Navy presence in the Western Pacific by tackling it from afar and prevent it from getting close to the Chinese mainland or coast.
The latter targets the second and third island chains, which host US bases and military facilities.
About 25,000 military personnel from 25 US partner nations were in the exercise until August 4, with 38 surface ships, four submarines, and more than 170 aircraft training at sea and ashore.
Apart from the United States, these include Australia, Brunei, Canada, Chile, Colombia, Denmark, Ecuador, France, Germany, India, Indonesia, Israel, Japan, Malaysia, Mexico, Netherlands, New Zealand, Peru, the Republic of Korea, the Republic of the Philippines, Singapore, Sri Lanka, Thailand, Tonga, and the United Kingdom.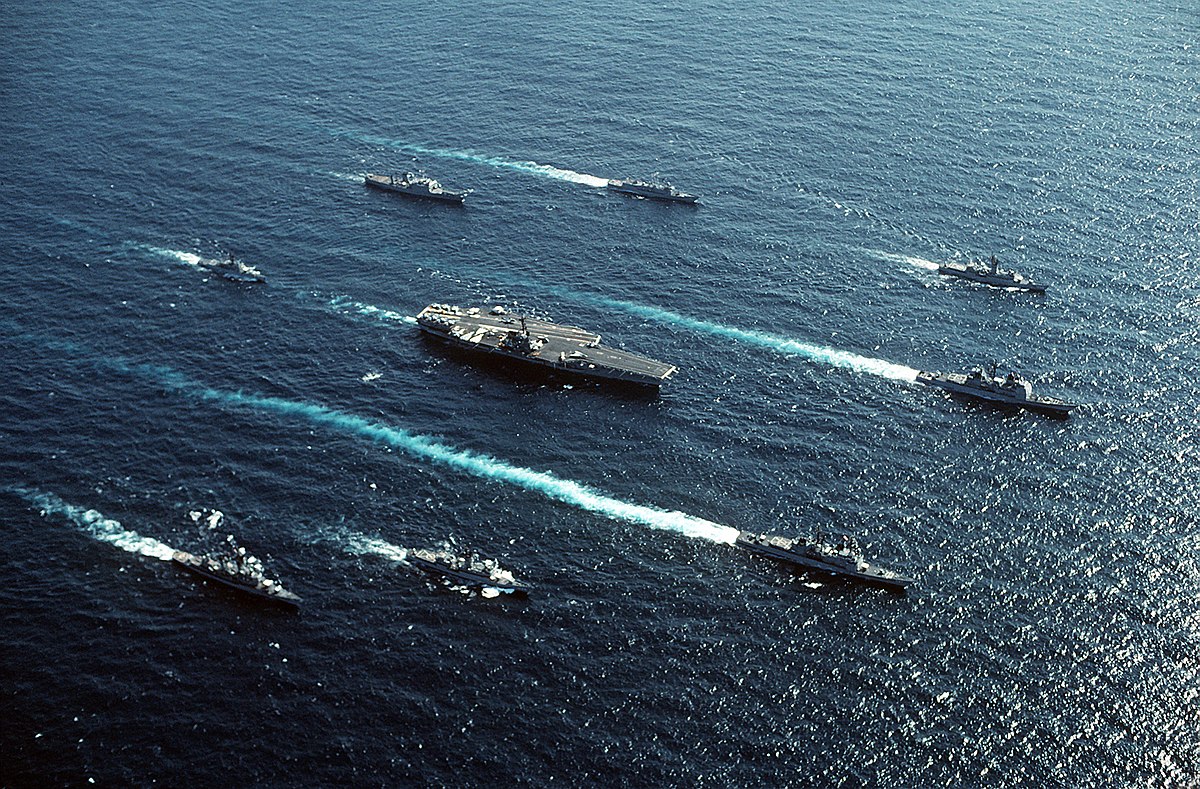 While the Hawaii-based 3rd Marines have regularly joined in previous RIMPAC exercises, this year marks the first in its newly minted 3rd MLR form.
RIMPAC began in 1971 as an annual event but shifted to a biennial in 1974. It follows a March planning conference in Hawaii attended by 1,000 members of participating countries and a smaller staff exercise held in San Diego that "allowed its attendees to walk through scenarios in a computer-based format in advance of executing operations at sea off the coast of Hawaii this summer," according to a Navy news story.
With the theme of "Capable Adaptive Partners," this year will include gunnery, missile, anti-submarine, and air defense exercises, amphibious, counter-piracy, mine clearance, and explosive ordnance disposal, diving, and salvage operations.
The exercise will also introduce space and cyber operations for all partner nations. Except for cyber, space, gunnery, missile, anti-submarine, and air defense exercises, none of the military maneuvers curiously are China-centric.
No China-specific Drills — By Design Or Capability?
Maneuvers that involve elements of air-sea battle and joint naval fleet-on-fleet action would be conceivable in a Western Pacific contingency against China.
It bears a certain degree of confusion about how to challenge China's clear military advantage in the theatre. Neither does it address the existing 'away disadvantage' that prevents the US from sustaining a high-intensity conflict where it cannot rapidly resupply and reinforce its air, naval and coastal forces, especially if the war drags on.
China, fighting from the home front, will likely turn any initial tactical and even strategic losses by more solidly replenishing its forces with fuel, food, and fire. EurAsian Times had first reported USMC Assistant Commandant General Eric Smith admitting logistics being a "pacing challenge" and "dirty secret" in a webinar organized by the Stimson Center in the middle of last month.
"We don't have the logistics capability to work what we have now. We cannot rely on big, heavy platforms to be loaded on a strategic lift on 30 days' notice while we waddle our way in to support. Force Design 2030 makes the problem less since it relies on lighter, mobile, smaller forces," Smith said. Besides, Pentagon-commissioned wargames by the Rand Corporation have repeatedly ended in the devastating US and Taiwanese defeats, overwhelmed by thousands of Chinese boats, planes, missiles, and drones.
Neither can the USMC depend on the Military Sealift Command, which cannot bring non-warship logistics vessels inside the enemy's weapons engagement zone. Smith, therefore, raised the need for 31 traditional amphibious ships exclusively for the USMC (10 big decks and 21 Landing Platform Docks), an additional squadron of KC-130J planes, and an "appropriate" amount of CH-53 K' Super Stallion helicopters and MV-22 'Osprey' tilt rotorcraft.
A platform Smith and his boss, USMC Commandant General David Berger, are pinning their hopes on is the Light Amphibious Warship (LAW) – of which 35 are needed – to meet its transporting and logistics needs.
But the LAW is being rejected for being slow and detectable before highly advanced Chinese surveillance and reconnaissance capabilities and long travel times of one to two weeks from Hawaii to the first island chain.
Apart from the DF-21D and the DF-23, China also possesses the YJ-18 and YJ-12 supersonic anti-ship cruise missiles (range 540 km) and the PL-15 beyond visual range air-to-air missile (300 km), outrange the US' subsonic 240-km range Harpoons and the 161-km AIM 190D.
The YJ-18 is carried on Type 052 and Type 055 guided-missile destroyers, while US Navy's Ticonderoga-class cruisers and Arleigh Burke-class destroyers carry the Harpoons and the surface-to-air SM-6s, the latter that can reach between 230 and 250 km.