Can China have a real major world power as its ally or friend? This question has arisen in the wake of the just concluded regional meet in New Delhi on Afghanistan. What follows is an attempt to find an answer.
India's role as a major player in the Taliban-controlled Kabul may not be assured, even though it has successfully hosted the regional meet on Afghanistan by inviting the National Security Advisors of Iran, Russia, Kazakhstan, Kyrgyzstan, Tajikistan, Turkmenistan, and Uzbekistan.
However, the meet signaled something beyond Afghanistan. That is China's increasing isolation in so far as influencing other countries to follow its diplomatic path. China, though invited, skipped the meet along with Pakistan. Obviously, it would not have been happy that the other seven countries, with which China has deep economic ties, came to the Indian capital.
If anything, it only reflected the reality that other than Pakistan, there is hardly any country in the world that likes to be dictated by China. And, as the governments are usually sensitive to their domestic public opinion, there is an increasing likelihood of China getting more isolated.
Developed Nations Shun China? 
A recent study shows that positive sentiment toward China has indeed been rapidly declining in many countries throughout the world over the past 15 years. Downward trends were especially pronounced in developed countries.
A February Gallup poll says that  45 percent of Americans now say China is the greatest enemy of the US, more than double the percentage who said so in 2020.
Perceptions of Russia as the United States' greatest enemy, now 26%, were essentially unchanged from a year ago when 23% named it. But it is down from 32% who did so in 2019 when it ranked first overall.
But then, it is not simply a perception in the US. China is increasingly becoming unpopular in other countries too. A recent Pew Research Center survey shows that unfavorable views of China have reached historic highs in 17 advanced economies with large majorities also agreeing that Beijing does not respect the personal freedoms of its people.
These findings came amid celebrations marking the 100th anniversary of the founding of the Communist Party of China not long ago where President Xi Jinping addressed an audience on Tiananmen Square in Beijing.
Pew's research found that large majorities in most of the world's advanced economies hold broadly negative views of China, including around three-quarters of people in Japan, Sweden, Australia, South Korea, and the United States.
Pew states that while negative views of China have remained largely unchanged in most places, they did rise in Austria, Canada, Sweden, and the United Kingdom as a result of bilateral tensions as well as the feeling that Beijing mishandled the Covid-19 pandemic.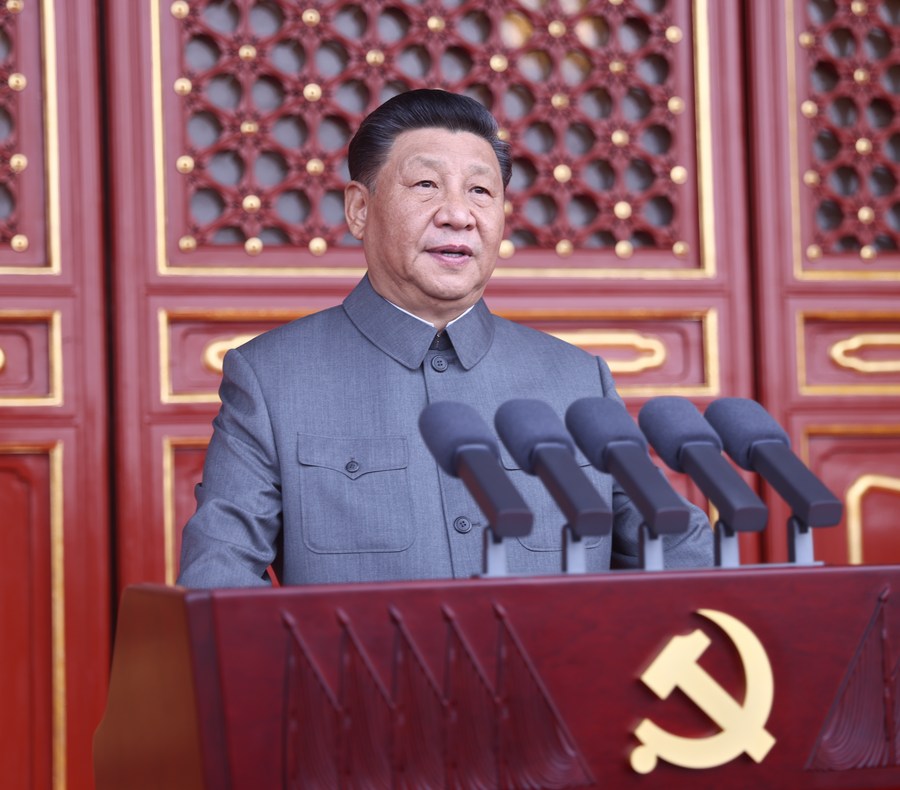 The research points out that negative views of China increased most in Australia, where 81% now say they see the country unfavorably, up 24 percentage points since last year. In the UK, around three-quarters now see the country in a negative light – up 19 points.
Chinese Analysts Unperturbed
However, the Chinese analysts seem least perturbed by these studies, which they describe as the reflection of the "irrelevant" mindset of the "Christian civilization" of the West. One Chinese scholar named Xue Li has written in China's state-owned Global Times that China does not have allies, but has "friends with partner diplomacy".
Xue praises the civilizational legacy from the Han Dynasty (206BC-AD220)), Taoism and Confucianism that are the main concepts on which Chinese civilization is used to view issues. This legacy, according to him, believes "in the charm of one's own values and civilization, rather than forcefully imposing one's own values and systems onto others".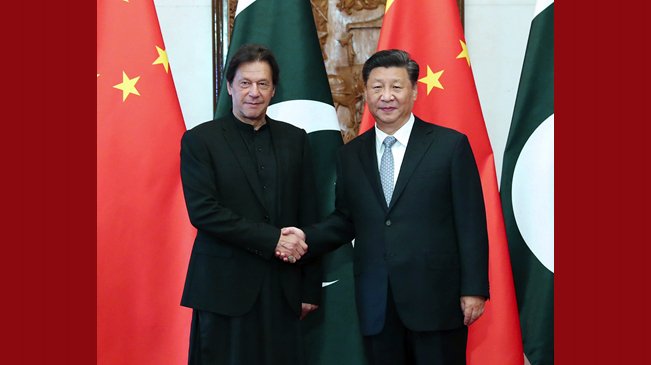 He points out how an increasing number of countries and international organizations have established partnerships with China and this number will continue to increase.
In a sense, there are merits in Xue's argument. China's economic power and interactions all over the world are quite formidable. For example, China's Belt and Road Initiative (BRI) has now 139 nations supporting it.
Opaque Nature Of BRI Project
But then there is more to the BRI than meets the eye. As a Council on Foreign Relations study asks, "BRI may have a wide reach, but which countries are participants?" And then it says, "The answer is surprisingly hard to determine since China is opaque about the exact contours of BRI and there are different levels of participation in the initiative".
After all, not all BRI members host BRI projects. Some countries merely formally endorse BRI as a concept and pledge to cooperate with China to promote the initiative, but nothing more in concrete projects.
Even the most talked-about China-Pakistan Economic Corridor — the multibillion-dollar flagship infrastructure project of BRI — is proving unaffordable for Islamabad.
Even otherwise, Pakistan is suffering due to bad Chinese investment loans so much that Prime Minister Imran Khan is now looking to other countries to bail them out from the staggering debt.
There is now increasing realization all over the world that the civilizational Chinese behaviors of which the Chinese scholars are so proud of will not succeed. The policy of having deferential and dependent countries as Chinese satellite states cannot be stretched too far only because of economic gains by neglecting the other issues such as military, political and cultural issues.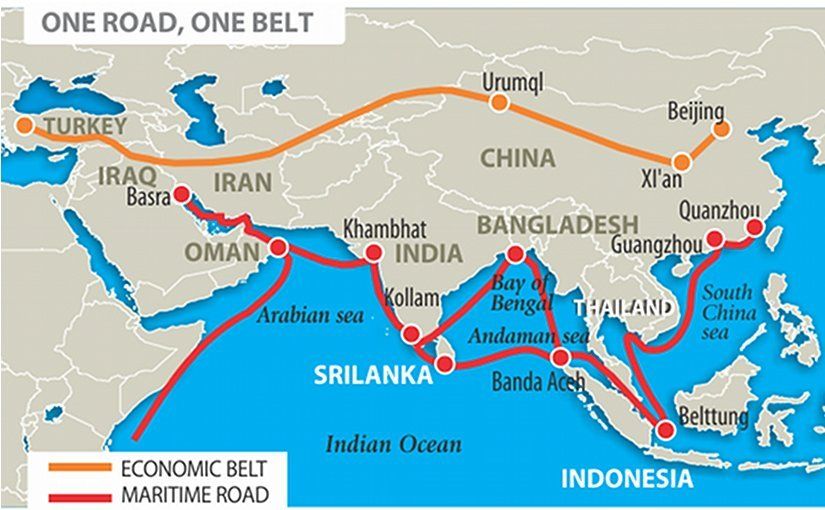 As David Moschella has argued, four factors are important while dealing with China. These are: China's importance as the world's largest market for many products and services;  China's role as the world's largest supplier, accounting for some 25 percent of global manufacturing output; China's challenge as an ever-more capable business competitor, especially in advanced technologies; and China's emergence as a major military and geopolitical rival.
Different nations and regions weigh these four dimensions in very different, not easily reconciled ways. And it has so happened that many, including American allies in Europe and Japan, have had given primacy to the first two factors.
But the importance of the last two is now becoming clearly discernible, if the opinion polls cited above, are any indication. These countries may still do business with China, but they are unlikely to go beyond in making China an ally in the true sense of the term.
Even Moscow Is Not Happy
This applies even to Russia, the much talked about proximity between Chinese President Xi Jinping and Russian President Vladimir Putin notwithstanding.
All told, Moscow is uncomfortable with Beijing's growing influence in the former Soviet republics in Central Asia and with Chinese sovereignty claims in the South China Sea. Russia will never like China to play any role in the Arctic. Nor for that matter will Russia stop supplying military arms and support to Vietnam and India — both wary of China.
In fact, it is significant that Russia has so far not concluded an S-400 surface-to-air missile deal with China as with India, keeping perhaps New Delhi's sensitivities in mind.
Considering all this, it remains to be seen if China's ambition of being the next superpower will be ever realized in the true sense of the term.
Author and veteran journalist Prakash Nanda has been commenting on politics, foreign policy on strategic affairs for nearly three decades. A former National Fellow of the Indian Council for Historical Research and recipient of the Seoul Peace Prize Scholarship, he is also a Distinguished Fellow at the Institute of Peace and Conflict Studies. CONTACT: prakash.nanda@hotmail.com