China has armed the Pakistani Air Force's JF-17 fighters with the most lethal anti-ship missiles, in what seems to be a coordinated attempt by it to counter-balance India's power in the Indian Ocean Region (IOR).
'World's Most UnLoved Country' – Why China's Likability Factor Is Dropping Even With Key Allies Like Russia, Pakistan?
These missiles, supersonic in nature, have an internal navigation system to locate the target with precision and superior firepower.
These missiles called CM-400AKG have been supplied by China to increase the strength of its JF-17s fighter jets.
With these missiles, the single-engine aircraft now possesses the capability to strike India's growing fleet of warships and its carriers. The missiles serve the dual purpose of upgrading Pakistan's arsenal in tandem with its own threat perceptions and of creating deterrence in the IOR.
The CM-400AKG was built by the Aviation Industry Corporation of China and made its first appearance at an air show at Zhuhai this year. Interestingly, the missile was displayed with the JF-17 Thunder.
About six years later from its first appearance in China, Pakistan Defence Ministry revealed that it had purchased a total of 60 CM-400AKG missiles over 2017 and 2018 at the cost of $100 million. The JF-17 fighter jets have since been outfitted with these missiles.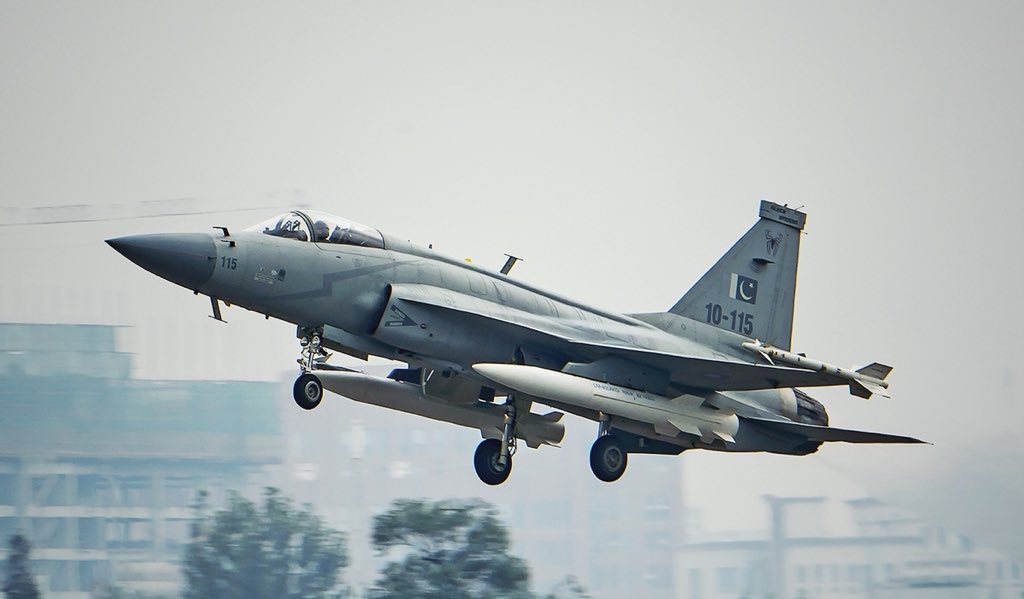 The JF-17 Thunder is a medium-sized multi-role fighter plane developed jointly by China's Chengdu Aircraft Corporation (CAC) and Pakistan Aeronautical Complex (PAC) for the Pakistan Air Force.
Pakistan is in the process of purchasing over a hundred J-17s which are to complement the F-16s, Mirages, and J-7s. The new aircraft, along with the unique missile, could become a potent ship destroyer.
The CM-400AKG Missile
The CM-400AKG reportedly weighs around 2,000 pounds, carries medium to heavy fragmentation and penetrating warheads. It has a range of about 150 miles and has an internal navigation system for precision targeting.
Thus, this missile attached to the J-17, makes it an ideal combination to take on a standoff situation and to locate, chase and fire at warships.
Some sources claim that the CM-400AKG can even maneuver in its final seconds of flight which can effectively help it to dodge enemy defenses with finesse.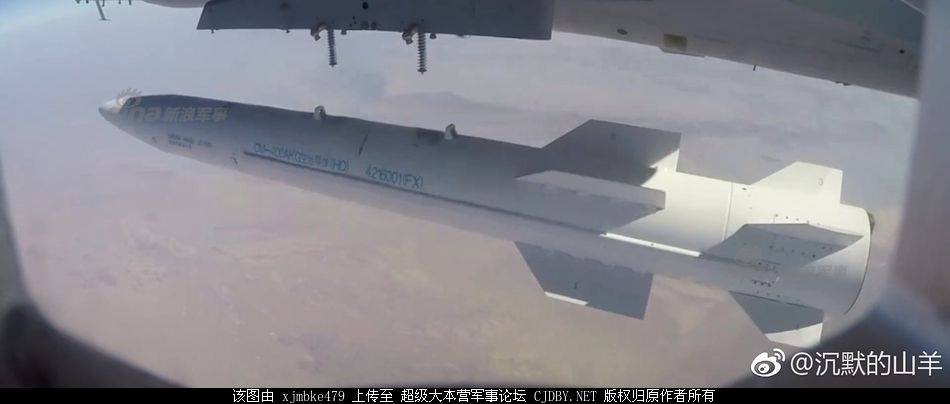 Military observers compare the speed and efficiency of the CM-400AKG's with India's BrahMos cruise missile, considered the world's fastest supersonic cruise missile, which can strike targets as far as 370 miles away. It can be fired from land, air, sea, undersea platforms, making it one of the prized possessions of the Indian armed forces.
What Makes CM-400AKG Missile Unique?
The CM-400AKG is different from other anti-ship missiles in the way that it follows a high-ballistic flight path as compared to other anti-ship missiles.
Another feature that makes this missile stand out is its ability to launch from high altitude in contrast to other anti-ship missiles that launch from lower altitudes to prevent interception and radars of the adversary.
The missile's origin could be traced to Weishi class SY-400 short-range ballistic missile that contributes to its superior capabilities. It was initially developed with a range of 500 km with an aim to strike US carriers when required, however, it was later modified and its range reduced to 250km so as to conform to export standards.
This missile can be launched from the JF-17s when it reaches a speed of about 800km/ hour. It can be armed with heavy explosives and armor-penetrating warheads.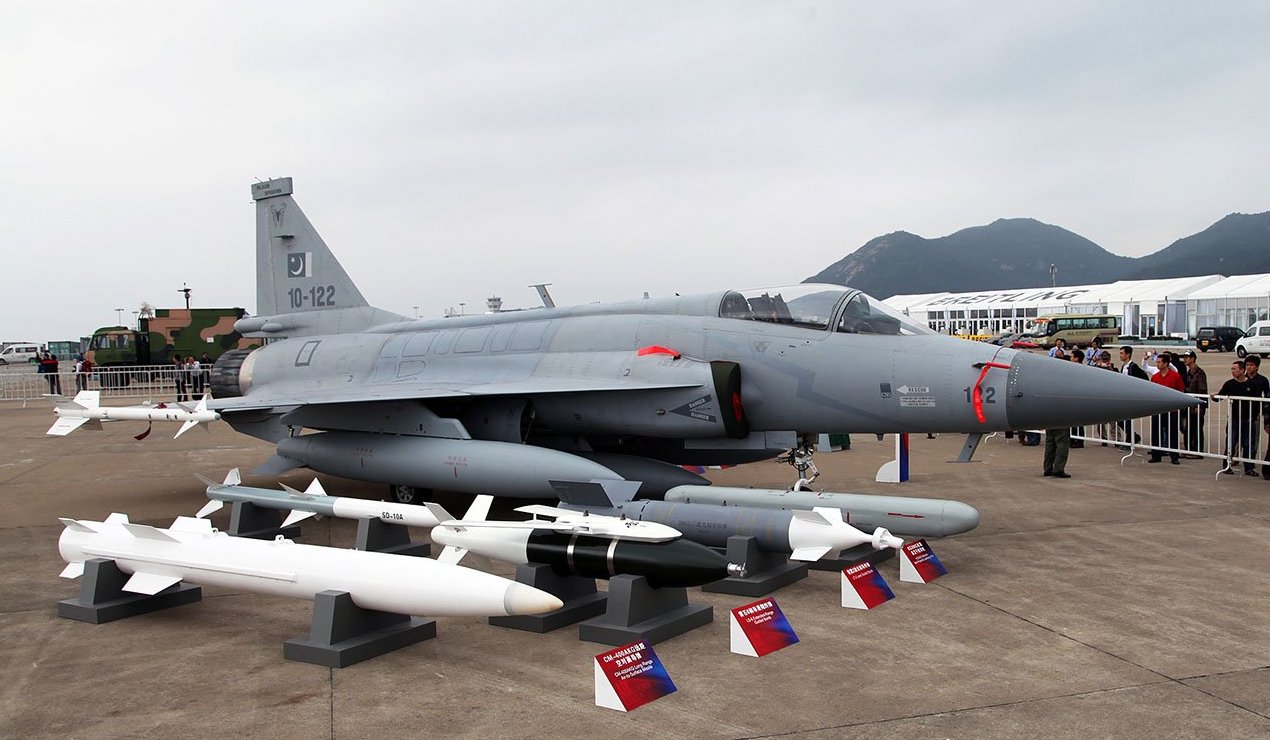 For Pakistan's maritime A2/AD strategy, the CM-400AKG missile can enable Pakistan to combine a steep-angle, hypersonic object (CM-400AKG) with subsonic solutions the Harpoons in order to attack the enemy air defense system on one hand, and increasing the chances of precision targeting on the other hand.
Why China Is Providing ASMs To Pakistan
The Chinese interest in Pakistan's anti-ship capability is a geopolitical one given that the two nations have remained close allies for almost 70 years. It aims to contain India's power and counterbalance its growing fleet through diverse sources of procurement and home-grown arsenal.
With Pakistan's increasing military might, China gets an indirect edge in IOR in which it is simultaneously trying to create its own presence by deploying military assets.
Arming Pakistan with cutting-edge technology is done with the purpose of challenging India's authority in the region, according to analysts. No wonder, Pakistan has called these missiles "carrier killer" as India is expanding its carrier capabilities.
India's second carrier INS Vikrant is likely to be operational by next year.