August 1 marks the 96th anniversary of the People's Liberation Army (PLA). The world's largest military, the PLA, comprises over two million military personnel with an annual budget of $224.8 billion.
MUST READ: China Completes 10 Years Of $1.4 Trillion BRI Project; Puts South Asia, Barring India & Bhutan, In A Bind
However, despite the numbers and the resources, newfound aggressive strategy, and growing territorial ambitions, especially in the Indian Ocean Region (IOR) and South China Sea (SCS), is the PLA battle ready?
The modernization project of the People's Liberation Army (PLA), incepted in 2015, has seen some huge investment in its efforts for the development of cutting-edge military hardware, further aimed to modernize its weapons, sensors, and military platforms.
However, as per PLA Daily, the issue that continues to haunt the PLA is the shortage of skilled manpower with respect to Beijing's military modernization ambitions, and this remains a cause of concern.
Another report in October 2022 pointed out that China is struggling to find enough trained pilots to operate fighter jets from aircraft carriers. This prompted PLA-Navy, which boasts two commissioned aircraft carriers and another awaiting its commissioning, to speed up the pilot training program.
The PLA-N is struggling to meet the increased demand for qualified ship-borne fighter jet pilots to operate the specially made J-15 jets from the aircraft carriers.
A South China Morning Post report in February this year noted that the Chinese Navy plans to recruit women and university graduates to become aircraft carrier-based pilots.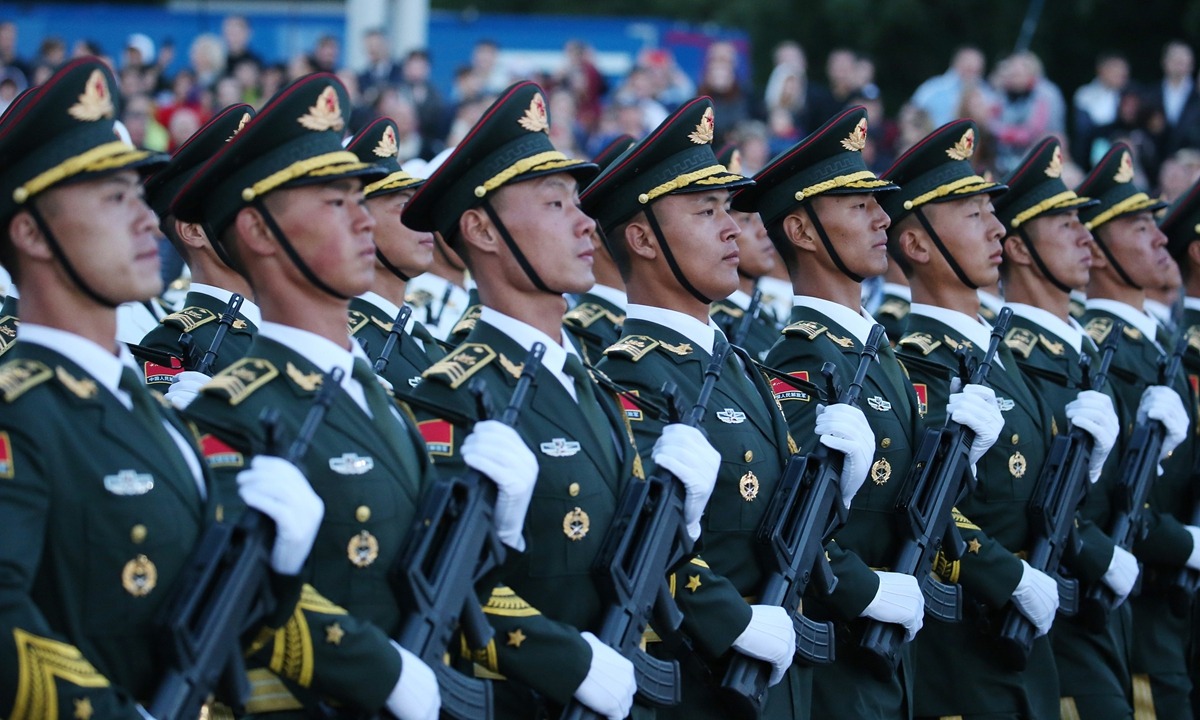 This is in view of the shortage of qualified aviators to operate its ship-borne planes from the two aircraft carriers.
A recruitment notice posted on the PLA-N's official WeChat account on Monday called on young men and women to "devote their youth to building a world-class navy and contributing to the great rejuvenation of the Chinese nation!"
Largely involuntary PLA soldiers also lack the necessary will and morale to fight a battle against other armies, especially voluntary forces such as the Indian Army, as was witnessed during the continuing face-off between the armed forces in the Ladakh region since 2020.
The Communist Party of China and President Xi Jinping even failed to acknowledge the "sacrifices" of their soldiers, the casualty numbers varying anywhere from 4 personnel to 40 personnel during the bloody hand combat between the PLA and the Indian Army in Galwan in June 2020.
China had to reluctantly acknowledge just a handful of the killed PLA soldiers from the Galwan Valley battle months later.
The Indian Army also outwitted the PLA with its stealth maneuver to occupy the heights on the Kailash Ranges months later, with troops of Tibetan origin actively joining the military operations from the Indian side and even sacrificing their lives and limbs to ensure an Indian moral ascendancy in the Ladakh conflict.
In a report titled "Equipment Awaiting Talent," the scarcity in terms of skilled personnel to handle the newly developed high-tech modernized equipment and fewer capable people assuming commanding roles, thereby resulting in a capability gap, was highlighted.
Pertinently, the inspectors of arms and weaponry manufacturing are often fresh graduates with little military training, thereby affecting their ability to fulfill their professional mandate in terms of the development and testing of advanced technologies.
This reveals a grave challenge on the part of the PLA hierarchy. The training resource imbalance is predicted to halt Beijing from utilizing its "state of the art" military equipment to its deemed potential. The imbalance, coupled with a lack of accountability on the part of the PLA, has paved the way for corruption in the ranks.
In 2019, R. Clarke Cooper, Assistant Secretary of State for Political-Military Affairs at the US State Department, asserted that "through a combination of cut-rate pricing systems such as predatory financing mechanisms and sometimes outright bribery," China has made use of its "arms transfer" to both assert influence as well as exploit its suppliers.
Similarly, in a 2021 report, the US-based Rand Corporation mentions that "China has failed to spur military innovation on its own," making Chinese military sales unreliable because of its poor quality. Therefore, the poor quality and workmanship of Beijing's military weapons and systems remain a major stumbling block in terms of arms dealing with its clients.
Asian countries like Nepal, Pakistan, Bangladesh, Sri Lanka, and Thailand seem to have learned the lesson the hard way. For instance, in 2021, a report on Bangladesh, citing quality issues with the Chinese military, caught public attention.
The two Ming-class Type 035G submarines (BNS Nobojatra and BNS Joyjatra) given to Dhaka by Beijing in 2017, each worth about $100 million, continue to face major technical issues and awaiting essential repairs.
Also, Type 053H3 frigates have been found to have multiple defects in their weapon systems and sensors. Pakistan faces similar issues with respect to the joint production of JF-17 fighters or Chinese-supplied WL II UCAVs.
Nepal, too, reportedly grounded six Beijing-made aircraft last year as it has proved unaffordable for flight because of its poor serviceable rates and high maintenance costs.
Reports of loss of lives have also surfaced because of the Chinese supply of poor-quality military hardware intentionally sold to economically weaker countries, like South Asia, projecting itself as a benevolent nation.
According to the latest report (2023) by Stockholm International Peace Research Institute (SIPRI), there is a dip of about 23 percent in Chinese arms exports, leading to reduced significance attached to China as a global arms exporter.
The report also notes the surprising trend of a dip in arms export, even in Africa, where Russia surpassed China as the biggest arms supplier.
This portrays the real picture of the PLA's perceived capabilities, which is very different from ground realities and helpless sentiments and skepticism on the part of economically weaker nations, which reveals that Chinese misadventures are now dealt with caution, worldwide.
NC Bipindra is a 30-year veteran in journalism specializing in strategic affairs, geopolitics, aerospace, defense, and diplomacy. He has written extensively for the Times of India, New Indian Express, Press Trust of India, and Bloomberg News. He can be reached at 

ncbipindra (at) gmail.com

Article Republished with Modifications