Nepal Deputy Prime Minister and Home Minister Naryan Kaji Shrestha recently visited China to attend the Third Belt and Road Forum for International Cooperation. There was a meeting before the hectic BRI Forum summit to address various core issues raised by Nepal time and again.
Further, discussions with Chinese officials were also planned during the forum. However, these meetings were cut short due to Shrestha's hospitalization following an unfortunate cardiac arrest.
During his meetings before hospitalization, Shrestha stressed the need to make economic diplomacy effective. In his bilateral meeting with Wang Xiaohong, Chinese Minister of Public Security and member of the Chinese Communist Party Secretariat, Shrestha emphasized the need for cross-border security collaboration enhancement to maintain law and order.
Trade relations with China have been rocky since the pandemic, which has been a primary focus of China-Nepal deliberations since. Pertinently, in March, Nepal Prime Minister Prachanda insisted China give Nepal's tradable products access to Beijing's duty-free and quota-free market.
Shrestha, in his five-day official visit to China in June, had stressed the need for China to help open more border and transit points, including the seasonal trade points, to facilitate two-way freight and passenger movements and support the livelihood of border inhabitants.
Moreover, he requested Beijing's support for Kathmandu in economic development initiatives. As the second largest trading partner of Kathmandu after New Delhi and the largest source of Foreign Direct Investment, Beijing has boosted its proactive engagements with Nepal, as it did with India's other South Asian neighbors.
Pain Points On The Border
Beijing is primarily focused on infrastructural projects since the launch of the BRI. However, Beijing's aggressive economic monopolistic ambitions created more trouble for its landlocked Himalayan neighbor.
Nepal shares two border points with China and has seen an increasing presence of Chinese nationals in Nepal, a rapid increase since 2014-15 as Chinese-funded projects seemingly grew.
The lack of Nepalese monitoring of its northern border due to its treacherous terrain and spare population has been exploited by China to its advantage, resulting in increasing Chinese encroachment and border violations.
Besides border encroachments, Chinese nationals in Nepal are accused of a range of violations such as abuse of fair trade practices and unrelenting attitude of Chinese businesspersons and workers, wildlife smuggling, human trafficking, gold smuggling, ATM hacking, and other forgery activities, online fraud case, resulting in increasing apprehensions among Nepalese citizens and security enforcements.
Moreover, through its tourists and students, various cases of espionage in the guise of journalists, businessmen, and diplomats have surfaced. It's well-known that China has been increasingly found to spy on foreign lands.
In the case of Nepal, the Chinese intention via this tactic is to destabilize its relations with neighboring countries, mainly India. Recent data from Nepalese Police Headquarters reveal that over the past year, Chinese nationals topped the list of foreign nationals arrested in Nepal for crimes after India.
In 2022, the then Nepalese government report that showed Chinese interference in Nepalese territory, the first official claim by Kathmandu, was leaked. The Chinese encroachment on Nepal's Humla district where Beijing has been accused of constructing a series of buildings and a border.
China attempted to construct a road and a canal on the Nepalese side of the wall. Beijing's BRI projects in Nepal have created discontent amongst everyday Nepalese citizens.
Besides border encroachment and cross-border criminal activities, Nepal must also deal with cross-border transit issues with China. The two international border openings with China are the Kerung-Rauwagadhi border and the Tatapani-Zhangmu (also known as Khasa).
Historically, the Tatapani border has been the primary land trade route between China and Nepal since 1967. Before the 2015 earthquake in Nepal, the Tatapani border was also the most feasible border Nepal shared with China regarding transportation costs and its closer proximity to Kathmandu, just 115 km away.
This border closed in 2015 was partially re-opened in 2019 following the construction of a dry port. The other border, Kerung-Rauwagadhi, about 175 km from Kathmandu, was recognized as an official China-Nepal border in 1961.
Its customs report points out that another point on the border, approximately 190 km from Kathmandu, has been used as the alternative way for Nepali traders to import Chinese goods since the complete stop of the Tatopani border in 2015.
However, with the pandemic and Beijing's adoption of a strict Zero-Covid policy, these borders were closed, leading to Nepal's economic burden. While the Kerung border was re-opened for two-way trade in December 2022, it failed to bring significant improvement to Nepali traders, for although Chinese imported goods have been entering Nepal regularly, exports from Nepal are only allowed to pass on a fortnightly basis, making it essentially a trade embargo.
The Tatopani border, which was re-opened in May this year, brought no improvement in freight movement for Nepali traders, for no exports from Nepal were seen from this border, a stark contrast to the pre-2015 situation when Nepal exports to China were booming.
Many experts believe that this failure in economic diplomacy has paved the way for Kathmandu's high trade deficit with Beijing. Beijing's upper hand in allowing the number of goods carriers from Kathmandu to cross the border further contributed to trade problems and Kathmandu's months-long negotiations with Beijing.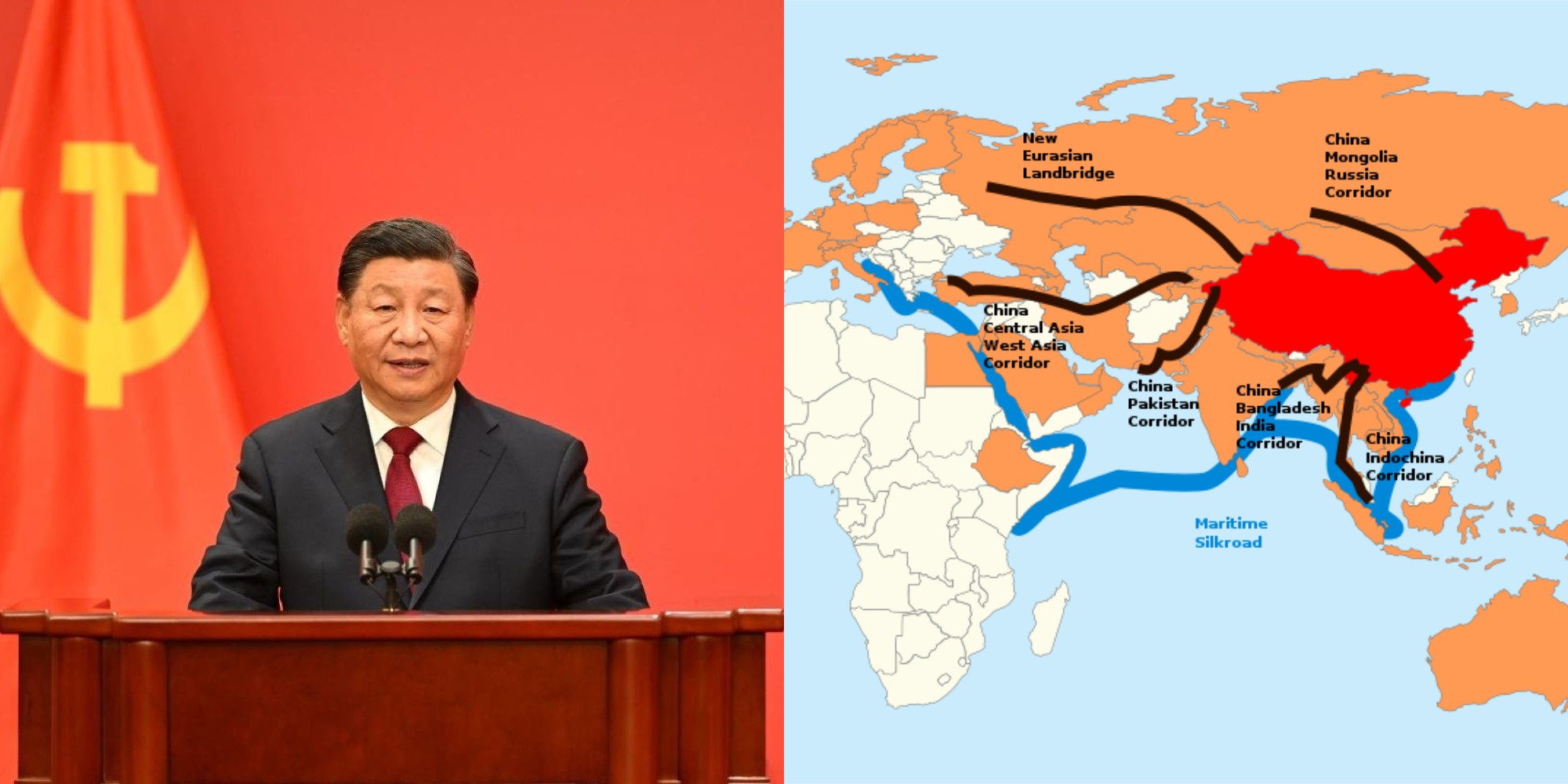 Prachanda's Gamble Hasn't Yielded Results
BRI was one of the top agendas of Prachanda's much anticipated recent Beijing trip. Prachanda, in a seminar conducted on the occasion of marking the 10th anniversary of the BRI, even reiterated that BRI implementation should be given priority.
However, the 40-point press note released following Prachanda's conclusion of the eight-day official visit to Beijing does not mention the BRI. Instead, it resulted in the signing of 12 agreements between Nepal and China, seven being MoUs to enhance bilateral cooperation in areas such as trade, investment, inter-country road connectivity, and information technology.
No agreements were signed under the BRI framework. The joint statement released during his Beijing visit "expressed their commitment to accelerate the consultations to finalize the text on the BRI Implementation Plan at an early date." However, the lack of document finalization concerning BRI implementation, six years after being a signatory, reflects BRI's failure in Nepal.
Financing of BRI projects, considering the debt trap situation witnessed in Sri Lanka and the growing trade deficit with China, continues to be a significant concern for Nepal. At the same time, Nepal's engagement with the United States through the Millennium Challenge Corporation (MCC) compact in 2022 is a concern for China.
This move may be seen as diversifying Nepal's international partnerships, potentially reducing its dependence on China. Moreover, Nepal's reluctance to take loans and preference for grants under BRI reflects its caution of falling into a Chinese debt trap under the garb of BRI. It can, therefore, be discerned that Prachanda's visit has not yielded effective results, especially for China.
Nepal, however, is persistent concerning implementing BRI as envisaged and projected by them. The visit of Chinese delegations, including the Deputy PM, to Beijing, witnessed last month was intended to involve a diplomatic interaction concerning Nepal's role in the BRI and its implementation plans.
The complexity of BRI and its effect on bilateral relations would, therefore, remain challenging. Alongside, the abrupt replacement and disappearance of high-level ministers and highest rankers of the CCP members in China is another cause of concern for Kathmandu, for it reveals the outright implementation of Xi Jinping's policies, both in domestic as well as international arena, and the unpredictability that comes along if his loyalty is perceived to be in question.
Kathmandu has to grapple with this unpredictability, too, which might hinder Nepal-China relations if ministers are replaced, as we have seen recently. While there is room for improvement, these obstacles seem more complicated for Kathmandu.
NC Bipindra is a 30-year veteran in journalism specializing in strategic affairs, geopolitics, aerospace, defense, and diplomacy. He has written extensively for the Times of India, New Indian Express, Press Trust of India, and Bloomberg News. He can be reached ncbipindra (at) gmail.com