The US Missile Defense Agency (MDA) has successfully test-launched a ground-based interceptor (GBI) designed for protection against long-range intercontinental ballistic missile threats, Boeing has announced.
"The test included launching a Ground-Based Interceptor (GBI) into space with a three-stage booster in two-stage mode, allowing the GBI to release the kill vehicle earlier in flight, providing an earlier opportunity to intercept and defeat a missile threat," Boeing said on Sunday.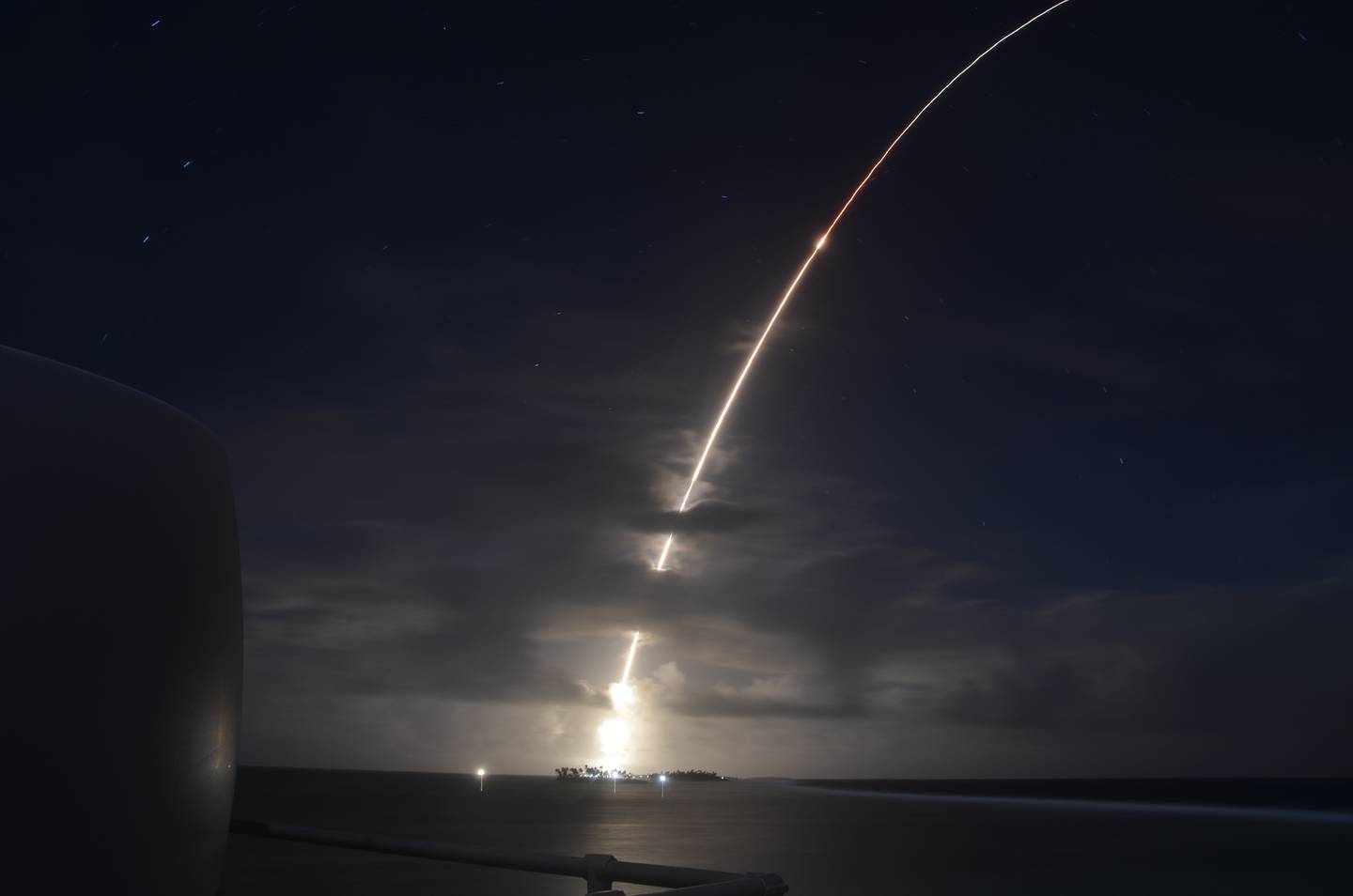 The new GBI, launched from the Vandenberg Space Force Base in California, is designed to give operators the real-time choice between a two-stage or three-stage interceptor, depending on the threat's location and speed.
The new achievement will allow the GBIs, which will be used as part of the Ground-based Midcourse Defense (GMD) system, to be modernized as part of the MDA's Service Life Extension Program, Boeing specified.
"The system worked exactly as it was designed to do, and the results of this test provide evidence of the greatly increased battlespace the selectable booster brings to the Warfighter," MDA Director Vice Adm. Jon Hill said in the statement.
"The Ground-Based Midcourse Defense system is vitally important to the defense of our homeland, and this test demonstrates that we continue to provide enhanced capabilities for our existing Ground-Based Interceptor fleet while we rapidly design and deliver the leap-ahead technology of the Next Generation Interceptor," he added.
The agency is working on upgrading and performing a Service Life Extension Program (SLEP) for its GMD system as it races toward replacing over 40 GBIs in the ground at Fort Greely, Alaska, with the Next-Generation Interceptor no later than 2028.
The new booster capability is expected to be integrated with the current GBI fleet over the next couple of years as part of the ongoing GMD SLEP efforts. The company has been the prime contractor for the GMD system since 1998.