The United States Air Force (USAF) is struggling to keep its pilots from leaving and has offered an annual bonus of US$50,000 for those who choose to stay in service. 
According to the Air Force Times, the option can be availed by those choosing to renew their 10-year contracts earlier and not wait until the last moment of its expiry, lending predictability to the service's workforce. 
Facing heightened military tensions with Russia and China, many intertwined factors have been causing American military aviators to look for greener pastures. 
However, the lucrative alternative careers might involve performing the very same military roles after either being contracted by the US government or, bizarrely enough, adversary nations like China.
Since last year, retired American, British, and German fighter pilots have been found working with the Chinese air force and Navy, lending their expertise to enhance their training programs. 
Big Money For Longer Service
Active duty pilots of manned aircraft who re-sign with the Air Force during the eighth or ninth year of their initial 10-year contract are eligible for the program.
The deal also applies to drone pilots, combat systems operators, and air battle managers whose initial service contracts expire in 2023. While pilots must serve for ten years following undergraduate training, air battle managers and combat systems officers have an initial six-year contract. 
Airmen could see a windfall of $45,000 to $600,000 in bonus pay throughout their new commitment. Some can earn lump-sum payments of $100,000 or $200,000 upfront, depending on their job and how long they remain in the service.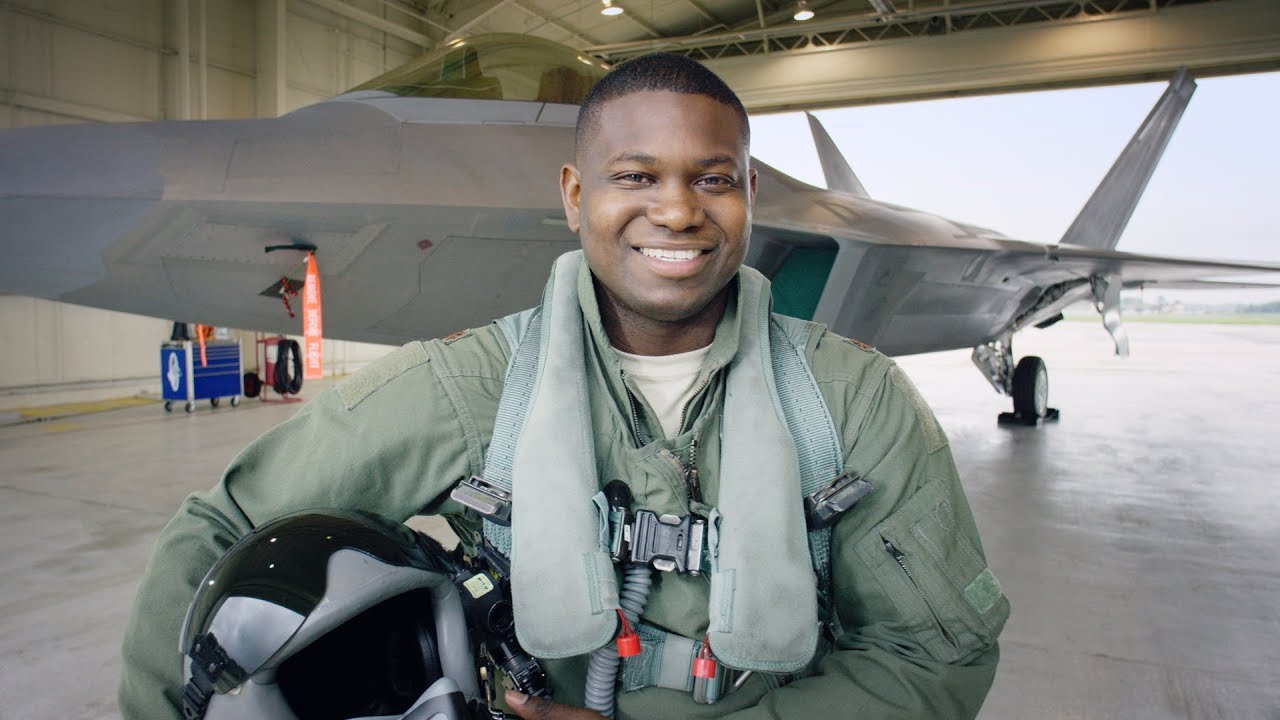 As of March this year, the USAF is 1,907 pilots short of a requirement of 21,000 aviators, another Air Force Times report said. This is nearly 260 more open slots than in late-2021. 
Retired Western Pilots Caught Working For China
Recently, the German publication Der Spiegel found that former German air force officers have been instructing Chinese pilots for years through companies in Seychelles. German Defense Minister Boris Pistorius later promised a thorough probe.
The report features former Eurofighter Typhoon pilot Alexander H., who Chinese agencies allegedly poached. German security authorities conclude it is highly likely that the pilots helped design attack tactics for a Taiwan scenario and even revealed sensitive NATO deployment strategies in Europe. 
Last year, a former US Marine pilot Daniel Duggan was arrested in Australia for violating the US arms control law by training Chinese military pilots to land on aircraft carriers, a critical capability that would come in handy for PLA Air Force while conducting crucial ops on the seas, possibly against Taiwan or the US and its regional allies.
An indictment unsealed by a US court revealed late last year that "Duggan provided military training to PRC (People's Republic of China) pilots" through a South African flight school on three occasions between 2010 and 2012.
It mentioned unnamed co-conspirators, including a Chinese national who obtained military intelligence for the Chinese military, two South African and British executives of "a test flying academy based in South Africa with a presence in the PRC," and one South African who was a test pilot.
In October 2022, Australian police temporarily detained Duggan in the small town of Orange at the US government's request.
However, he remains in custody in Lithgow Correctional Centre in NSW pending extradition to the US on charges of conspiracy, arms trafficking, and money laundering.
Around the same time, in October 2022, the British Ministry of Defense (MoD) found former military pilots purportedly being lured to China by offering large sums of money to pass on their expertise to the Chinese military. Over 30 former British pilots allegedly imparted training to Chinese aviators.
At the time, the UK Intelligence Department issued alerts to former military pilots, warning them against working for the Chinese military. Moreover, they also stated that attempts to headhunt pilots had gotten underway and had been ramped up in light of these reports.
"It is a lucrative package that is being offered to people," said one Western official, adding that "money is a strong motivator." Some of the packages are thought to be as much as £237,911 ($270,000).
Similar to the recent accusations made by Germany, the British media reports stated that the former UK pilots were likely being employed to learn more about how Western aircraft and pilots function, the knowledge that could be essential in the event of a confrontation, such as one over Taiwan.
After crossing the US and the UK, these whirlwinds swept France too. A French daily, Le Figaro, claimed that Beijing had been actively seeking skilled French instructors for aircraft carrier landings. The media outlet cited a former Super Étendard pilot who served on the French aircraft carrier Charles de Gaulle.
US Private Militaries & Contractors
Thus, the USAF's effort to stem the drain from its ranks can be considered a remote result of even soldiering becoming a lucrative business in this renewed era of conventional wars – apart from arms manufacturing. 
Moreover, America's military, security services, and political and bureaucratic class are closely linked to its Military Industrial Complex (MIC). Former officials sit on the boards of major defense companies after retirement, while political officials like Secretaries of State, Defense & National Security Advisors switch between their roles in administration and arms firms. This is famously called the 'revolving door' practice. 
With several American private military companies staffed by US veterans having trained Ukrainian soldiers before the war – besides the hundreds of volunteers that have been killed – it is not inconceivable that retired pilots won't take up lucrative assignments flying combat missions there. 
This could be especially for piloting the F-16 fighters expected to reach Ukraine over the next year, where the difficulty in rapidly making the country's combat aviators, technicians, and ground crew fully proficient with the jet has been widely reported. 
Thus, observers have speculated that retired pilots from the US and European nations could pilot a significant number of Ukrainian F-16s. These could be hired directly by Kyiv or contracted by the Department of Defense. 
The DoD hires private militaries (particularly air forces) as a cost-saving measure to undertake training programs for USAF staff. There is no reason why it will also not ask it to undertake core military missions. 
Private Air Forces That Might Fly F-16s In Ukraine
A January 2023 report in Kyiv Post identified seven US companies – Ravn (formerly Air USA), Airborne Tactical Advantage Company (ATAC), Blue Air Training, Coastal Defense, Draven International, Tactical Air Support, and Top Aces – to which the USAF outsources its aggressor training squadrons. 
While perhaps unprecedented, it's possible the US government could approve a lease of sorts to Ukraine, providing a full-up combat air ability, including aircraft, aircrew, maintainers, and other support functions.
Part of the military-industrial complex (MIC), they possess substantial air power beyond mere training. Some are already contemplating if (and how) they could meet Ukraine's requirement for air power.
In other words, the peculiar nature of the US' privatized MIC and its symbiotic links with its armed forces in a roundabout manner has caused a manpower drain among its pilots.