In a major development, an F-35 aircraft belonging to the 461st Flight Test Squadron has successfully completed a flight using a complement of software applications originally developed for the F-22 Raptor. 
This demonstration marks a significant milestone as it showcases, for the first time ever, the compatibility of tactical software applications between these two advanced stealth fighters.
After the successful test, software developers at Hill Air Force Base quickly updated the applications, which were again tested by the 461st Flight Test Squadron at Edwards Air Force Base, all within 24 hours, according to the USAF. 
The successful F-35 flights have showcased the major achievements of an innovation project spearheaded by a team comprising Edwards test pilots, software developers from the 309th Software Engineering Group, and the Air Combat Command Federal Laboratory. 
The US Air Force mentioned that the project had accomplished three notable advancements regarded as "game-changers" for the future of the stealth fighter fleet and possibly for all aircraft within the Department of Defense (DOD). 
These innovations have the potential to utilize identical software across various military aircraft, the ability to acquire software from a wide range of suppliers, including industry leaders and government labs, and the impressive capacity to update the software within a single day, surpassing previous speeds by 30-60 times. 
The combined impact of these improvements is expected to provide the stealth fighter fleet with cutting-edge technology while significantly reducing both time and cost, as per the project team members.
According to the project team members, the combined impact of these improvements is expected to provide the stealth fighter fleet with cutting-edge technology while significantly reducing both time and cost.
The US Air Force has long been exploring the concept of portable third-party software for fifth-generation fighters. In October 2021, "Project FoX (Fighter Optimization Experiment)" emerged as a finalist in the Air Force's annual Spark Tank competition. 
As a part of this initiative, last year, a US Air Force team successfully tested third-party software on the existing hardware of the F-22 fighter aircraft. The project strived to establish a Pentagon "App Store," where developers could create software compatible with various platforms. 
Operators could then download and utilize these apps on a commercial off-the-shelf tablet, ensuring data security while integrated with the aircraft.
How Will It Transform The Fighter Fleet
Traditionally, military aircraft depended solely on manufacturers for software upgrades or modifications, lacking the flexibility to integrate software from external vendors. 
Furthermore, the intricate nature of stealth aircraft software mandated a time-consuming process for software changes, resulting in infrequent updates regardless of operational needs. 
Each aircraft necessitated a distinct development and testing process, leading to increased costs and implementation delays. To change this situation, the team forged partnerships to establish a government-owned and -controlled "app store" dedicated to these fighters. 
This involved merging government-owned software architecture with advanced onboard processing capabilities and creating a designated space for new tactical software. 
Currently, the team is actively populating this space with cutting-edge capabilities essential for maintaining air superiority.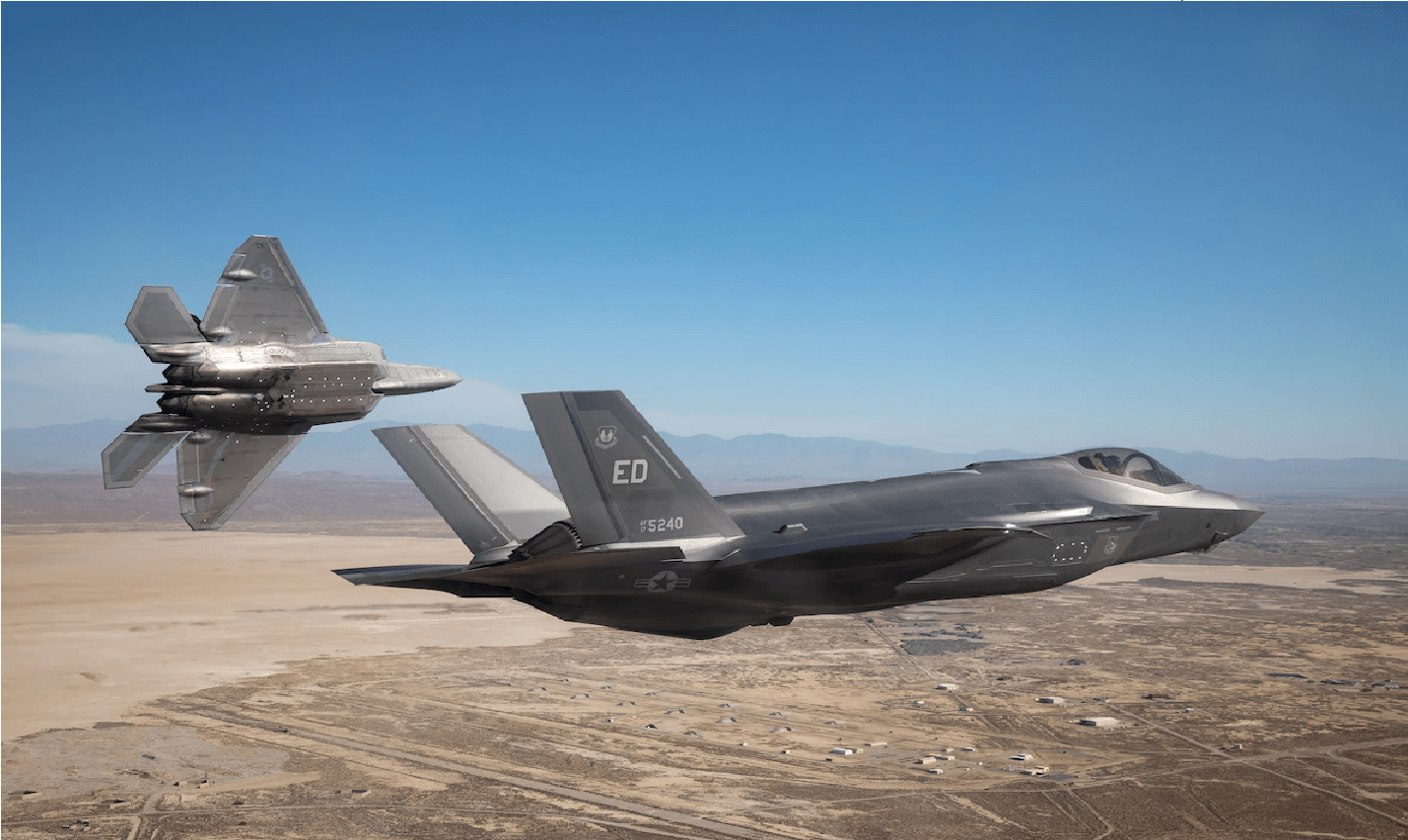 According to Lt. Col. Raven LeClair, project co-founder, and F-35 test pilot, the ability to use standardized software across both the F-35 and F-22 aircraft will dramatically shift how capabilities are deployed to the front lines. 
The team involved in the project is expecting to gain significant efficiency by developing a capability once and deploying it across all fifth-generation fighters instead of individually defining, purchasing, testing, and fielding software for each aircraft, 
This approach is expected to save hundreds of millions of dollars in development costs and years of development time. Furthermore, the service also highlighted the advantages of gaining access to a broader range of software providers. 
Maj. Allen Black, project co-founder and F-22 test pilot said, "There has been a lot of attention on how the military can harness the best contributions from government, industry, and academia to maintain its edge, but there have historically been sizable barriers to entry into the defense market."
Specifically, aircraft software development and integration were exclusively handled by the aircraft manufacturer.
While acknowledging the excellent products delivered by manufacturers, Maj. Black emphasized the transformative potential of augmenting the baseline capabilities with contributions from software leaders in areas such as AI/autonomy and cybersecurity. 
Nonetheless, the success of this initiative hinges on ensuring that the software is deployed promptly to maximize its potential impact in military operations.