Months after the US initiated a case for extradition of former US Marine Corps pilot Daniel Duggan for illegally training Chinese aviators, the state is yet to bring him home as the pilot and his attorney continue to fight the case, which they blame on the US-Chinese rivalry.
The Sydney extradition hearing for the former American military pilot scheduled on July 25 was postponed while officials looked into an Australian spy agency's role in his detention. He is accused of illegally training Chinese aviators, among other US accusations.
Boston-born, 54-year-old Dan Duggan has been battling extradition to the United States since Australian police detained him in October near his house in Orange, New South Wales.
The former US Marine Corps major and flight instructor insists he did nothing wrong and is the innocent victim of a worsening conflict between Washington and Beijing.
In a telephone call, Duggan told the Australian Broadcasting Corp., "This is a signal, signal sending. It has nothing to do with me personally." In an interview held on July 24, he added, "It's more to do with the signal that they want to send in a geopolitical sense."
His solicitors successfully postponed the extradition hearing in Sydney's Downing Center Local Court while they awaited the outcome of their claim that Duggan, who is now an Australian citizen, was unlawfully brought from China to Australia in 2022 for his arrest.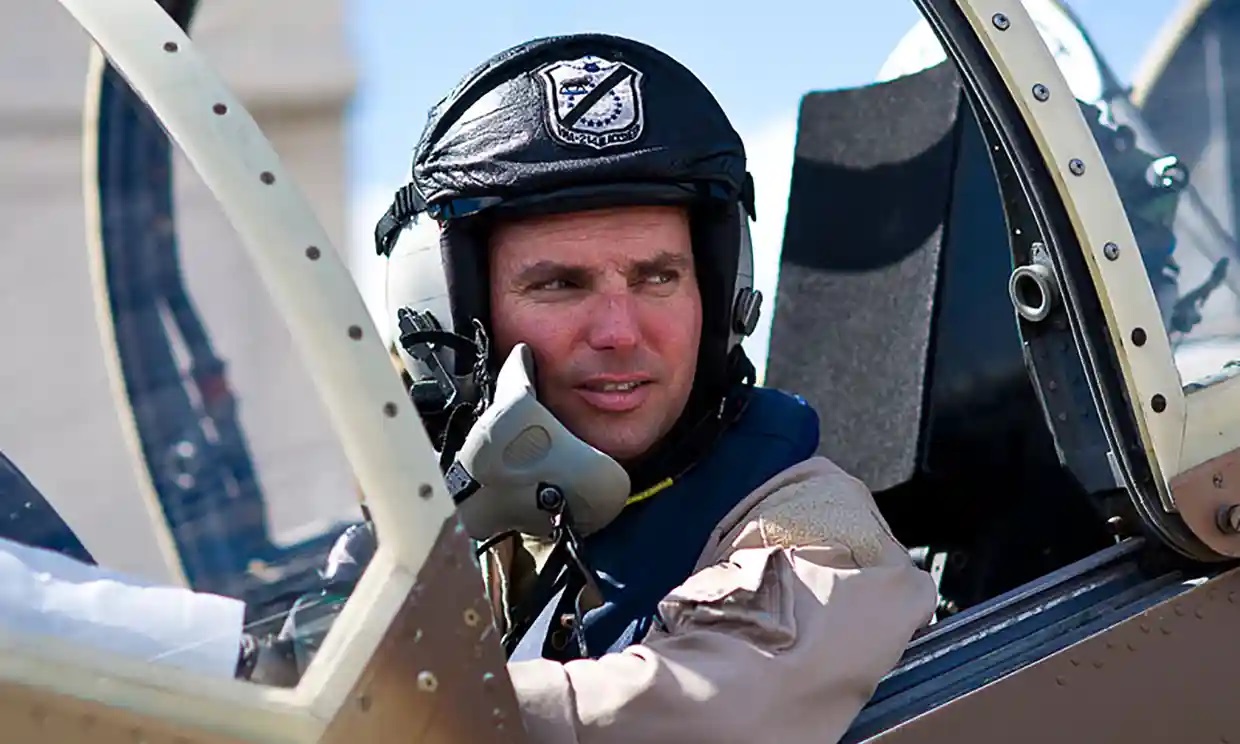 Inspector General for Security and Intelligence Christopher Jessup, who oversees Australia's six spy agencies, revealed in March that he was looking into Duggan's claim that Australian Security Intelligence Organization (ASIO) was involved in a plot by the United States to extradite him.
While the US issued an arrest warrant against Duggan at the time when it was first revealed in October 2022 that he had illegally trained Chinese aviators to land on aircraft carriers, the US filed the case for extradition later under the terms of Australia's extradition agreement with the US. The agreement permits the extradition of Australian citizens.
Duggan acquired an ASIO security clearance for an aviation license and returned from China to work in Australia. A few days after his arrival, the ASIO clearance was revoked, according to his attorneys, making the job opportunity an illegal inducement to travel to a country that is a US extradition partner.
According to the attorneys defending Duggan, Jessup's investigation and findings will give them a reason to contest his extradition and request that he be released from custody on bail before the extradition issue is settled.
How Did Duggan Get Here?
According to a LinkedIn profile that matches his qualifications, Duggan did serve with the Marines for more than ten years, from 1989 to 2002, rising to the rank of Major.
Duggan is thought to have been a Marine Corps exchange pilot with the Spanish Navy and flew the AV-8B Harrier II "jump jet" at that time.
After leaving the US military, Duggan founded Top Gun Australia, an aviation company in Tasmania. Then, in 2014, he sold the business and moved to Beijing.
According to Australia's corporate registry, top Gun Australia was established in 2012 and deregistered in 2017. However, more details regarding Duggan's professional background were available on the company's website, which was still active at the time of publication.
He is described as a highly-skilled fighter pilot who skillfully piloted Harrier Jump Jets off aircraft carriers worldwide. "He was a senior weapons and tactical instructor and was hand-picked to be the US Marine Corps' Exchange Pilot to the Spanish Navy, where he taught tactics and strategy for nearly three years," the website noted.
His company employed ex-pilots from the Australian, British, and German aviation forces to give tours and flight training. Additionally, one Tasmanian lifestyle website featured their work.
In the same week that Duggan was arrested, Britain issued an intelligence warning regarding several former pilots who had been engaged to educate Chinese air force cadets.
Later, British, French, and German pilots were also found to be training Chinese aviators after retiring from active service in their own countries.
Chinese authorities have been attempting to recruit former decision-makers with privileged knowledge for years. According to reports and allegations made by politicians, Beijing regularly extends honors, conference invites, and lucrative consulting contracts to former decision-makers or military officers in Western countries to collect data on military utility.
Even though the former pilots have all pleaded not guilty, claiming that they had not violated any laws about national security, the Western governments have vowed to implement stronger limits on those who had previously served in the military to prevent Beijing from paying for Western tactical expertise.
Duggan argues that the prosecution is political and that the crime he is accused of does not exist under Australian law. The Australian government is reexamining these laws to ensure former military personnel cannot sell their skills to the Chinese military.
Duggan maintains the Chinese pilots he trained while he was contracted by the flying school Test Flying Academy of South Africa in 2011 and 2012 — the period covered by the charges — were civilians, and nothing he taught was classified. In February, his wife, Saffrine Duggan, alleged that the pilot was being held in inhumane conditions.
Around the time Duggan was accused of "consorting with the enemy," his attorney, Bernard Collaery, claimed that the Australian and Chinese warships were conducting joint training exercises. The case against the extradition rests on the argument that it is based on the increasing US-Chinese tensions.
Contact the author at sakshi.tiwari9555 (at) gmail.com