Inexorably, aerial warfare in Ukraine is escalating to a level where a NATO-Russia conflict appears inevitable. The dueling adversaries crossed two red lines in the past week, likely resulting in dangerous escalation. 
On July 19, 2023, Ukraine crossed a red line when for the first time, it struck Crimea with the long-range UK-supplied Storm Shadow cruise missile.
In retaliation, on July 24, 2023, Russia crossed a red line when it struck Ukraine's Reni port on the Danube, close to Romania, a NATO state.
Storm Shadow Strikes
On July 19, Ukraine struck an ammunition depot south of the airfield in East Crimea. According to the Russian military channel Rybar, the strike was Ukraine's first use of a Storm Shadow missile against Crimea.
The UK transferred the first lot of the 250-km range Storm Shadow cruise missiles in May 2023 to provide long-range strike capability to Kyiv's forces in support of their planned spring offensive.
Since then, Ukraine has extensively used the missile against Russian targets in Ukrainian territory now under Russian control, but never to strike Crimea.
Russia considers Crimea an integral part of Russia, not a Ukrainian region that subsequently voted to switch allegiance to Russia.
(In 1954, Soviet leader Nikita Krushchev arbitrarily handed Crimea to Ukraine. Both Ukraine and Russia were then member states of the Soviet Union. In 2014, following a referendum that elicited 83% voter turnout, 97% of the Crimean voters opted to rejoin Russia.)
Even after acquiring the Storm Shadow missiles, Ukraine used home-built air and maritime drones only to strike targets in Crimea.
Video footage of the July 19 attack does not conform to an aerial drone strike. The destructive impact was more powerful than that of a slow-moving drone. The impact was characteristic of a high-speed missile strike.
Ukraine does have two missiles with the range to reach Crimea that could have generated a similar destructive impact – the indigenously developed Grom-2 ballistic missiles and the interceptor missile of the S-200 long-range AD system, which Ukraine has tweaked to strike land targets flying a ballistic trajectory. However, both the missiles are notoriously inaccurate. The Grom-2, a newly developed missile, was likely pulled out of service by Ukraine two months ago because of its unreliability.
Following the initial attack, Ukraine struck Crimea with Storm Shadow missiles on three more occasions. However, none of the Storm Shadow attacks have been officially acknowledged by the RuMoD.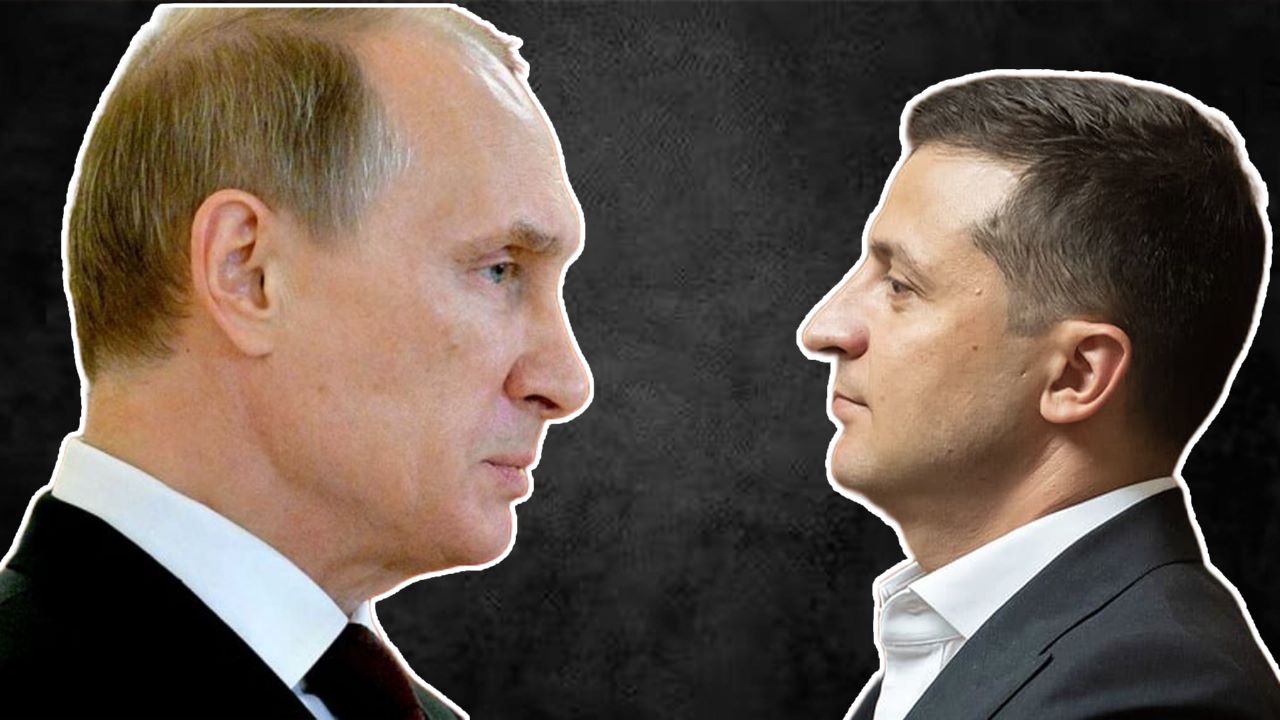 On July 22, 2023, Ukraine struck Crimea for the second time with a Storm Shadow missile. Two Ukrainian Su-24 fighter bomber aircraft reportedly fired two Storm Shadow cruise missiles at the Oktyabrskoye village in the Krasnogvardeisky district of the Crimean peninsula.
An oil storage facility and an ammunition depot of the Black Sea Fleet were hit: a large fire broke out, and residents heard sounds of secondary detonation.
The RuMoD, in its report for July 22, stated that Russian forces had downed one Storm Shadow cruise missile without specifying the area of the interception.
On the morning of July 24, according to Rybar, Ukraine hit an ammunition depot and a repair base in Crimea with Storm Shadow cruise missiles. Other Russian military channels report that the target was not an ammunition depot but a temporary open area with a day's supply of ammunition.
The RuMoD statement covering the day's events stated that during the night of July 24, Ukraine attacked facilities on the territory of the Crimean peninsula with seventeen unmanned aerial vehicles. Russian Air Defense forces foiled the attempt.
It is confirmed that Ukraine has hit Novostepne vehicle park in Crimea with a Storm shadow cruise missile on Monday. Russian forces fighting in southern Ukraine send their damaged vehicles for repair to Novostepne vehicle park. There's hundreds of russian vehicles parked there.… pic.twitter.com/XgDxScDMu7

— Ukraine Footage & News (@Kevin88_H) July 26, 2023
During the early morning hours of July 25, according to Rybar, Ukrainian Su-24M bombers struck Crimea with three Storm Shadow cruise missiles.
The target was an assembly point for damaged vehicles in the Kremnevka area north of Simferopol. Three pieces of equipment received damage from cruise missiles.
Russian Attack On NATO Doorsteps
The Russian strike on the infrastructure of Ukrainian ports on the Danube was primarily intended to ensure that Ukraine is unable to continue exporting its grain following Russia's withdrawal on July 17 from a UN-brokered sea corridor agreement that allowed for the safe shipment of Ukrainian grain. Ukraine's grain trade has pivoted on the Danube channel.
The strike reportedly blocked at least 50 cargo ships anchored in the Danube River between Ukraine and Romania, with most of them waiting for the ports of Reni and Izmail in the Odesa region to reopen for grain shipments.
This is reportedly a video of the #Russia|n strike on the port in #Reni, #Odesa region, south #Ukraine. Reni is located just across the Danube river from #Romania, a @NATO member state:pic.twitter.com/eYPd999C6S

— Alex Kokcharov (@AlexKokcharov) July 24, 2023
The strike was also retaliation against NATO crossing a red line with Storm Shadow attacks on Crimea. It carried a strong military message – Russia will not exercise unilateral restraint to avoid a direct confrontation between NATO and Russia.
Ukraine has many other vulnerable points that Russia has not struck because of its proximity to NATO borders, so more such attacks could follow.
The significance of the Russian message can be better appreciated if you factor in the possibility that some NATO cargo ships may have been damaged during the Russian raid.
Understanding Russian Inability To Intercept Storm Shadows Striking Crimea
Many Russian military channels on Telegram are critical of the inability of Russian AD forces to shoot down a single Storm Shadow missile attacking Crimea. (As mentioned earlier in the narrative, it's possible that Russia did shoot down one Storm Shadow.)
The inability may have to do more with the facts of warfighting than the ineptitude of Russian forces.
Reports on the Storm Shadow attacks suggest that Ukraine launches three missiles in a salvo from great distances, leveraging the full range of the missile. The Storm Shadow strikes are being coordinated with drone strikes stretching the capabilities of the multi-layered AD cover over Crimea.
If three Storm Shadows are launched from three different directions, and their approach to Crimea is coordinated with the approach of kamikaze drone swarms, Russian air defenses would inevitably be stretched.
Crimea has several targets of great geographical expanse and strategic value that Russia needs to protect to maintain its credibility as a great military power. These include Kerch Bridge, Sevastopol Naval Base, and Saky Air Base. Successful Storm Shadow Strikes on these targets would be more deleterious to Russian prestige than Russian military capability.
Sevastopol Naval Base is the main base of the Black Sea Fleet, with an estimated 15,000 personnel stationed. The Saky Air Base, located on the western side of Crimea, is home to the Russian Navy's 43rd Independent Naval Attack Aviation Regiment, which flies 12 Su-30SMs, 6 Su-24Ms, and 6 Su-24MRs.
Protection of these targets is likely prioritized over other targets in Crimea. Like any other great power of the world, Russia simply doesn't have the resources to protect all the possible targets on its territory.
The missiles targeting Crimea can better evade detection by flying over the sea as they approach their targets. When over calm waters, such missiles can fly as low as 50 ft, literally skimming the sea surface. The combination of low radar horizon and clutter due to sea waves shortens radar detection range to an extent where continuous tracking of the low radar signature Storm Shadow missile is near impossible. If Russia had more AWACS systems on patrol, defending Crimea from Storm Shadows wouldn't be as challenging as it is now. Alas! It doesn't!
The Ukrainian advantage is further amplified by the presence of US/NATO airborne ISR assets, which can fly near the Crimean peninsula at great altitudes. These assets can ensure that the Storm Shadows do not come within the radar detection range of Russian warships. Also, they can better monitor the status of Russian AD systems and thereby exploit any gaps arising from TBDs (Technical Breakdowns) of the AD systems.
Conclusion
The physics behind the success of Ukrainian Storm Shadow attacks suggests that the success will endure. At least as long as Russia cannot deploy enough AWACS, which could take decades.
Russia could reduce the success rate of the Storm Shadows by deploying more smaller warships with AD systems in the Black Sea, provided it is in a position to do so.
Based on the success of the Ukrainian attacks, it is likely that their frequency will increase. With the attacks, Ukraine is ostensibly trying to destroy important rear facilities and raise the morale of the soldiers before sending them to storm Russian positions. But the real Ukrainian intent might be to involve NATO in the conflict through a Russian escalation.
Let Me Elaborate:
Russia will likely persist with its retaliatory attacks on targets close to NATO borders because of the need to sever logistics supply lines from NATO at the point of their entry into Ukraine.
Also, if Russia does not retaliate, it's just a matter of time before Ukraine starts hitting Crimea with ATACMS first and then F-16s. Eventually, Ukraine could start hitting targets in the Russian mainland beyond Crimea, using NATO equipment and NATO-trained mercenaries.
If Russia persists with attacks near NATO borders, it's just a matter of time before a Russian drone or missile enters NATO airspace.
If NATO condones Ukrainian Storm Shadow attacks on Crimea simply to force more Russian compromises to negotiate a peace agreement, it's a dangerous game.
Vijainder K Thakur is a retired IAF Jaguar pilot. He is also an author, software architect, entrepreneur, and military analyst. VIEWS PERSONAL
Follow the author @vkthakur