After several rounds of military talks between India and China, the disengagement process has been excruciatingly slow. According to the former military commander, Lt Gen H.S. Panag's assessment of the People's Liberation Army (PLA) doctrine, India-China war, high in the Himalayas, would be very different from 1962 war.  
Russian Fifth-Generation Su-57 Jets Ready To Challenge US' F-35s, F-22s By End Of 2020
Lt Gen H.S. Panag PVSM AVSM (R) has served in the Indian Army for 40 years and was the General-Officer-Commander-in-Chief (GOC) in C Northern Command and Central Command. 
"The PLA will neutralise the 'predominance of the defence' in high altitude terrain by not getting involved in "close infantry combat" over unfavourable terrain. If at all it chooses to use force, its pattern of attack will be driven by high-end technology with the overwhelming use of Precision Guided Munitions (PGM), cyber and electronic warfare" he wrote. "The much romanticised 'blood and guts' close combat is a relic of the last century," he added.
Indian and Chinese troops clashed on the Line of Actual Control (LAC) in June which resulted in 20 Indian casualties and an unconfirmed number on the Chinese side. Although the disengagement talks are underway between the top military officials of both sides, there is an ongoing buildup on the LAC.
According to reports, the Chinese People Liberation Army (PLA) has deployed close to 50,000 troops in Aksai Chin. India has also mirrored this by deploying a squadron (12) T-90 missile-firing tanks, armoured personnel carriers (APCs) and a full troop brigade (4,000 men).
Panag explained that since the Gulf war in 1990, the PLA has adopted and adapted to this Revolution in Military Affairs (RMA). The PLA now has used comprehensive tri-services integration in the form of theatre commands controlled by a joint headquarters in Beijing in February 2016. It comes close to the US in terms of developing and using high-end military technology in all six domains.
The high altitude Himalayan terrain lacks vegetation which makes it perfect for satellite and drones to accurately plot details of the enemy's weapons, headquarters and other details.
As reported earlier by EurAsian Times, China is one of the biggest manufacturer and exporters of UAVs. People's Liberation Army (PLA) widely used UAV, the GJ-2 strike model is an 11-metre long MALE with a payload of 480kg. It can carry up to 12 missiles or bombs, has a top speed of 380km/h, a cruising speed of 200km/h and a service ceiling of 9,000 metres.
It is unclear how many of these models the PLA possesses but it recently sold 48 of them to Pakistan under the export brand name, Wing Loong II. There are reports that PLA has deployed another drone CH-4 which underwent tests in the Tibetan plateau region in 2018, and the BZK-005C – specifically modified for use at high altitudes.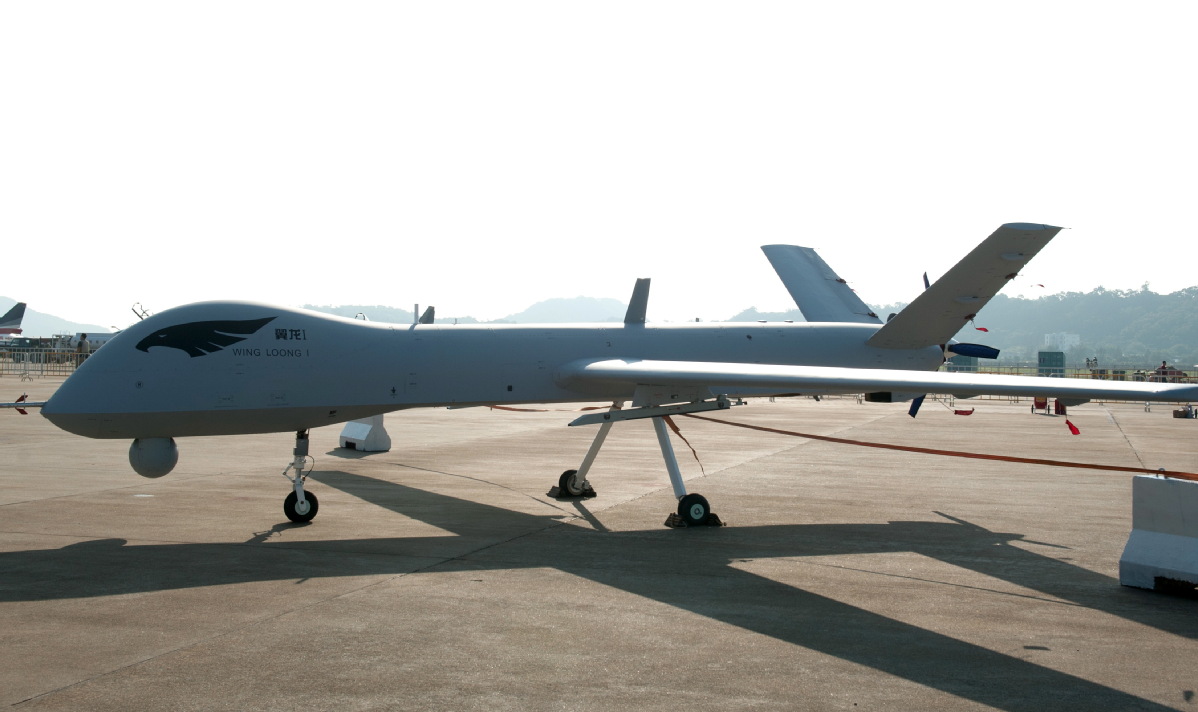 "Traditional close combat is a passé. What the attacking troops did in the bygone era in close combat was to locate and kill the enemy and destroy its defences as the same could not be done by the available surveillance/reconnaissance means and weapon systems of the past. Modern military technology has revolutionised the method of attack and the PLA has it in abundance," asserted Panag.
Panag concluded by saying that depending on the military aim and level of operations, a PGM based air and missile campaign may be used before a ground attack along with cyber and electronic countermeasures to neutralise the command and control systems of formations/units and weapon systems.
"Alternatively, the scale of the operations may be restricted in terms of space. The area to be captured will be subjected to a similar attack of much higher intensity," he wrote. "Weather and climate have little or no effect on such an attack. Hence, the same can be undertaken even during the winters when operations in high altitude get restricted."