In continuation of its drone development campaign to have a series of military-purposed unmanned systems before the People's Republic of China (PRC), Taiwan will soon commence production of a speed-boat-like uncrewed surface vessel (USV), following testing.
According to reports from the island, the project has been inspired by Ukraine's use of kamikaze USVs against Russian warships in the Black Sea and naval bases in Crimea. These emerged as a massive irritant in Moscow's military calculus. 
Taiwan's unprecedented domestic defense industrial stir also comes in the wake of the United States (US) allocating a grant of US$80 million to buy American military equipment.
The otherwise insignificant amount, compared to the existing US$14 billion of US defense hardware Taiwan would execute over the next few years, still stands out. This is because the sum comes from the US government's coffers. 
Additionally, it would be the first time the US would be spending its money to send weapons to a country it officially does not recognize. Washington officially follows the 'One China' policy, which recognizes the People's Republic of China (PRC) as the sole representative of all China and that Taiwan is a part of China.
Beijing has, however, of late been accusing Washington of "hollowing out" the 'One China' principle and "reneging" on its 1970s agreements to contain the PRC and discreetly backing "Taiwan independence forces."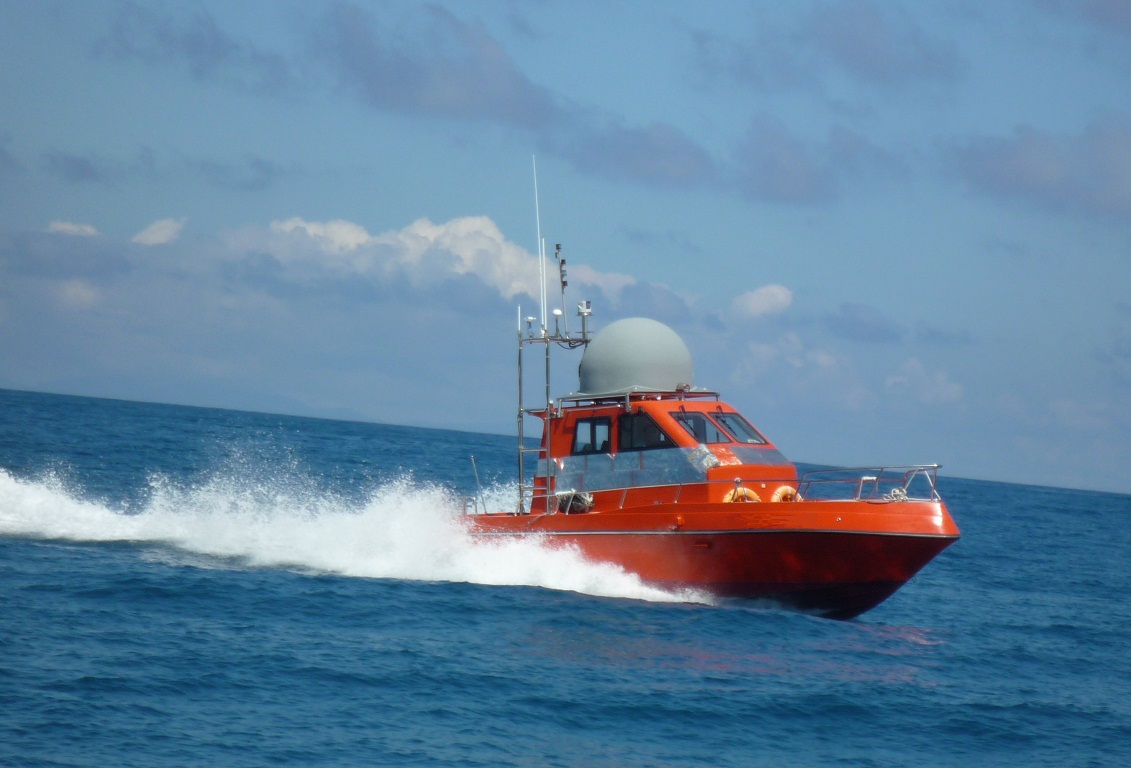 Taiwan's New Drone Boat
According to the Taipei Times, the island could begin mass production of the "uncrewed surface vessel" developed by the National Chung Shan Institute of Science and Technology (NCSIST) around 2026 after it passes "military tests." 
The USV, which "resembles a speed boat," is described by the NCSIST as a "target ship system." It primarily has electronic warfare (EW), electronic intelligence (ELINT), surveillance, reconnaissance, network-centric communication, and targeting data relay technologies. These can be used to simulate targets of radar, sonar, and electronic signatures for Taiwanese military crews to train on.  
The target craft system is an "unmanned maritime vehicle" that also appears to possess semi-autonomous capabilities. It has "functions" like "remote control, preplanned routes, and real-time video transmission," with devices like "radio frequency simulators, radio frequency interference simulation systems, heaters, flame launchers, and radar signal reflectors."
"The system can simulate radio frequency signals, interference signals, thermal radiation signals, and scan cross-sectional areas of maritime targets. Multiple sets of target craft systems and project training courses would be combined in the military training to simulate various scenarios and effectively measure the weapon performance," the institute said. 
It can also perform combat and combat support roles. "The integral radar, weapons, sonar, and other modules in the target craft system can also be expanded to perform near-shore defense, attack, mine detection, submarine detection, and other tasks," the NCSIST website said. 
To counter "China's military threat," NCSIST plans an NT$812 million (US$25.14 million) investment to build two uncrewed attack craft with different sizes and bomb loads. The remote guidance and control distance of the two uncrewed attack craft would be increased from 60 to 70 kilometers.
Taiwan's Drone Blitz 
Under President Tsai Ing-wen, Taiwan launched a massive state-funded drone development program this July to indigenously develop a diverse range of attack, kamikaze, and ISR UAVs. Reuters reported this "drone blitz" of enlisting Taiwanese defense and drone companies to have been "inspired" by Ukraine. 
According to a government planning document reviewed by Reuters, the aim is to build more than 3,200 military drones by mid-2024. "These will include mini-drones that weigh less than two kilograms and larger surveillance craft with a range of 150 kilometers." Another is to avoid relying on the so-called "red supply chain" – components sourced from China.
Before that, on March 14, the NCSIST unveiled five different types of drones. This included the Albatross II UAV, capable of conducting extended surveillance and tracking naval ships over the sea using artificial intelligence.
It can stay in the air continuously for 16 hours and has a maximum range of over 300 kilometers (186 miles). Another new surveillance drone was the portable Cardinal III UAV, capable of taking off and landing vertically and designed to monitor activities along the coastline. An essential combat drone was the Loitering Munition UAV, which a single soldier can operate. It has a warhead and can target individuals or vehicles from the sky. 
US's Unprecedented Funding For Taiwan
A report on BBC said that the US$80 million is under a program called Foreign Military Finance (FMF). It has been used to send around US$4 billion of military aid to Ukraine since Russia attacked in February 2022, besides Afghanistan, Iraq, Israel, and Egypt. "But until now, it has only ever been given to countries or organizations recognized by the United Nations. Taiwan is not," it added. 
While the US has maintained that the FMF does not remotely translate into any implied recognition of Taiwan as an independent country, it follows an old tactic by Washington to "sell just enough weapons so Taiwan could defend itself against possible Chinese attack." "For decades, the US has relied on this so-called strategic ambiguity to do business with China while remaining Taiwan's staunchest ally." 
But the FMF for Taiwan was activated, particularly considering how the "military balance across the Taiwan Strait has tipped dramatically in China's favor…in the last decade." It also felt the obsolete and woefully unprepared nature of Taiwan's military. This ranges from World War 2 and Vietnam War-era tanks, artillery guns, outdated command and control structures, doctrines, and tactics.
The inconsistent military service policy — that was reduced from one year to four months in 2013 and reinstated again — combined with the unserious nature of both the Taiwanese youth and military instructors, also make a deadly combination, the CNN report added.
A EurAsian Times report talked about the overprotected and casual nature of Taiwanese youth, who prefer stable careers and, thereby, stable relations with the PRC, given the profound economic and commercial ties between the two. 
An October 26, 2021, Wall Street Journal (WSJ) report talks about young men deliberately gaining weight by stuffing themselves with McDonald's hamburgers to avoid compulsory military conscription.
The frequent instances of Taiwan's military officers caught spying for China are another instance of how political fissures define Taiwanese society and its relations with the mainland.