Russian drone attacks have nearly stopped, according to the Ministry of Defense of Britain, which suggests that Moscow has likely used up all of its supply of Iranian drones.
In its latest intelligence assessment, the UK's Defense Ministry claimed that no reports of Iranian unmanned aerial vehicles utilized in Ukraine have surfaced since February 15. 
Before that, the Ukrainian military claimed to have shot down at least 24 Shahed-136 unmanned aerial vehicles (UAVs) between late January and early February. 
The ministry added that the absence of drone deployments means Russia has run down its existing stock. Additionally, the UK Defense Ministry predicted that Russia would try to restock the drones. 
Despite the weapons' poor track record of successfully taking down their designated targets, Moscow probably views them as helpful proxies that can distract Ukrainian air defenses from more effective Russian cruise missiles, added the ministry. 
(1/4) There have not been any reports of Iranian one-way-attack uncrewed aerial vehicles (OWA-UAVs) being used in Ukraine since around 15 February 2023.

— Ministry of Defence ?? (@DefenceHQ) February 25, 2023
Since September 2022, Russia has been attacking Ukraine with Iran-origin kamikaze drones, attacking civilian targets and damaging energy infrastructure nationwide. 
In early February, the Guardian revealed that Iran had transferred at least 18 long-range Mohajer-6 military UAVs to Moscow for the war against Ukraine immediately after a Russian delegation had visited Tehran.
The WSJ reported on February 5 that Moscow and Tehran intended to construct a facility in Russia that could manufacture more than 6,000 Iranian-designed combat drones.
In November 2022, the United States slapped sanctions on organizations manufacturing and exporting Iranian drones to Russia. Iranian supplies of kamikaze drones to Moscow have also resulted in sanctions from the EU and Canada. 
In the past few months, Iran's Shahed 131/136 unmanned aerial vehicles (UAVs) have rocketed to the forefront of global attention due to their deployment in Ukraine.
While being shot down frequently—the Ukrainians report a success rate of between 50% and 70%—they have caused significant damage despite having relatively modest warheads. 
It is important to note that many of the parts discovered in the debris of these Iranian-made UAVs in Ukraine are of Western origin. 
The Iranians have taken advantage of weaknesses in Western export regulations like the Wassenaar Arrangement, which regulates the export of dual-use goods, and the Missile Technology Control Regime, which sought to prevent the export of goods and materials related to UAVs and missiles.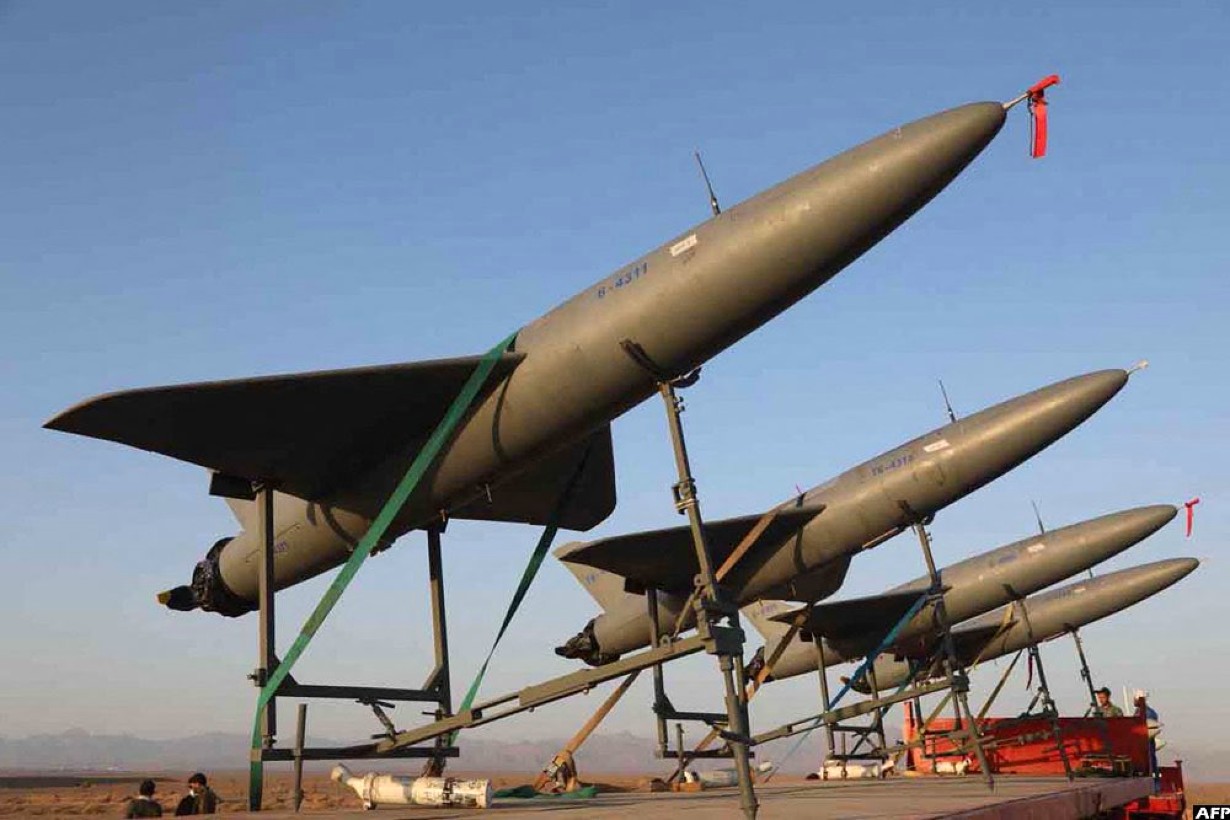 China To Supply Kamikaze Drones To Russia? 
On February 24, German media reported that China could provide Moscow with "kamikaze drones" for the conflict in Ukraine. The Russian military was reportedly in talks with the Chinese drone maker Xi'an Bingo Intelligent Aviation Technologies about the mass production of drones.
The talks will exacerbate the West's worries that China would give Russia "lethal weapons" for the protracted conflict. 
The reports highlighted that the Chinese company would supply 100 ZT-180 prototype drones. The business is anticipated to deliver the drones to the Russian Defense Ministry by April.
The drone in question is believed to be capable of carrying up to 50 kg warhead. The study was released the same day China expressed its desire to contribute positively to resolving the conflict between Russia and Ukraine.
Beijing's foreign ministry released a 12-point paper calling for a comprehensive cease-fire and a gradual de-escalation of hostilities between the warring nations. 
However, a report by VICE World News noted that the Chinese drone maker has denied having any business ties to Russia. "The drone manufacturer Xi'an Bingo has no business ties to Russia," a contractor for the business told the media outlet, declining to provide any other information. 
War-torn Ukraine has received military support from Western countries in its conflict with Russia. However, the allies of Ukraine have recently expressed concern about the supply of cutting-edge weapons from China to Russia.
Even the US and Germany have warned China against selling arms to Moscow, saying that doing so would have dire repercussions. Several western officials have asserted that, amid harsh Western sanctions, Russia is thought to have purchased weapons from Iran and North Korea, including drones from the former.