On Saturday, the US 7th Fleet announced the arrival of its fast-attack submarine USS Springfield at the naval base in the South Korean port city of Busan in an apparent show of force aimed at the North.
"The Los Angeles-class fast-attack submarine USS Springfield (SSN 761) pulled into port in Busan, February 23," the fleet said on social media.
Los Angeles-class submarines make routine port calls in South Korea as part of the US navy's forward-deployed submarine force in the Indo-Pacific. The length of the submarine's stay was not revealed.
USS Springfield is billed as one of the most capable ships in the entire US navy. Its home port is in Guam, in the western Pacific.
The US Indo-Pacific Command said this week that it would maintain close cooperation with South Korean forces in light of North Korea's "recent aggressive nuclear policy and advancements in nuclear capabilities."
North Korea has repeatedly warned the allies against building up a military presence near the Korean peninsula and has criticized US-South Korean joint drills as a preparation for invasion. It has launched several ballistic missiles off the eastern coast since the start of the year.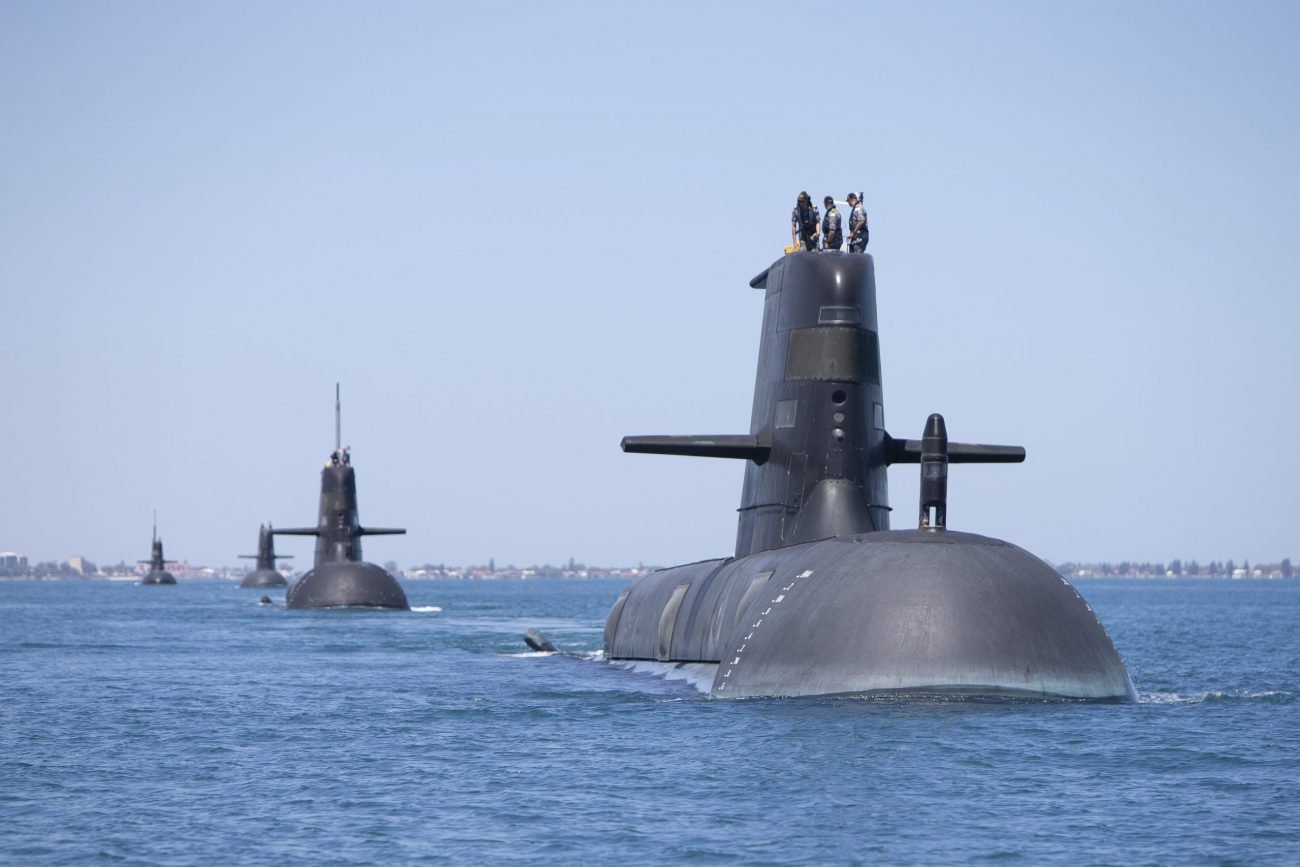 Drills Between US & South Korea
Earlier, South Korea and the US conducted joint counter-drone drills at a US air base in a city in the southwest to improve their readiness in the wake of North Korea's drone infiltration late last year.
Pictures of the drills on February 7 at Kunsan Air Base in Gunsan, 275 kilometers south of Seoul, were posted on the Pentagon's Defense Visual Information Distribution Service on February 10.
A US Air Force officer was seen in one image aiming a "drone buster" at a small hostile drone. According to the US military, the drone buster is a radio frequency jammer that can disable adversarial drones.
It was designed and developed by the US company Flex Force Enterprises (Flex Force). It can be transformed from an integrated, fixed-site jammer to a man-portable jammer that dismounted troops and first responders can operate.
Another image showed a South Korean Air Force explosive ordnance disposal (EOD) squad member inspecting a drone while donning a "bomb suit" meant to shield them from any potential explosives the drone might be carrying. 
The North's drone intrusions in December exposed the South Korean military's lack of preparedness against such small aircraft capable of carrying lethal weapons.
The South Korean military could not intercept any of the five North Korean drones that infiltrated South Korean airspace before returning home or disappearing from South Korean radars. 
Of those five, one went all the way to northern Seoul. The country's military later issued a rare public apology.
South Korea has recently devised several anti-drone plans, including holding routine drills, developing a system for sharing real-time target intelligence, and obtaining kinetic and non-kinetic assets, including drone jamming weapons.
However, this is not the first exercise aimed at countering North Korean drones. Following the drone incident, South Korea conducted significant military training to simulate taking down drones to increase its readiness for potential North Korean provocations. 
This training included land-based anti-air guns, drones posing as enemy drones, and 20 fighter jets, attack helicopters, and unmanned assets. According to military officials, it was the nation's first significant anti-drone training since 2017, even though there was no live fire.