Amid the escalating global race to tap into outer space resources, Japan is set to establish a ¥1 trillion (US$6.6 billion) fund aimed at propelling the development of its outer space industry.
According to a spokesperson from the Education, Culture, Sports, Science and Technology Ministry, the Japanese government is set to establish a ¥1 trillion ($6.6 billion) fund over ten years for the Japan Aerospace Exploration Agency (JAXA). 
The recent supplementary budget, approved by the Cabinet on November 10, designates ¥300 billion for this purpose. This strategic step underscores Japan's commitment to strengthen its outer space industry, particularly in response to the intensifying global competition. 
In a news conference last week, Sanae Takaichi, the minister in charge of space development, highlighted the necessity of funds to accelerate the country's space development, preventing it from falling behind in the increasingly fierce international competition. 
The funding initiative responds to the growing focus on space activities in both the public and private sectors. As global competition for outer space projects intensifies, countries are actively vying for supremacy in this arena, mirroring geopolitical tensions on Earth.  
The government plans to allocate funding over ten years to support space technology development by companies, universities, and other entities.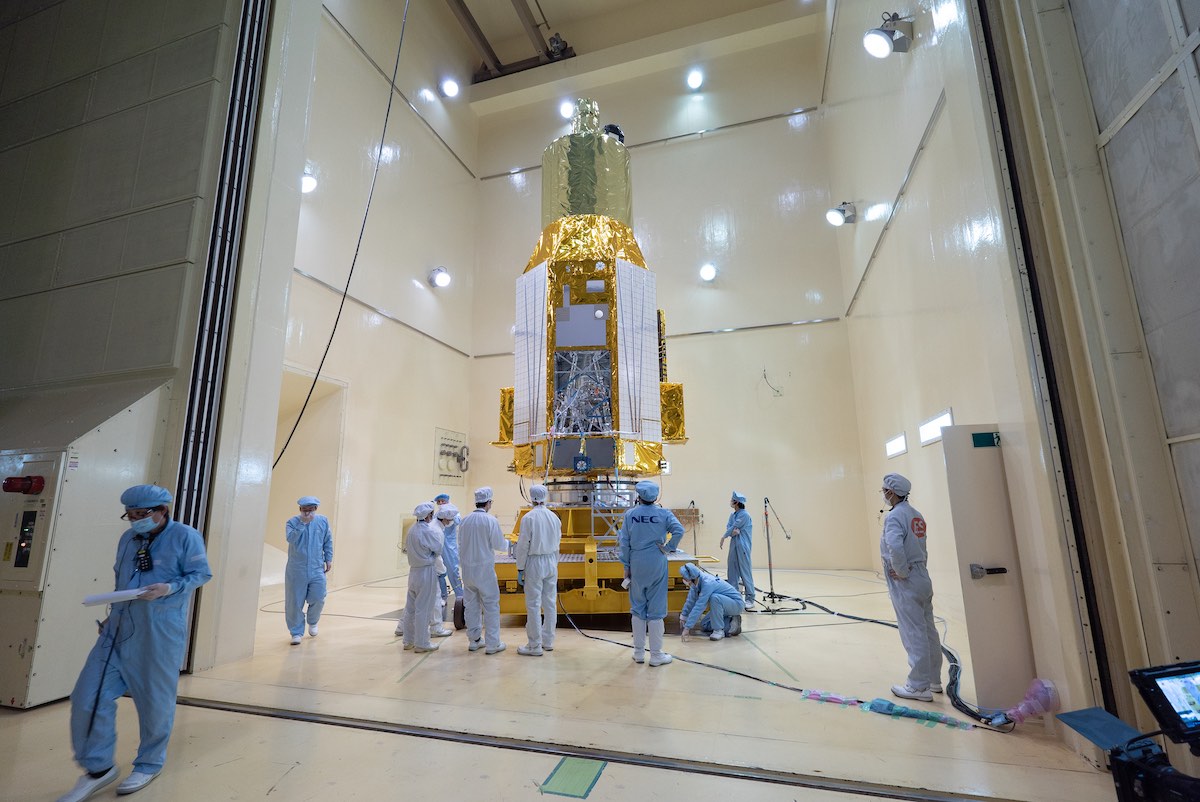 This long-term strategy, distributed across multiple fiscal years, encourages the active participation of businesses and other sectors. Project themes under a forthcoming space technology strategy will be decided by the end of the current fiscal year, with the Japan Aerospace Exploration Agency (JAXA) selecting suitable applicants for subsidies and assistance based on these themes. 
The science, economy, and related ministries have collectively earmarked nearly US$2 billion in the draft supplementary budget for the current fiscal year to facilitate this initiative.
In June, Tokyo revealed a Space Basic Plan outlining budgetary support for private sector innovation as a critical area for business expansion and introducing a Space Security Initiative. 
This initiative categorizes space as a critical battleground for geopolitical competition, encompassing national influence in diplomacy, defense, economics, and intelligence and the supporting domains of science, technology, and innovation crucial to national power. 
The ministry outlined Japan's mid-term defense program in a July 2020 article published on its Japan Defense Focus website. It noted the imperative to attain superiority in space utilization across all scenarios, from peacetime to armed contingencies.
Tokyo's Efforts To Boost Its Space Industry
Despite the government's enthusiasm for the sector's growth, Japan's space endeavors encountered substantial setbacks this year. Rocket failures and botched launches have shadowed the country's ambitions in the space domain. 
While Tokyo has a well-established space program with a rich history, its space ambitions faced a significant setback in March when its newest rocket, the H3, failed minutes into its inaugural demonstration flight. 
The H3 was designed to be the country's flagship vehicle for launching satellites into orbit and beyond. Nonetheless, Japan continues to participate actively in the global partnership managing the International Space Station, with its astronauts regularly serving aboard the orbital outpost. 
However, the intensifying competition to harness outer space resources raises Japanese concerns about the possibility of falling behind significant space powers. 
Washington is setting its sights on establishing a lunar outpost by early 2025. In a parallel effort, Beijing, in partnership with Russia, aims to complete its lunar site by the 2030s. 
Additionally, Japanese media reported that India's successful lunar lander mission is seen as evidence of an "accelerating race" for lunar exploration. 
The country's private firms are also venturing into the space business. Traditionally known for its automotive prowess, Japan is witnessing a shift in focus from car manufacturers toward space exploration. 
At the Japan Mobility Show, Toyota unveiled a range of space-oriented developments, including a prototype lunar rover. 
In September, Mitsubishi Heavy Industries' H-IIA rocket launched an X-ray telescope and lunar lander into outer space. 
Beyond established companies, innovators are spearheading advancements in tools and technology for space exploration. 
Gitai, a start-up, is currently conducting trials with AI-optimized robotic tools. Kyoto University researcher Koji Murata, with support from NASA and JAXA, is pioneering a more sustainable approach with a wooden satellite slated for launch early next year. 
This diversification reflects Japan's expanding involvement in the evolving landscape of space innovation.