Following years of discussion, Sukhoi and MiG, two of Russia's most powerful aircraft manufacturers, have finally merged with the United Aircraft Corporation (UAC), a part of the Rostec state corporation, state media Tass reported. 
The merger was approved by the UAC Board of Directors in November 2021. The shareholders of all three companies backed this decision in January of this year. "Relevant records were made on June 1 in the United State Register of Legal Entities," the report said.
"The reorganization completes one of the important stages of UAC's corporate transformation, which includes, among other things, a transition from a three-level to a two-level corporate management structure.
The reorganization, according to the UAC, would serve to simplify the organizational structure and save overall company costs.
Since 2017, the corporations have been planning to merge, according to Denis Manturov, the head of the Ministry of Industry and Trade. UAC announced its aim to merge combat aircraft manufacturers into one entity in February 2020.
The idea of merging the two companies had been on Moscow's radar for a long time. Ilyushin, Irkut, Mikoyan, Sukhoi, Tupolev, and Yakovlev are subsidiaries of UAC, which was created in 2006 in an attempt to centralize the management of Russia's multiple aerospace firms.
The proposal to integrate the two firms initially surfaced in 2017, according to the Russian newspaper Kommersant, before Russian state conglomerate Rostec confirmed its plan to phase out Sukhoi and MiG as distinct companies.
Reasons Behind the Merger 
The reforms aim to improve UAC's financial potential, improve administrative and managerial staff efficiency, and minimize non-production costs and debt burden.
"It is expected that the cumulative optimization effect from the ongoing transformations should be up to 130 billion rubles ($1.7 billion)."
Mig and Sukhoi have already gone through a number of close cooperation, the most recent of which was in May 2021, when the two businesses were merged into one facility. Sukhoi's top management has also been in charge of MiG. 
As a result, a three-tiered structure emerged, with MiG reporting to Sukhoi, which was owned by UAC. However, under the new structure, UAC will manage Sukhoi and MiG as a single business, and then it will have only two steps.
Since 2006, both MiG and Sukhoi have been subsidiaries of UAC but with some autonomy. The consolidation of Russian military aviation has been on Moscow's agenda in order to produce new generation airplanes and stay up with the latest advances.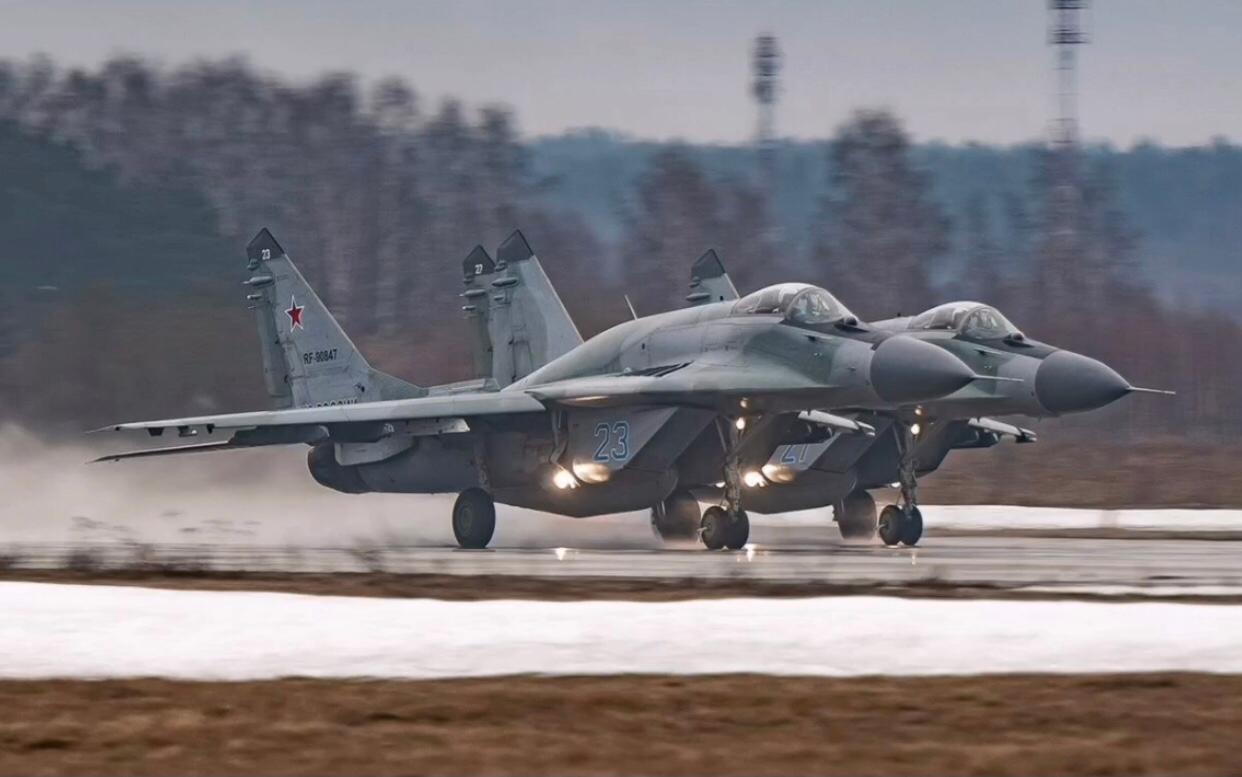 The MiG, which is based in Begovoy, is thought to be adhering to old designs rather than modernizing existing fighters like Sukhoi does. The MiG had not presented any new aircraft since 2006, when it was absorbed into the UAC. Sukhoi, on the other hand, is working on a fifth-generation fighter jet.
Defense experts believe that modern Russia does not require nearly as many combat aircraft as it did during the Soviet era. As a result, one of the key reasons for unification is the need to reduce the country's military aviation spending while also converting existing projects into commercially appealing ones for global markets.
The proposed reforms will be rolled out over the course of the coming years. All major changes to the design unit, aircraft program directorates, and production sites are apparently still being worked out.
Since 2018, UAC has been part of Rostec, a state-owned conglomerate that also owns United Engine Corporation (UEC), Russian Helicopters, Kalashnikov Concern, and a slew of other Russian firms.
Sukhoi and MiG (previously known as Mikoyan or Mikoyan and Gurevich) were both established in the 1930s as constructor bureaus named after their respective principal engineers, Pavel Sukhoi, Artemy Mikoyan, and Mikhail Gurevich.
They were later restructured as independent companies once the Soviet Union fell apart.