The Canadian government has expressed serious concerns over a dangerous escalation in aggression by Chinese fighter pilots in the skies above the Asia-Pacific region.
Since December 2021, Chinese fighter pilots have been conducting dangerous interceptions on a Royal Canadian Air Force CP-140 maritime patrol aircraft, reported Canada-based Global News. 
The Canadian aircraft is part of a UN mission patrolling over international waters. According to Global News, there have been nearly 60 such intercepts by Chinese fighter jets, with more than two dozen labeled dangerous. 
The report says that Chinese jets routinely fly within 20 to 100 feet of the Canadian plane — so near that "Canadian pilots can make eye contact with the Chinese pilots, and sometimes see them raising their middle fingers."
Charles Burton, a senior fellow at the Macdonald-Laurier Institute in Ottawa, told the outlet, "(That distance is) scary close at those high speeds, and it could lead to a crash. You do it too much, and eventually, sometime, it's going to go wrong."
The Canadian CP-140 Aurora plane currently participating in Operation Neon — a UN mission to monitor sanctions against North Korea — involves multiple rotating crews flying the Canadian plane regularly.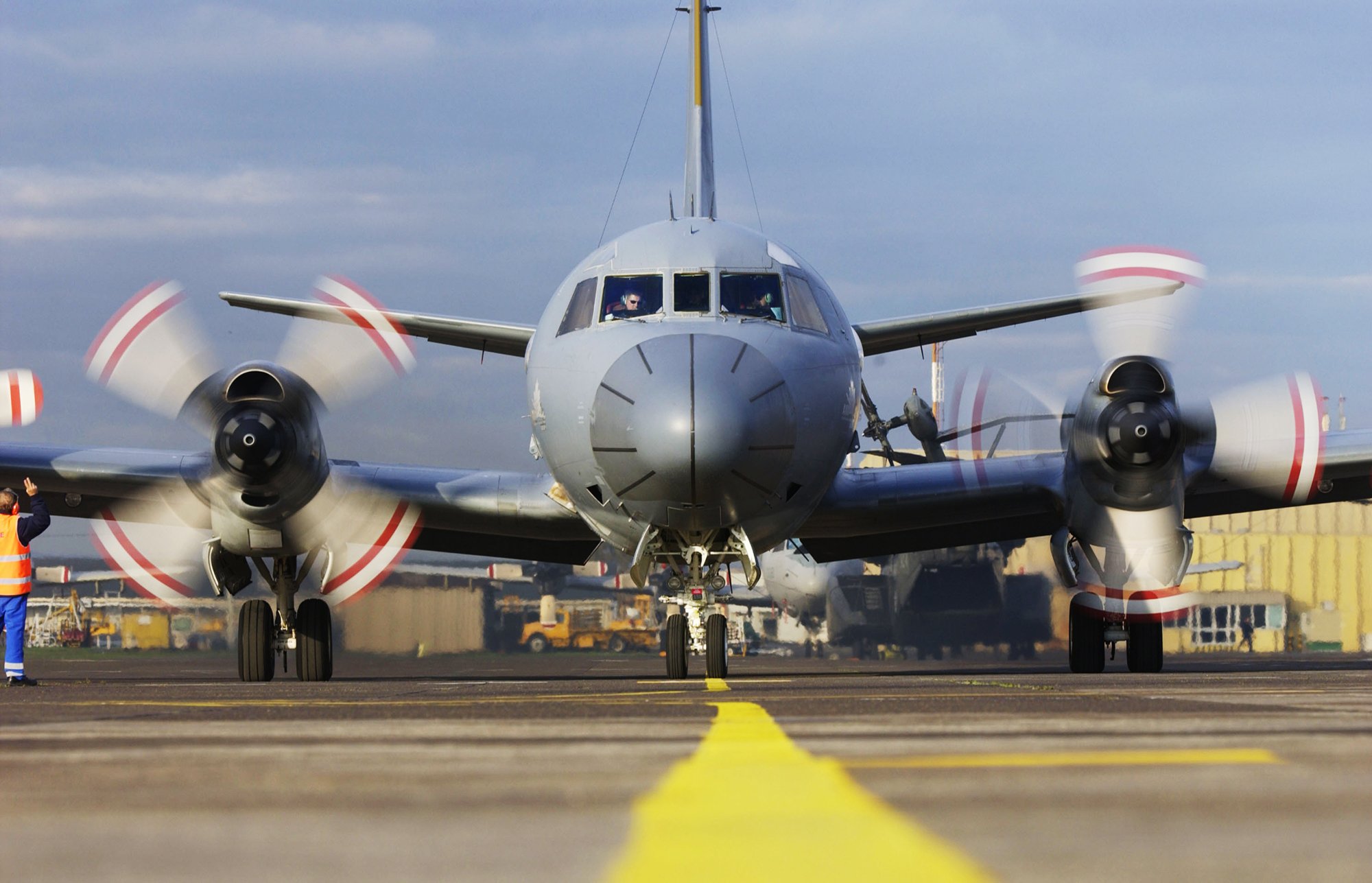 The events are "of concern and increasing frequency," according to a spokesperson for the Department of National Defense. "In some instances, the (Canadian) aircrew felt sufficiently at risk that they had to quickly modify their flight path to increase separation and avoid a potential collision with the intercepting aircraft," the spokesperson said.
The Canadian government has issued repeated diplomatic reprimands to Beijing in response to the incidents, describing the Chinese pilots' actions as "unsafe and unprofessional." But, Beijing is believed to have remained silent on these incidents.
Billie Flynn, a former F-35 fighter jet test pilot and retired squadron commander for the Royal Canadian Air Force, believes the Aurora the Canadians are operating would have difficulties maneuvering away from a fighter jet flying so close.
"It'd be terrifying for (the Aurora pilot) to do any kind of evasive maneuver because they might trip the Chinese fighter pilot into doing something even more irresponsible and more dangerous," he told Global News. 
"The best they can do is fly along and hope the Chinese fighter pilot disappears." Flynn went on to say that the fighter jet's turbulence would put the Aurora pilot at even greater risk of losing control. All of these circumstances, he claims, would leave the Aurora to the "mercy" of a nearby fighter aircraft pilot's competence.
He also cast doubt on Chinese pilots' abilities, saying, "Being so aggressive, that much 'hotdogging,' suggests that (the Chinese pilots are) probably not that seasoned, not that good, placing the Aurora crews at even greater risk." 
The report expressed fear that Chinese fighter aircraft pilots' "buzzing" strategy will continue, escalating the risk level for future flights.  
China-Canada Tensions
The nearly three-year custody of Huawei CFO Meng Wanzhou by Canada over fraud accusations, as well as the concurrent imprisonment of Canadians Michael Kovrig and Michael Spavor in China, have exacerbated tensions between Canada and China.
Last September, after Meng reached an agreement with US authorities, all three were released. 
Furthermore, Canada recently announced its decision to ban Huawei and another Chinese telecom firm ZTE from providing equipment to its expanding 5G network last month, infuriating Beijing even more.
It was no secret that Canada has been under increasing pressure from allies to block Huawei's 5G equipment citing national security concerns.  
Over the last two years, China has boosted its military footprint in Asia-Pacific, notably surrounding Taiwan. Beijing claims the island nation as its own and has pledged to merge it with mainland China.  
Meanwhile, North Korea has conducted a fresh spate of rocket launches this year, including intercontinental ballistic missiles. This has prompted condemnation from the US and its allies.
The Chinese government, on the other hand, has continued to help North Korea economically and financially.
In reaction to North Korea's nuclear tests, China and Russia vetoed fresh sanctions backed by the US at the UN Security Council last month.