A Japanese sex toy company is sending a rocket named MOMO into space to carry out "three important missions". The launch, expected this month or August, is aimed at highlighting the importance of sex life in space.  
Boeing's F-18 Super Hornets 'Super Confident' Of Beating French Rafale Jets To Grab Indian Navy's Fighter Jet Deal
Space explorations are no longer the exclusive domain of state-funded organizations like NASA. A number of private companies are partnering with NASA in its space missions, while some others are carrying out their own space flights.
Some of these flights are expected to widen the scope of space tourism and space colonization in the years to come.
SpaceX founder Elon Musk had earlier said: "I think there is a strong argument for making life multi-planetary in order to safeguard the existence of humanity in the event that something catastrophic were to happen.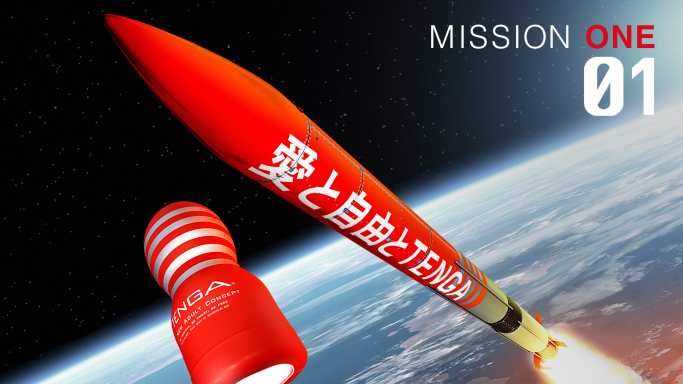 A few private space missions have made headlines in the past few weeks. On July 11, the "Unity 22" mission saw Virgin Galactic's Richard Branson take part in a supersonic trip to the edge of space.
The mission intended to test "the comfort, weightless experience and the views of Earth" that the spaceship will deliver on its private missions slated to begin in 2022, reported Forbes.
It was followed by the world's richest man and Amazon CEO, Jeff Bezos' space flight. He traveled in a capsule onboard Blue Origin's reusable 'New Shepard' rocket, named after Alan Shepard, the first American to travel into space.
Boeing's F-18 Super Hornets 'Super Confident' Of Beating French Rafale Jets To Grab Indian Navy's Fighter Jet Deal
'New Shepard' Rocket
While it was the first human spaceflight for the space tourism company founded by the Amazon CEO, it was the anthropomorphic shape of the New Shepard rocket that garnered much attention.
Many pointed out that the 'hammerhead rocket' was more phallic in shape than the rockets of companies such as SpaceX.
According to Jonathan McDowell, an astronomer at the Harvard-Smithsonian Centre for Astrophysics, the design of the New Shepard rocket "actually has perfectly fine aerodynamics".
The rocket comprises a mushroom-like crew capsule on a shaft, known as the booster, he told The Guardian. Similar to the designs of passenger and military jets, the capsules in a spaceship may come in varying shapes.
The interior of the rocket was designed to accommodate six passengers, said another expert. According to Scott Manley, an astrophysicist, "They went through a lot of iterations coming up with the perfect shape to give them the most volume, the best windows and a design that wouldn't kill anyone on board."
Pegasus Hacking Row: China Fires Salvo At India, Israel & The US Over Pegasus Controversy
Tenga's Rocket MOMO
Tenga, a Japanese sex toy brand, has announced that it will soon launch a rocket to space, to carry out its three missions.
The first mission is set to carry 1,000 "messages of love and freedom" into space onboard a modified sex toy. The second will deliver the two mascots of the firm, the Tenga Robo and Egg Dog into space. The third mission will carry a 'Space Tenga' in space, which will help the firm gather data to develop future space sex toys.
The rocket filled with sex toys is set to start its journey from the Hokkaido spaceport in Japan and cruise to an altitude of 62 miles, Daily Mail reported. The project is a collaboration between the Japanese firm Tenga and civilian spaceflight firm Interstellar Technologies.
The mission has been partially crowd-funded on its official website. The mission managed to collect approximately $16,640.
The launch is aimed at highlighting some key questions regarding sexual health in space. The idea comes at a time in which more and more long space missions — in which astronauts will have severely reduced human contact — are being planned, reported Interesting Engineering.
While NASA is strict in maintaining its rules of decorum for its astronauts, which includes no-coupling, sex in space will happen eventually. According to a report by Space.com, years-long abstinence during manned missions to Mars or the moon may not be possible for some crew members.
"Sex would likely be a natural part of life at a lunar or Mars base, especially if the aim is to one day establish a self-sustaining colony," it said.
The Japanese firm was founded in July 2005, and according to its president Koichi Matsumoto, the company's mission had been to redefine sexuality and take it out of the garb of being a taboo subject. 
E-4B Nightwatch – US' Doomsday Aircraft Lands On A Secret Military Base Near Area 51 With A 'VVIP' On Board
"Sexuality and its needs are always a part of us, and so I want to take this opportunity, through my chance encounter with Interstellar Technologies' founder Takafumi Horie, as our first step into space-product development".
The company believes that someday, it will be able to create something that even NASA would incorporate in its missions to space.