The Russian Defense Ministry recently claimed that Russian Aerospace Forces shot down five Ukrainian fighter jets in 24 hours. 
Lieutenant-General Igor Konashenkov, a spokesman for the Defense Ministry, made the revelation. On January 8, Konashenkov asserted that the Su-27, Su-24, two Su-25, and MiG-29 were among the Ukrainian fighter jets the Russian Air Force shot down. 
According to Konashenkov, Russian aircraft downed a Su-27, a Su-24 Ukrainian aircraft in Kharkiv Region, two Su-25 Ukrainian aircraft in Nikolaypolye and Novy Donbas, as well as a MiG-29 Ukrainian aircraft in the Donetsk People's Republic. 
The Russian MoD, however, did not mention which fighter jets were utilized in the missions that downed Ukrainian jets. 
Furthermore, the MoD also claimed that air defense systems killed five Ukrainian uncrewed aerial vehicles in the settlements of Patalakhovka, Kuzemovka, Kuzmino, Kremennaya, and Pshenichnoye of the self-proclaimed Luhansk People's Republic.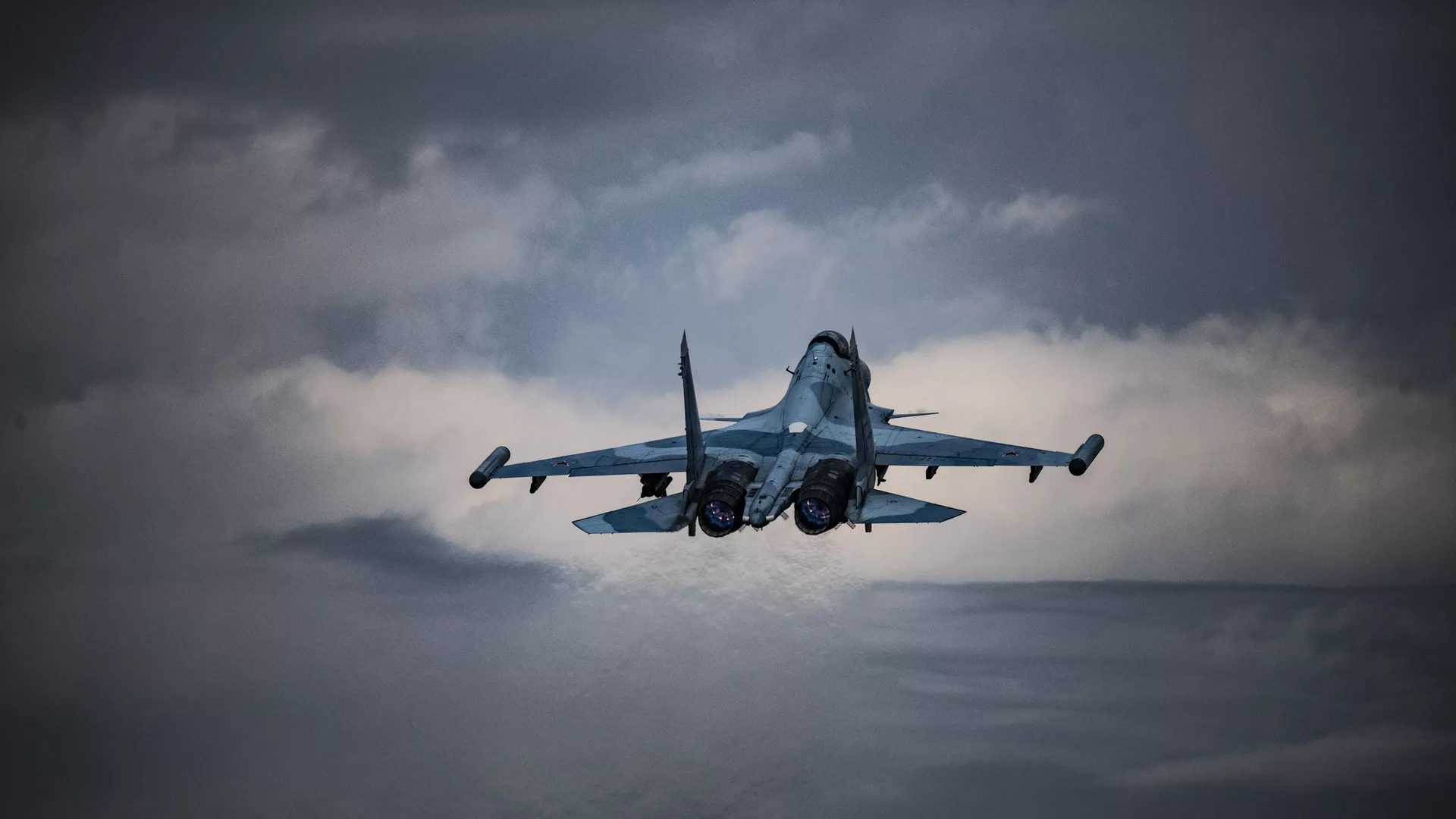 If the Russian MoD's assertions are true, losing five aircraft in a single day would be terrible for Ukraine's under-equipped air force. The Ukrainian MiG-29, in particular, has been spotted widely engaging in combat against Russian forces. 
Ukraine is deploying MiG-29 aircraft equipped with HARMs to attack enemy forces' radar locations to give its soldiers a crucial advantage. Footage circulating on social media has already proved the importance of MiG-29 fighter jets equipped with HARMs in assisting Ukraine in countering Russian defenses. 
However, Ukraine also appears to have lost one MiG-29 to its own air defenses. On January 8, it was reported that a Ukrainian Osa missile air defense system shot down the MiG-29 aircraft of the Ukrainian air force close to Kurakhovo, DPR.
The information was revealed by the deputy chairman of the Russian State Duma defense committee, constantly present in the special military operation area, reported Tass.
"A Ukrainian Osa missile air defense system downed its own, Ukrainian, MiG-29. We have got only slightly involved," the senior lawmaker claimed.
Russia's Running Out Of Iranian-Made Drones
Russia is also deploying many drones, including the Iranian-made Shahed-136, to target Ukrainian locations. However, Russian forces are rapidly depleting their arsenal of Iranian Shahed-136 drones. 
In an updated analysis published on January 7, the Institute for the Study of War (ISW) noted that since December, Vladimir Putin's forces had increased the frequency of UAV (or uncrewed aerial vehicle) attacks throughout Ukraine. 
The Kremlin wants to keep attacking the nation's vital infrastructure without having to worry about running out of missiles, the ISW added. 
In recent months, Moscow's war campaign has increasingly featured Shahed drone attacks, which the Russian military has renamed Geran-2 drones. 
The 11-foot-long UAVs have a top speed of about 115 mph. They can be identified by the low buzzing sound they make, and they are built to carry warheads that detonate or shatter when they hit their target.
The Iranian drones that Kyiv's military shot down had components made by more than a dozen American and Western companies, according to an earlier report by The EurAsian Times. 
Oleksii Reznikov, Ukraine's defense minister, recently asserted that Russian forces had exhausted up to 88% of their stockpile of Shahed drones. As a result, Moscow's military would only have 90 Iranian-made UAVs. 
Besides that, the Kremlin will soon receive a new shipment of Shahed drones, which were previously ordered in sets of 200 to 300 UAVs each, according to the ISW. According to experts, the continued use of drones by the Kremlin is intended to "exhaust" the Ukrainian opposition forces.
The Ukrainian President recently stated that Russia was planning a long-term offensive employing Shahed drones and that Moscow was most likely betting on weakening Ukraine's energy infrastructure and anti-aircraft defense systems.
Meanwhile, the White House imposed new sanctions on January 6 to strike Iranian companies it claims built the drones used to assault Ukrainian people.
In a statement to the media, Treasury Secretary Janet Yellen stated that the Kremlin's dependence on "suppliers of last resort" like Iran "shows their desperation in the face of strong Ukrainian resistance."
It also demonstrated the effectiveness of their international alliance in upsetting Russian military supply chains and depriving them of the supplies they require to replace weapons lost in battle, she said.