In the last week, the French Rafales entrusted with guarding the Lithuanian Air Space conducted more than two dozen missions to protect the country and the wider Baltic region.
In the last week alone, the Rafales deployed over Lithuania carried out 16 missions, including one real air police alert and a surveillance mission. The information was published on Twitter by the Military operations wing under the French military.
In early December, Hungary transferred the security of the Lithuanian airspace to Polish and French air forces as part of the NATO Baltic Air Policing.
The mission seeks to protect the airspaces of Latvia, Lithuania, and Estonia against hostile aerial transgressions in collaboration with the NATO Allied Air Command.
#eAP | La semaine passée, les Rafale en ?? ont effectué 16 missions, dont 1 alerte réelle de police du ciel et 1 mission de surveillance au profit de @NATO dans les pays Baltes. Depuis leur déploiement en décembre, env. 60 sorties aériennes ont été effectuées #ShieldingTheSkies. pic.twitter.com/YaHSdM7X9q

— Armée française – Opérations militaires (@EtatMajorFR) January 8, 2023
The outgoing Hungarian fleet dominated by the JAS-39 Gripens was replaced by the four French Rafales jets and four Polish F-16 Fighting Falcons. The Rafales have since conducted record 60 aerial sorties to aid the air policing mission, and this may be the first time that the aircraft has been deployed for air policing over the Baltic.
In late December, the aircraft took on the "Alpha Scramble" alert as part of the air policing mission. According to official accounts, the plane intercepted two Su-27 and an Il-20 and escorted them near the Baltic airspace, and a video was subsequently released on Twitter.
Alpha Scramble is an alert departure that's given to intercept and engage a hostile aircraft immediately.
#eAP | Ce matin, une patrouille de Rafale @Armee_de_lair déployés en Lituanie dans le cadre de la mission @NATO #eAP a décollé sur alerte « Alpha Scramble » pour vérifier l'identité et accompagner 2 SU27 et 1 IL20 aux abords de l'espace aérien balte. #SolidaritéStratégique pic.twitter.com/d74wxqVW4A

— Armée française – Opérations militaires (@EtatMajorFR) December 27, 2022
On December 27, an alert scramble was carried out over a Russian Il-20 attack aircraft flying from the Russian mainland to Kaliningrad and two Su-27 fighter jets flying into and out of the Russian exclave in international airspace.
On December 28, NATO aircraft took off to engage two Su-30 fighters passing through international airspace from mainland Russia to Kaliningrad. Except for the Su-27 fighters, all Russian aircraft were in radio contact with the Regional Traffic Control Center despite not employing their onboard transponders or having any flight plans.
With the war in Ukraine raging and Russia's relations with the United States (US) and Europe going from bad to worse, Russian fighter jets have repeatedly flown over the Baltic Sea for the last several months.
In October, the German Eurofighter Typhoons had intercepted and escorted Russian Air Forces (RuAF) Sukhoi Su-30, Su-27, Su-24M, and even Illyusin Il-20 spy planes.
The Enhanced Air Policing mission is now set to get a shot in the arm as the Royal Netherlands Air Force is getting ready to deploy several of its F-35 fighter aircraft. In February and March 2023, eight F-35s will be deployed to Malbork, Poland, to join NATO's mission to strengthen the defensive posture along the eastern flank.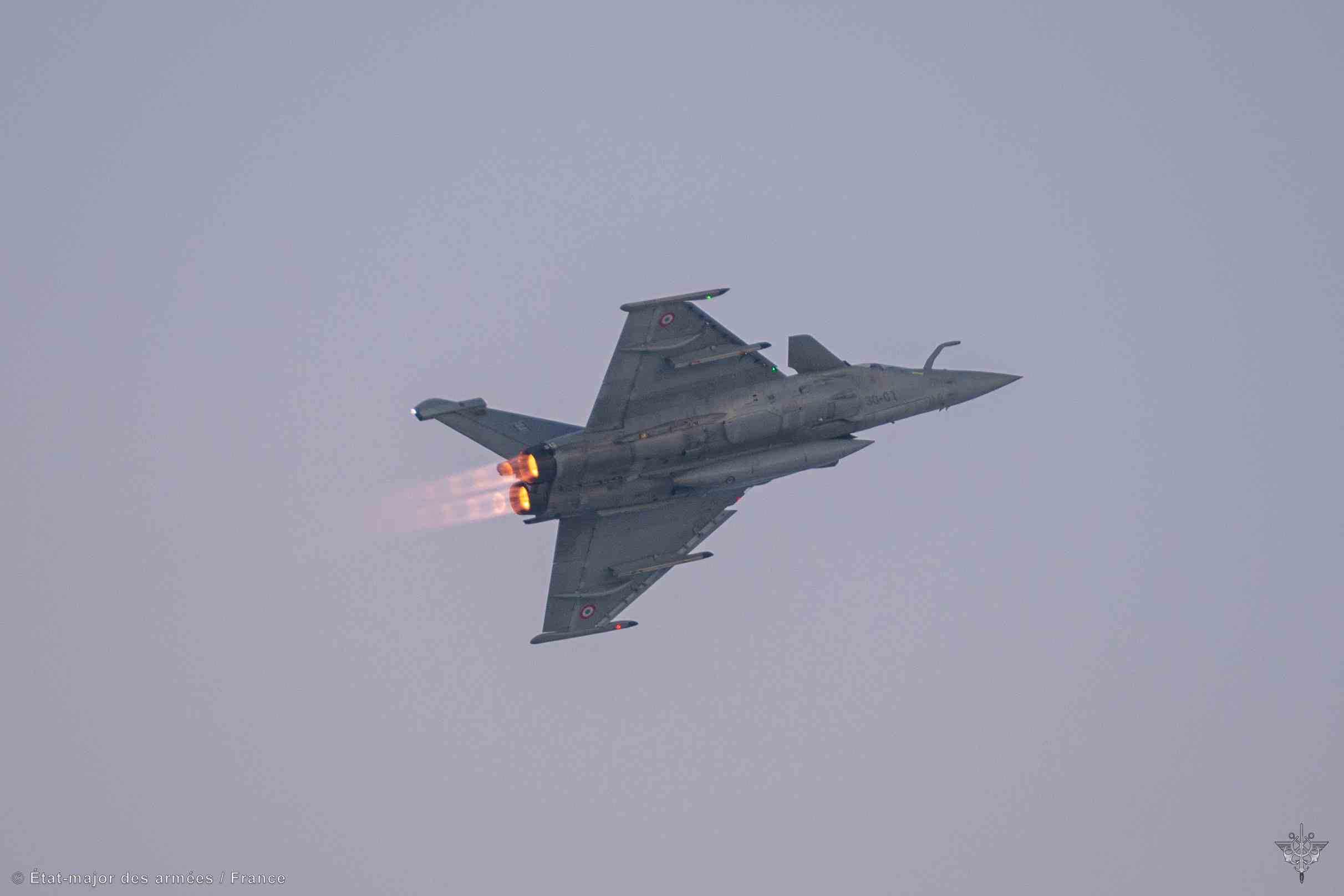 French Rafales Proving Their Mettle Globally
The Rafale is a twin-jet fighter aircraft that can carry out all combat aviation missions, including air superiority and air defense, close air support, in-depth strikes, reconnaissance, anti-ship strikes, and nuclear deterrence.
The aircraft's combat prowess, demonstrated by the EAP missions, may also be attributed to its top-notch radars and electronic warfare system. Rafale's electronic warfare system is the Spectra from Thales, which includes solid-state transmitter technology, a DAL laser warning receiver, missile warning, detecting systems, and jammers.
Most significantly, the Thales-developed RBE2 passive electronically scanned radar on the Rafale multirole combat fighter can look down and shoot targets. The radar allows threat identification and prioritization while tracking up to eight targets.
The popularity of the aircraft has been soaring. The first European buyer of the aircraft, Greece, signed a defense agreement in January 2021 to purchase 18 Rafale fighters, of which six jets were delivered on January 18, 2022. Later, Athens decided to increase the purchase order by adding six more jets in September last year.
In November 2021, Croatian Defense Minister Mario Banožić and his French counterpart Florence Parly signed a deal for 12 used Rafale F3-R fighter jets to modernize the Croatian Air Force. In addition, countries like the UAE and Indonesia have also placed orders for French aircraft.
The Marine variant of the aircraft has emerged as a top choice for the Indian Navy, which is expected to sign an agreement for 26 Rafale Marines later this year.
Contact the author at sakshi.tiwari9555 (at) gmail.com