Despite a bloody war being fought by Russia that has led to crippling sanctions being imposed on its defense industry, the delivery of the third squadron of S-400 Triumf air defense systems to India is currently underway.
The Russian state news agency revealed this by citing reports in Indian media. According to the reports, "Initial deliveries of the third operational squadron of the S-400 Triumf surface-to-air missile systems from Russia <…> have begun after some delay."
India is struggling with alternative payment methods for fresh Russian weapon delivery and their maintenance under Western sanctions on Russia, but "it's being managed," a source said. India is anticipated to receive five S-400 squadrons before the end of this year.
It was previously reported in December that Indian teams comprising Indian Air Force personnel were in Russia for the equipment and supplies. They were planned to begin in early 2023 in the January-February timeframe. At the time, it was noted that the mode of payment was the only trouble securing the deliveries.
The delivery announcement could be seen as a vindication of Russia's arms production capacity in the face of Western sanctions and international export controls. Moscow's defense industry has been successfully producing and exporting weapon systems and delivering them to its military and foreign customers.
Russia recently delivered the S-400 system and the nuclear-capable Iskander-M missile to its closest ally in the Eurasian region, Belarus. Russian President Vladimir Putin has also urged his military-defense industrial complex to deliver advanced equipment for use on the battlefield.
As for the S-400 air defense system, a US tech firm Extreme Networks sold its products to MMZ Avangard, the manufacturer of Russian S-400 missiles, for four years between 2017 and 2021. The transactions were made despite the sanctions imposed in the aftermath of Russia's invasion of Crimea in 2014.
The Russian Ministry of Defense (MoD) has maintained that its military-industrial complex has been up and running despite Ukraine's claims that Russia has taken a huge economic hit. Uralvagonzavod defense manufacturer recently delivered a new batch of upgraded T-90M Proryv main battle tanks to Russian troops.
In addition, the Russian Defense Ministry has plans to increase the production of Zircon and Kinzhal hypersonic missiles, induct nuclear submarines of the Borei-A class and 12 surface ships, and bolster the nuclear triad in the ongoing year.
The S-400 purchase, for one, had triggered fears of sanctions being imposed on India under the Countering America's Adversaries Through Sanctions Act (CAATSA). However, the deliveries have been made in the past year and are expected to be completed soon.
The CEO of Rosoboronexport announced in August last year that the deliveries would be completed by the end of 2023.
Five Squadrons Of S-400s For India
India signed a $5.5 billion order with Russia for five S-400 missile systems in October 2018. While it was initially stated that the delivery would begin within 24 months, the process was delayed due to several factors, including Covid-19.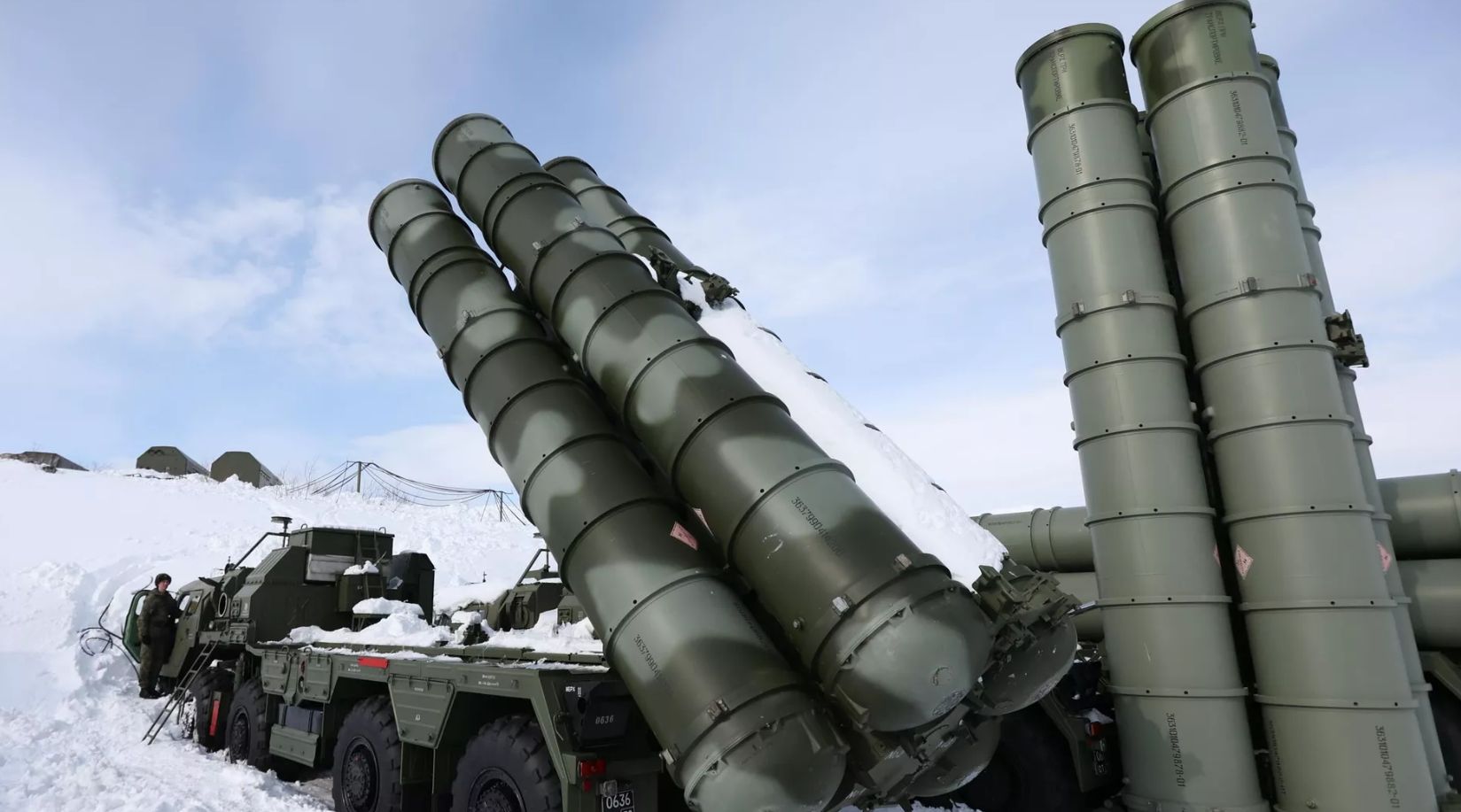 The first two squadrons of S-400 air defense systems have been operationalized in the northern and eastern sectors. The system can engage adversary fighter jets, unmanned aerial vehicles, ballistic and cruise missiles, and cruise missiles flying up to 400 kilometers away.
According to reports, the systems have been deployed to allow them to engage hostile targets along the eastern and western sectors of the Line of Actual Control (LAC). On its part, the PLA also operates and deploys the Russian S-400 air defense system.
Every squadron has two S-400 batteries, and each S-400 air defense system battery usually consists of four missile launch vehicles. There are four tubes with missiles ready to launch within each launch vehicle. Four main types of missiles can intercept targets flying at various ranges and heights.
It is worth noting that the S-400 is not merely a surface-to-air missile system but a complete family of systems, including radars, command centers, missiles, and support components that can be put together into combat units to defend vast areas of airspace.
The S-400 air defense system includes a jam-resistance panoramic radar system for target detection, small radar systems for target engagement, a command, and control center, missile launching stations, and a Morpheus Defense system for its protection. Russia has deployed this system on the battlefield with a high measure of combat success reported by the Russian MoD.
The S-400 can reportedly be assembled in five minutes through a mobile command vehicle, making it a deadly force capable of being fired from any terrain.
The current version of the S-400 can fire four different types of missiles, including the 9M96E with a range of 40 kilometers, 9M96E2 with a range of 120 kilometers, 48N6 with a range of 250 kilometers, and the 40N6E with a range of 400 kilometers.
The commitment with which Russia is completing deliveries to India also reinforces the relationship between the two seasoned strategic allies despite the diplomatic headwinds blowing from the West.
Contact the author at sakshi.tiwari9555 (at) gmail.com