Ukrainian officials have claimed that Russia has 12 times more aircraft than Ukraine and that Moscow's newer generation fighter jets are providing "increasing dominance" in the skies over the combat area.
Before Russia invaded Ukraine last year, many experts predicted that fully mobilized Russian Aerospace Forces would swiftly achieve total air superiority over the embattled country. 
Contrary to what was predicted, the Russian Air Force could not control the skies over Ukraine and did not manage to destroy the Ukrainian Air Force. Yet, the Russian Aerospace Forces have achieved localized air superiority over time.
This could be a reason for concern for the United States and its allies because Ukraine's victories on the battlefield have primarily resulted from Russia's inability to gain complete air supremacy throughout the war.
A western diplomat recently dismissed the concerns during a briefing with journalists, saying that air defense and surface-to-air missiles had prevented Russia from dominating the sky.
Top Ukrainian authorities appear to hold the opposite view, suggesting that the more advanced fighter jets of the Russian Air Force are posing a threat to Ukrainian forces in eastern Ukraine. 
In an exclusive interview, a top official in Kyiv told ABC News that Moscow had replaced outdated aircraft models with the Su-35.
The official said the Su-35 is outfitted with highly effective radar and long-distance rockets. Moscow uses these aircraft for ground support operations and aerial attacks on Ukrainian jets.
The official described the Russian air superiority as "a real risk" and stated that Ukraine currently ranks receiving new air defense systems from the United States and its allies as "priority no. 1".
Russian dominance over the fighting zone was a significant concern, according to two other Ukrainian officials, who confirmed it to the outlet. One official asserted that Russia had 12 times as many planes as Ukraine.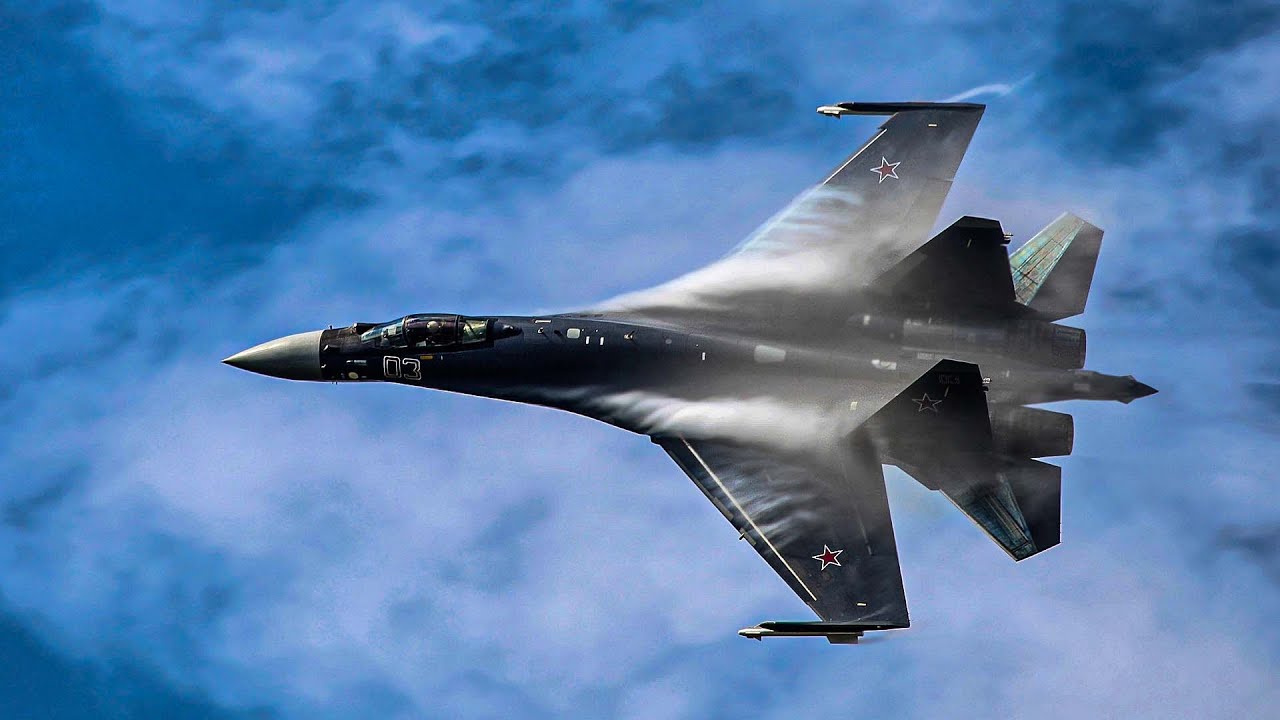 Russia's Effective Bombing Campaign
Russian forces have been able to target Ukraine's civilian infrastructure with devastating force despite the valiant efforts of its air defense units.
In his article for Foreign Affairs, Barry Posen, Ford International Professor of Political Science at MIT, stated that Russia has started an ingeniously effective bombing campaign against "Ukraine's electricity generation, transmission, and distribution system, [imposing] direct and indirect military costs."
The Ukrainians have suffered significant resource expenses due to these bombing attacks; for example, air defense capabilities protecting cities cannot be employed to defend the frontlines. 
Additionally, Ukraine's ability to run its transportation network, communication systems, and other military hardware has been impacted by destroyed infrastructure and the loss of electricity.
Because of this predicament, the Ukrainian officials stressed that they are urging the US and its allies to give them advanced fighter jets. US President Joe Biden has decided against sending modern American combat jets.
No nation has formally announced that it will deliver modern western aircraft to Ukraine, despite ongoing talks about the delivery of contemporary fighter aircraft between Ukraine and NATO nations.
Yet, the two Ukrainian pilots recently practiced flying and using weapons systems on an F-16 simulator. At the time, a top Ukraine Air Force official claimed that Ukrainian pilots could become proficient in flying and using the F-16's weaponry in less than six months. 
Slovakia announced last week that it had given Ukraine the first four of the 11 Soviet-era MiG fighter jets that it had pledged. Moreover, Poland has offered to provide Ukraine with several MiG fighter aircraft.
Volodymyr Zelenskyy, the president of Ukraine, made a strong case for Western fighter jets during a visit to London in February 2023. 
The western officials understood that supplying modern fighter jets and the accompanying missiles would cost a lot of money and could only be funded by the United States.
US Air Force commanders believe that Russia paid a high price for failing to establish air superiority in the early phases of the conflict. According to Gen. James B. Hecker, the senior US Air Force commander in Europe, the Russian invasion of Ukraine has demonstrated the importance of air superiority in a conflict.
Hecker made a sobering argument, saying that Ukraine would have been defeated militarily long ago if Russia had attained air superiority earlier in the fight.