The US cannot confirm reports on the interception GLSDB (Ground-Launched Small Diameter Bomb) smart bomb, White House NSC Coordinator for Strategic Communications John Kirby said on Tuesday.
"I can't confirm the Russian reports that they took one of these down. I've seen the press report, but we're not able to confirm that. But we are already committed to being able to provide that capability to Ukraine. As to where they are in the process, I'd have to refer you to the Pentagon on that. As to how many and where they are in the process, I'd have to refer you to the Pentagon," he told reporters at a briefing.
Earlier, Defense Ministry Spokesman Lieutenant General Igor Konashenkov told reporters earlier that Russian air defenses had intercepted a GLSDB for the very first time during the special military ops in Ukraine.
Meanwhile, Alexander Mikhaylov, head of the Bureau of Military-Political Analysis, told Tass that the GLSDB could easily be intercepted with Russian defense systems, such as Tor-M2, Buk-M3, and S-350.
Mikhaylov remarked that the GLSDB shells have a range of about 150 km and could be fired from the HIMARS launcher. Mikhaylov described the GLSBD as an aviation bomb with a previous-generation unguided rocket engine fastened to it.
"Thus, the bomb can accelerate using this engine. When the projectile reaches the required altitude, the aviation bomb starts moving independently, corrects its course, and hits the target," he said.
This bomb, which glides as it nears its target, must be downed by short-range air defense systems located closer to the target. It would be essential to use the same range of systems that are already being used against HIMARS rockets – the Tor-M2 with upgraded software, the Buk-M2 and Buk-M3, and the S-350. By the way, S-300V4 missiles also down HIMARS rockets from time to time," Mikhaylov said.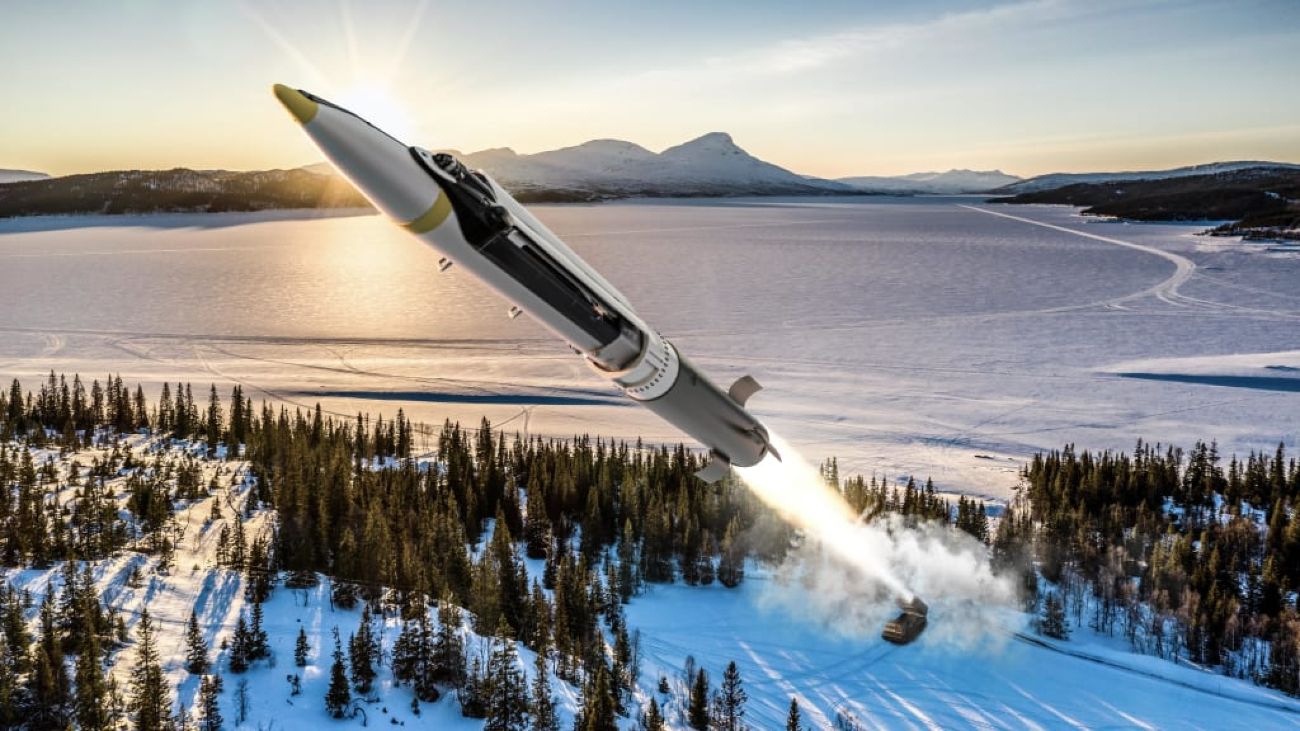 With a range of about 151 kilometers, GLSDB has armed Ukraine with a long-range fire capability that will allow them to conduct operations in defense of their nation and reclaim their sovereign land in Russian-controlled areas, the Pentagon's press secretary, Brig. Gen. Patrick Ryder had earlier told reporters.
GLSDB is a GPS-guided glide bomb capable of maneuvering to hit difficult-to-reach targets such as command centers. It is developed jointly by SAAB and Boeing. Ukraine is the first user of GLSDB smart munitions.
The weapon combines a 350-pound booster taken from an obsolete M26 rocket with Boeing's well-known 250-pound Small-Diameter Bomb, which comes with elements like pop-out wings, GPS-assisted inertial guidance, and various warhead options.
One of the most noteworthy features of GLSDB is its ability to strike targets on the reverse slopes of hills. Whereas a traditional rocket flies along a straightforward ballistic arc, a munition with a separate small-diameter bomb (SDB) can move backward for what Boeing referred to as a "reverse-slope" strike.
Contact the author at etdesk (at) eurasiantimes.com