Russia's use of Iranian kamikaze UAV has hogged much limelight in the ongoing Ukraine war. However, if sporadic reports coming from the battlefield are anything to go by, Russian forces are now deploying Chinese drones against Kyiv.
A journalist Julian Röpcke posted an image of Chinese-origin DJI drones on Twitter months after the drone manufacturer notified that the drones were not being sold to Russia anymore.
Röpcke tweeted: "The Russian army is heavily relying on @DJIGlobal drones to continue its attack on Ukraine. Each of the Chinese drones costs 12,000 Euro."
The DJI drones that Russia allegedly uses have been identified as the Matrice-30T model. However, EurAsian Times could not independently confirm the reports.
The Russian army is heavily relying on @DJIGlobal drones to continue its attack on Ukraine.
Each of the Chinese drones costs 12,000 Euro. pic.twitter.com/wUuJo6f2eq

— Julian Röpcke?? (@JulianRoepcke) October 31, 2022
In March, Mykhailo Fedorov, the Vice Prime Minister of Ukraine and Minister of Digital Transformation, published an open letter to DJI creator and CEO Frank Wang on Twitter.
In the letter, he claimed that the Russian military was "using DJI products to navigate" missile attacks and urged the business to cease operations in Russia until the hostility subsided.
Fedorov also expressed concerns about DJI's drone detection technology AeroScope, which he claimed, Russia was using to track down Ukrainian drones from a distance of roughly 50 kilometers.
Ukraine is using that same model (Matrice 30T) to defend itself. Along with other DJI models. Can't stop a commercial product from spreading to countries where it's not officially sold.

— Konrad Iturbe (@konrad_it) October 31, 2022
In April 2022, DJI announced that it would temporarily halt all business operations in Russia and Ukraine "in light of the hostilities." It became the first Chinese business to leave Russia since the country began its invasion of Ukraine in February 2022.
It said in a statement, "Pending the current review, DJI will temporarily suspend all business activities in Russia and Ukraine. We are engaging with customers, partners, and other stakeholders regarding the temporary suspension of business operations in the affected territories."
DJI also categorically stated that it opposes any use of its products that endangers people's lives, rights, or interests. "We do not provide technical support when military use of our products is identified," the company said.
DJI Global stated, "Our distributors, resellers, and other business partners have committed to following [our principles] when they sell and use our products. They agree not to sell DJI products to customers who plan to use them for military purposes or help modify our products for military use."
However, contrary to the statement, the use of these drones for military purposes has continued unabated.
Drones: Cornerstone Of Warfare In Russia & Ukraine
Drones have assumed an enhanced significance in the war between Russia and Ukraine. The TB2 Bayraktar drones deployed by Ukraine changed the game in favor of Ukraine in the initial months of the invasion. Later, American kamikaze drones were sent in decent numbers to Kyiv to boost the counteroffensive.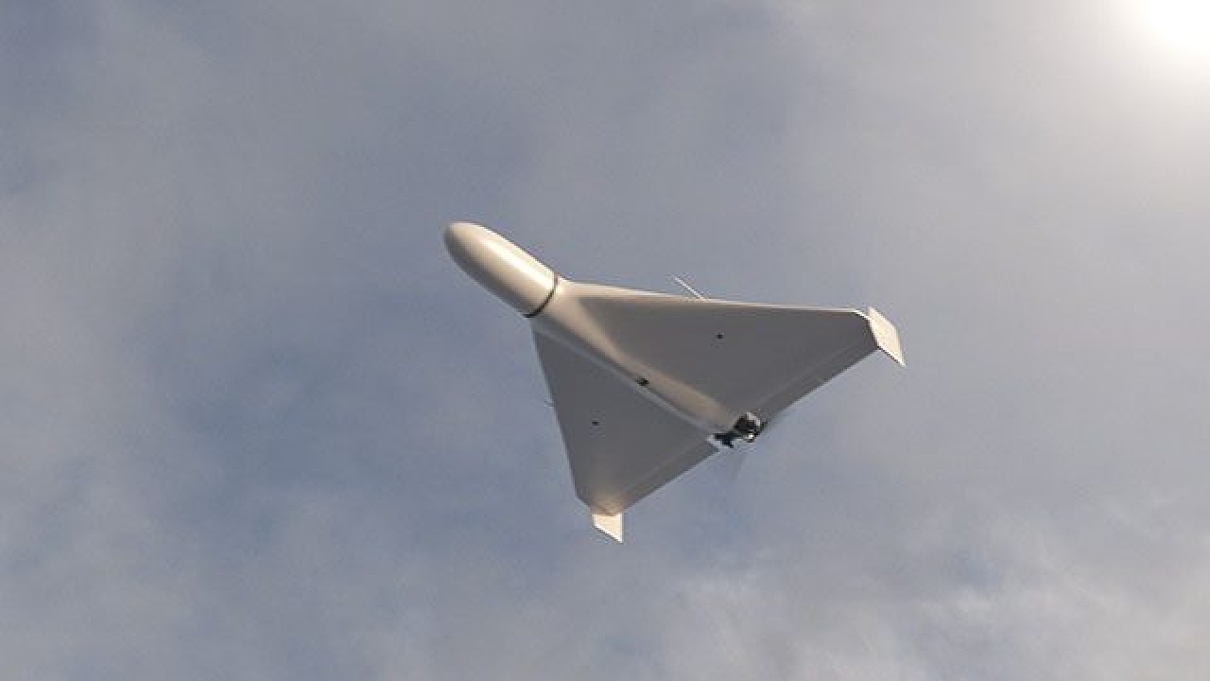 Another turning point in the ongoing conflict was when Russia bought and deployed Iranian-origin cheap and expendable Shahed-136 drones overwhelmingly deployed by Moscow to target Ukrainian civilian infrastructure.
While both the drones mentioned above are designed only for military use, the warring sides have also deployed civilian-use drones for Intelligence and Surveillance purposes; some are even modified to carry payloads to strike enemy targets.
DJI drones have played an active role in the conflict, even after being withdrawn by the manufacturer. There are speculations that these drones are available in the grey market, despite being officially pulled out.
Former Chief of the General Staff of the Armed Forces of the Russian Federation, General Yuri Baluyevsky, wrote in a book that the DJI Mavic drone had "revolutionized" warfare by improving artillery precision, as previously reported by South China Morning Post. Baluyevsky went so far as to compare the accuracy of the Mavic to that of precision-guided missiles.
Not just Russia, Ukraine has also allegedly deployed civilian-grade DJI drones for gathering intelligence and evaluating their missile strikes against the adversary. In June 2022, a Ukrainian Telegram account published a video of a soldier using a DJI unmanned aerial vehicle to record missile attacks against Russian soldiers.
Ukrainian officials have also accused Russia of using these drones despite the manufacturer banning their sale. It is pertinent to note that despite the Chinese company's assurances that their drones won't be utilized for military operations, DJI devices are regularly modified for use in the conflict.
For instance, according to Forbes, US Customs and Border Protection modified AeroScope via contractor Aerial Armor to extend the range and watch DJI drone activities on the US southern border.
That being said, the US government placed eight Chinese businesses on an investment blacklist last year, including drone manufacturer DJI, for alleged involvement in the surveillance of Uyghur Muslims.
While China has refrained from condemning Russia for its military operations in Ukraine, it has categorically stated that it would not aid Moscow militarily.