To strengthen defense cooperation, the Japan Air Self-Defense Force (JASDF) announced that the Japanese and French air forces are set to engage in their first-ever bilateral fighter jet drills from July 26-29. 
As stated by JASDF on July 18, the primary focus of this joint exercise is to enhance tactical expertise while fostering a deeper level of defense partnership between the two nations. 
A statement issued by the Japanese air force mentioned that the upcoming exercise, set to be held in Japan, will promote the vision of a free and open Indo-Pacific region. 
A French contingent comprising two Rafales, an Airbus A400M Atlas cargo plane, and approximately 120 personnel will participate in the joint training exercise. 
On the other hand, the JASDF will contribute three F-15 and two F-2 fighters, along with other aircraft, for formation flight and navigation training.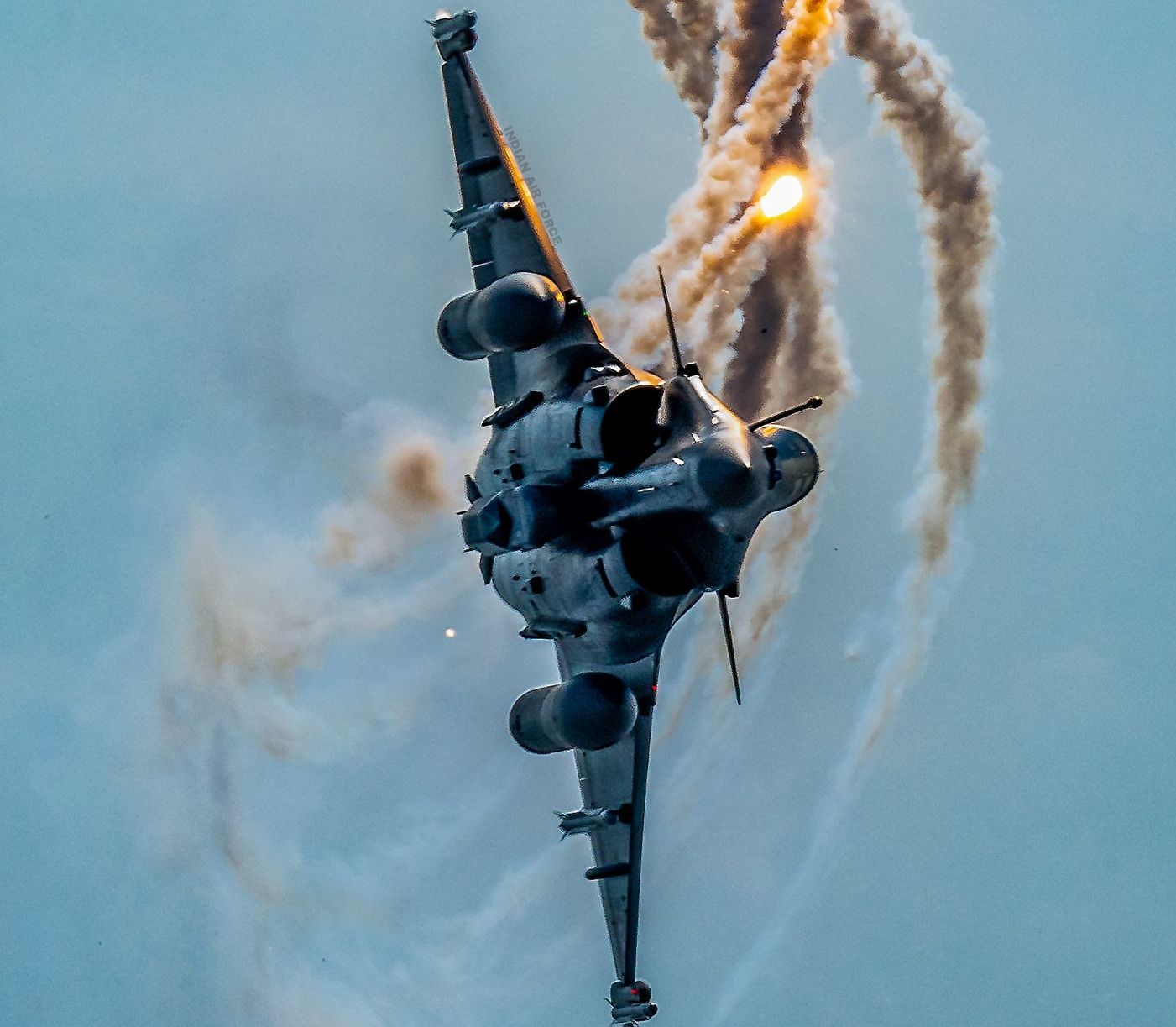 The joint drill will take place at the JASDF's Nyutabaru base in Miyazaki Prefecture, southwestern Japan, as well as in the airspace of the Kanto region in eastern Japan. 
Additionally, General Stephane Mille, the French Air and Space Force Chief of Staff, will visit Japan and join JASDF Chief of Staff General Hiroaki Uchikura for a joint press conference. 
Nonetheless, the joint fighter jet drills represent France's growing engagement in the Indo-Pacific region. According to the Japanese media outlet Nippon, the fighter jet drill is believed to be conducted with China in mind, as Beijing's assertiveness in the region continues to grow. 
France's Expanding Footprint In The Indo-Pacific
The EurAsian Times had reported that under the mission named Pégase 2023, France had deployed ten Rafale fighter jets, four Atlas transport aircraft, and five Phenix A330 multirole tankers in the Indo-Pacific region.
According to the French military, this deployment signifies its strategic commitment to boost its military presence and capabilities in the area, further emphasizing its engagement and support for regional security.
The country's Air Force is currently engaged in joint training alongside US and Japanese forces as part of the Northern Edge exercise, which commenced on July 2 and is scheduled to conclude on July 21. 
Meanwhile, as part of the Pégase 2023 mission, the European nation has outlined plans for "valued stopovers" in South Korea, Japan, and Indonesia from July 24 to August 3. 
These stopovers will include joint training sessions with partner air forces, providing significant opportunities to foster closer relationships between the participating nations. 
As a result, it is highly likely that France will also conduct fighter jet drills with South Korea and Indonesia in the coming days. 
However, the engagement of the French Air Force with regional countries is taking place amidst a backdrop of increasing tensions in the area, primarily driven by the assertive actions of China.
Japan, recognizing the importance of Taiwan's security to its interests, has expressed growing concern over China's actions and reiterated its commitment to seeking a peaceful resolution to the cross-strait issue. 
In a similar line, France, with its Indo-Pacific territories and interests, has supported Taiwan's involvement in international organizations and firmly opposed any unilateral alteration of the status quo through force.
While the primary goals of the joint drill revolve around improving tactical skills and defense collaboration, the underlying implication of reinforced ties between Japan and France holds considerable significance, especially in relation to China. 
In June, the French defense ministry said that it is committed to safeguarding sovereignty and protecting its territories in the region by employing a combination of stationed forces and collaborative power projections alongside partner nations. 
The European nation holds a significant geopolitical position and considers the Indo-Pacific region a priority due to its extensive territorial and military presence.
French territories stretch from the eastern coast of Africa to the western coast of the Americas, encompassing Mayotte, Scattered Islands, La Réunion, New Caledonia, Wallis & Futuna, French Polynesia, Clipperton Islands, as well as French Antarctic and sub-Antarctic territories.
Over 1.6 million French citizens inhabit these territories. This underscores France's deep-rooted connections and vested interests in the region.
Overall, France's proactive approach highlights its commitment to playing a substantial role in the Indo-Pacific and positioning itself as a key player in the evolving geopolitical landscape of the region.