France has dispatched a massive contingent of warplanes, including 10 Rafale fighter jets, to the Indo-Pacific under the Pégase 2023 mission to increase its regional presence and influence. 
The French Military took to Twitter on June 25 to announce the commencement of the mission and shared images of the military aircraft involved in the operation. 
According to a press release from the French defense ministry, the contingent participating in the mission will comprise 19 warplanes, consisting of 10 Dassault Rafale B and C multirole fighters, five A330 MRTT refueling aircraft, and four Airbus A400M transport planes. 
The Pégase 2023 mission, led by the French Air Force and Space, will unfold in three major phases from June 25 to August 3. 
From June 25 to 28, the Pégase 2023 mission will involve a simultaneous power projection to Malaysia and Singapore, covering a distance of over 11,000 km from metropolitan France, with a technical stopover at the air base of the French Forces in the United Arab Emirates (FFEAU).
#Pégase | Départ de la mission #PEGASE23 ! Cette nuit, 10 Rafale, 5 ravitailleurs A330 MRTT Phénix et 4 avions de transport A400M ont décollé vers l'Indopacifique. Après 1 escale @FFEAU_ALINDIEN, le dispositif se scindera en 2 pour atteindre ?? et ??. pic.twitter.com/Y78Sd7suOF

— Armée française – Opérations militaires (@EtatMajorFR) June 25, 2023
Following their initial stop at Al Dhafra Air Base in the UAE, the Pégase 2023 contingent is divided into two groups, each heading towards Malaysia and Singapore, respectively.
After their engagements in the Southeast Asian countries, the two groups will participate in extensive multinational exercises led by the US military in Guam and Palau from July 2 to 21. 
During this period, air assets such as A400M and MRTT will be deployed to support the French forces permanently stationed in the country's overseas territories of New Caledonia and French Polynesia to carry out various missions. 
Lastly, from July 24 to August 3, the mission will entail "valued stopovers" in South Korea, Japan, and Indonesia. Each stopover will involve joint training sessions with partner air forces.
Following the completion of their mission, the French team will make their return journey back home, traveling through Qatar and Djibouti.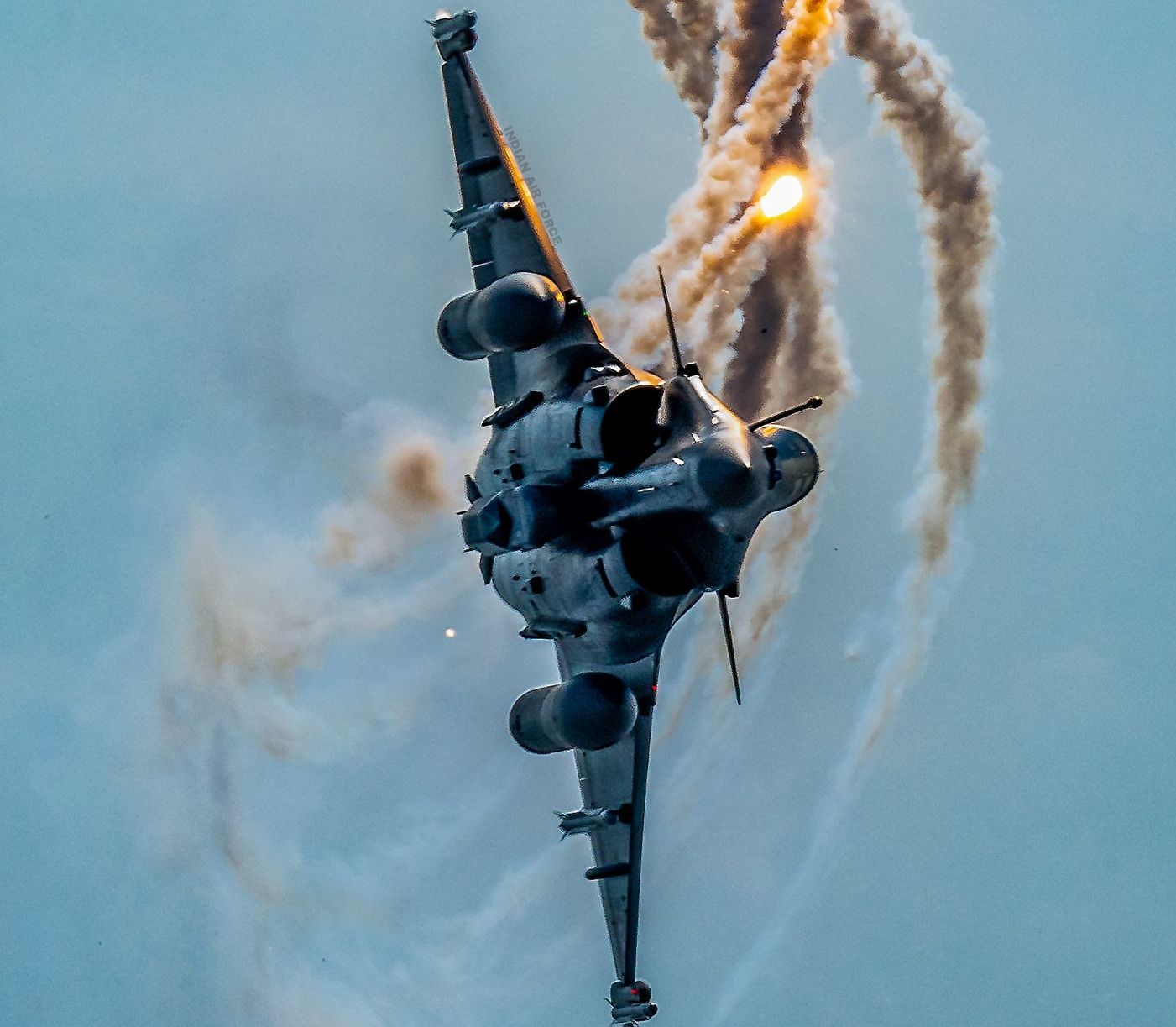 Focus On the Indo-Pacific Region
The main objective of the latest deployment is to showcase France's power projection capabilities. The country highlights its status as a resident sovereign nation in the Indo-Pacific. 
The French defense ministry underlined its commitment to safeguarding its sovereignty and protecting its territories in the region through a combination of locally stationed forces and regular power projections in cooperation with partner nations. 
According to the ministry, the mission aims to convey a "non-escalatory" stance and an approach rooted in respect for international law and freedom of movement.
The Pégase 2023 mission aligns completely with this framework and complements the various deployments and exercises that France is currently undertaking in the region.
The deployment of a large contingent by France aligns with a broader pattern observed among European nations as they increasingly intensify their engagement with regional powers in the Indo-Pacific region. 
This concerted effort, undertaken in coordination with US forces, stems from the region's growing significance as a potential focal point for conflicts involving China. 
As previously stated, the French military is also slated to participate in a training exercise on Guam Island, which has emerged as a crucial strategic hub amidst escalating tensions with China.
In a potential crisis involving Taiwan, Guam would assume a vital role as a logistical hub and a crucial staging area for combat forces en route to the Taiwan Strait. 
The strategic value of Guam lies in its capacity to serve as a critical link in the supply chain, facilitating the rapid deployment and sustainment of military assets.
Furthermore, compared to other host countries in the region, Guam offers a more reliable and secure base of operations, which enhances the effectiveness and resilience of military operations. 
The small island of Guam has additionally served as a host for numerous multinational military exercises, attracting participation from various regional countries. 
On June 25, South Korea announced its participation in the upcoming Pacific Vanguard exercise, a US-led multinational maritime exercise taking place off the coast of Guam from July 1-12. 
The exercise will involve naval forces from South Korea, the United States, Australia, and Japan. The Korean Navy will deploy Munmu, the Great Destroyer, a 4,400-ton vessel for the exercise. 
Participating navies will engage in diverse maritime operations during the event, including anti-submarine warfare, air warfare, and live-fire missile events. 
Seoul has been participating in this exercise since 2019, aiming to augment combined operational capabilities with its international partners.