Russian President Vladimir Putin approved increasing the size of Russia's armed forces to 1.5 million from 1 million, while his government is advertising hefty pay to struggling families for joining the reserves in the three-month-old temporary mobilization.
Russia seems to have calculated that the war will head well into next year, with US and Europe continuing to arm Ukraine, overlooking their own depleting arms stocks and dire economic conditions.
In an annual televised conference, Putin accepted the proposal by Defence Minister Sergei Shoigu, who also recommended 695,000 of the combatants be professionally contracted soldiers.
Putin himself said there were no "funding restrictions" for the military, which he called "tragic" and is helpless towards, blaming the West for "dragging out" the conflict. Earlier this month, he anticipated that Russia could be fighting in Ukraine for a long time.
On Wednesday, the President Joe Biden administration approved another $2 billion worth of security assistance to Ukraine, including a Patriot surface-to-air missile (SAM) system.
The announcement came in the backdrop of Ukraine President Volodymyr Zelenskyy addressing the United States Congress the same day in his first outside his country since the war began.
But embarking on what might be a long-running heightened military budget indicates Russia has the financial wherewithal, itself implying the raft of Western sanctions have not severely impacted the Russian economy.
During the conference, Putin also acknowledged "problems" and "issues" with the call-up of 300,000 reservists, which began in September.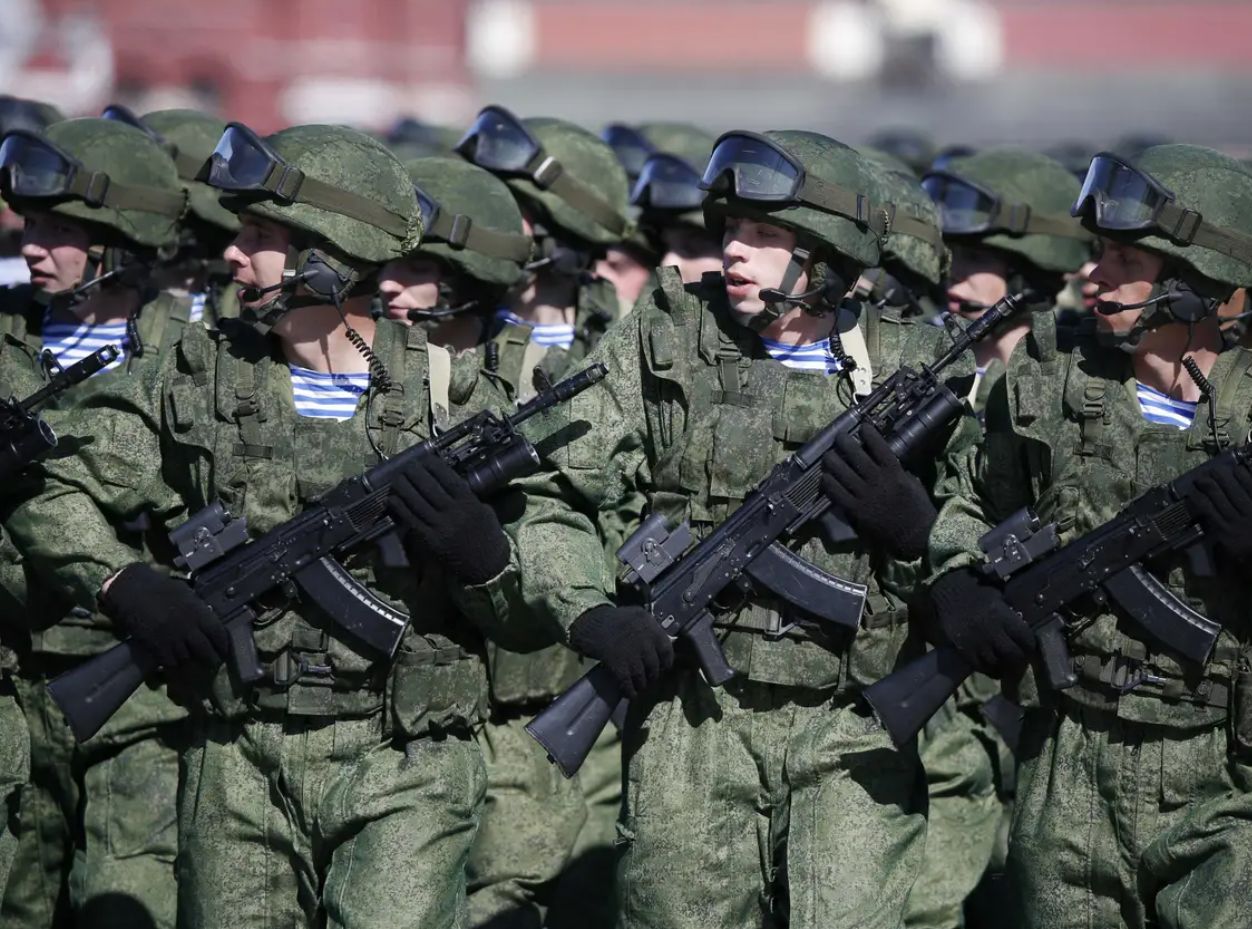 Why Is Russia Recruiting More Soldiers?
The overall resilient economy that admittedly weathered the multiple sanctions by the West and did not "collapse" as predicted is possibly driving the recruitment campaign.
The impact of sanctions has been observed to be limited and mixed. Russia, therefore, appears confident that it can afford the hefty financial remunerations to soldiers.
It has used only 40% of its military wherewithal with around 150,000 soldiers. The war is being conducted by only two military districts (Western and Southern) with no mobilizations from other regions. Ukraine had briefly choked Russia's long-range gun and rocket artillery by hitting its long supply lines.
Russia thus introduced loitering munitions (or kamikaze, suicide drones) like the Lancet series and the Iranian-origin Shahed-136.
Such Ukrainian tactical successes might keep increasing with military assistance from the North Atlantic Treaty Organization (NATO), possibly continuing despite NATO countries' economic crises.
The partial mobilization in September was therefore aimed at bolstering the Russian army's rear echelons, while professionally trained soldiers in the frontlines can go on the offensive to completely take the remaining areas in the separatist regions.
Pressure from the US has forced European countries like Germany and France to maintain a hardline on Russia, despite periodic murmurings of aspiring for independence in their foreign policy.
President Emmanuel Macron's recent statement about accommodating Russian concerns also, where he asked for "security guarantees" for Moscow, jolted both hawkish Baltic nations and came after he visited Washington.
The US and Europe's apparent refusal to participate directly in the war and the silent majority in Europe opposing Ukrainian's accession into NATO has been the most significant indicator of geopolitical competition driving the confrontation with Moscow, rather than the perception of a Russian threat.
The Promotional Videos
The enacted advertisements showed a decorated Russian veteran requesting his daughter to break open her piggy bank, where she had saved money to buy a new mobile phone. The father's employer has not paid his staff's wages.
Grudgingly handing him the money, she is also shown empathizing with his condition to a friend, pointing to his physical and psychological scars from war.
Russian propaganda video trying to convince middle-aged Russian men to volunteer to go to Ukraine and kill innocent people in order to be able to buy phones for their daughters.

Pure insanity… pic.twitter.com/KNKcqNxHLd

— Visegrád 24 (@visegrad24) December 18, 2022
The friend, too, shares the experience with her father being a veteran. The father in the promotional video overhears the conversation, keeps back the piggy bank, and steps out of the house.
He is shown returning six months later in military fatigues, where his daughter hugs him, and he hands a new mobile phone, indicating he chose to join again and has been compensated handsomely for his military service.
In another video, an old man is cutting back on buying groceries and is reluctantly forced to put up his car for sale. Just as he is about to conclude the transaction, his young son turns up in battlefield fatigues and tears up the contract, forcing the buyer to storm off.
The son presumably tells his father that since he has decided to volunteer in the military, they wouldn't have financial hardships.
Motivational Russian advertisement for Russian men to go to war.

The main theme: Poverty.

You can't afford buying food? No worries, Russian Army has the perfect solution. pic.twitter.com/lxkobKiPDX

— Clash Report (@clashreport) December 19, 2022
Russian Economy Hurt But Not Destroyed
Positive economic indicators like surplus government revenue from energy sales; strengthening national currency (Rouble); and a massive trade surplus exist alongside falling inflation which is not as low as hoped; shrinking GDP; subdued consumer demand; and reduced industrial production.
Most mainstream reports note the Russian economy to have taken a hit owing to the exit of foreign firms and lack of access to foreign technology, anticipating a 40% decline over the next few years, commonly quoting a Yale University study. But the same reports also cite International Monetary Fund (IMF) studies from early August that "upgraded" their outlook for Russian Gross Domestic Product (GDP) by 2.5 percentage points.
By June, in its fifth rate cut, the Central Bank of Russia (CBR) slashed its key interest rate by a whopping 150 basis points (8% from 9.5%), bringing it to the pre-war level.
This is because inflation fell from 17.1% in May to 15.9% in June, finally settling at 12.7% in December. It had initially hiked interest rates from 9.5% to 20% by late February as an emergency measure immediately after it began the war.
While the inflation rate is still well above the CBR's 4% target, the steady, consistent drop means Russia can afford its citizens spending and consuming goods. At the same time, Russia earned $98 billion from fossil fuel exports in the first 100 days of the war alone.
The revenue is expected to touch $337 billion by the end of this year – a 31% increase from 2021. Its current account surplus was a record high of $167 billion between January and July, more than triple that of 2021.
Thus, opinion remains divided amongst Western experts on the damage inflicted by sanctions, as the IMF notes short-term resilience in the Russian economy.
CNBC characterized this impact as "floundering, not drowning," where the "immediate collapse" predicted by some was not seen, though the Russian economy continues to contract by 4% year-on-year.
Its biggest export is an essential commodity like fossil fuels, demanding payments in Roubles for its sales, and immediate capital controls (preventing the foreign currency from leaving the economy) have been partially credited with the ability of the Russian economy to largely prevail over the sanctions.