A day before the Pakistani Foreign Minister Bilawal Bhutto is expected to land in India for the much-awaited Shanghai Cooperation Organization (SCO) conference in Goa on May 4 and 5, the Indian Army foiled an infiltration bid along the Line of Control with Pakistan, killing two terrorists and seizing a huge cache of arms and ammunition.
This is the first visit of a Pakistani foreign minister to India in the past decade or more. Both the South Asian neighbors have been at loggerheads and were on the brink of war at least twice in the past decade: First, when India carried out a surgical strike on Pakistan in 2016 after the Uri terror attack and then, in 2019, when India Air Force (IAF) carried out Balakot air strike on a terrorist camp deep inside the Pakistan-controlled territory of Khyber-Pakhtunkhwa.
Though it is believed that Bilawal Bhutto would not have any bilateral meeting with his Indian counterpart Dr. S Jaishankar, the visit was a positive step in bringing normalcy between the two countries, which were one nation before the partition in 1947.
But, first, the Poonch terror attack on an army truck on April 20 and May 3 infiltration bid can jeopardize the tense relations between the two nations.
"Based on a specific intelligence input provided by Jammu Kashmir Police of likely infiltration from one of the terrorist launch pads across the Line of Control (LoC) towards Machhal sector, troops were put on high alert since May 1," said Lt Colonel Emron Mausavi, Srinagar-based regional spokesperson of India's Ministry of Defense on May 3.
"Early morning on May 3, terrorists were sighted by the Indian troops. They had infiltrated into the Indian side of the LoC. An intense firefight ensued, resulting in the elimination of two terrorists. Bodies of two terrorists have been recovered along with two AK-series rifles, magazines, and a huge quantity of war-like stores," Lt. Col Mausavi added.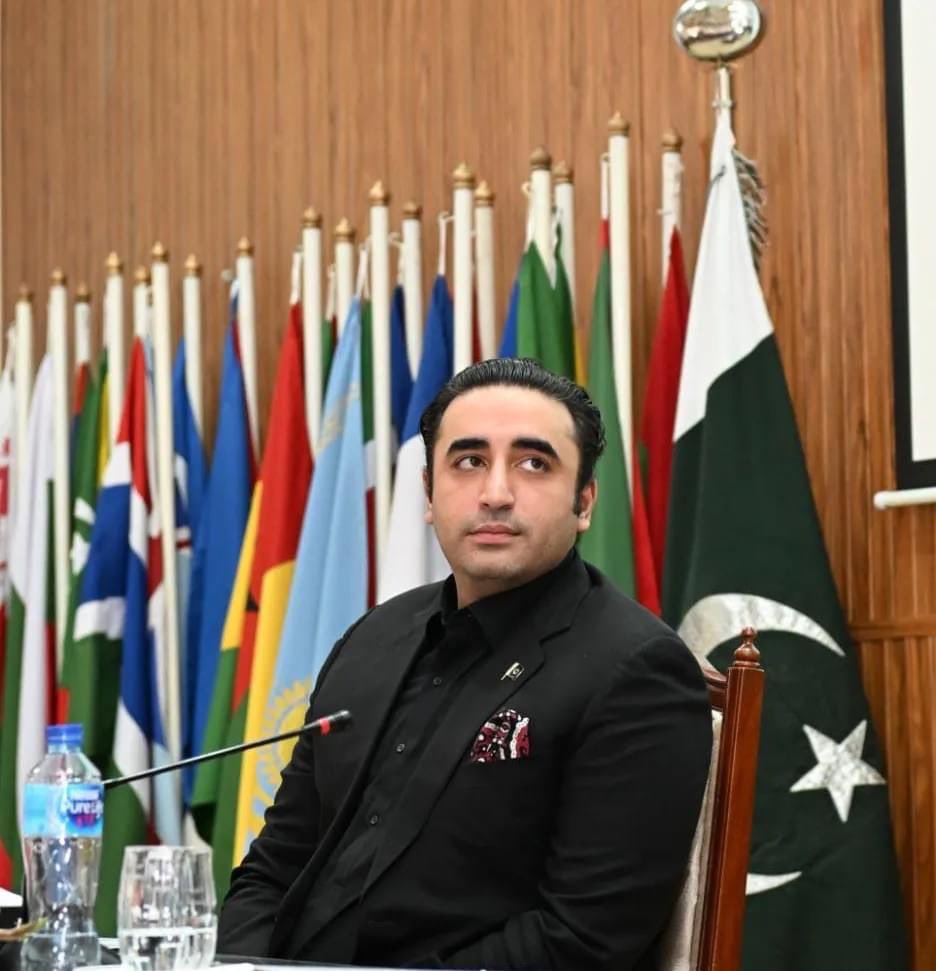 Since partition, the two countries have fought three major wars and a sectoral month-long battle in Kargil in 1999. Relations have never been cordial since partition due to the proxy war unleashed by Pakistan in Kashmir and other parts of India. India maintains that Pakistan is a 'sponsor' of terrorism, sending terrorists across LoC to carry out terrorist attacks in Jammu and Kashmir (J&K).
"Pakistani Foreign Minister Bilawal Bhutto will definitely rake up the Kashmir issue at the SCO conference, and May 3's infiltration bid by terrorists in the Machhal sector of LoC is the manifestation of the same," said Colonel Danvir Singh (Retired), a defense expert from India.
"Since the abrogation of Article 370 from J&K, the Pakistan government and its army are on backfoot, and things are moving towards normalcy in J&K, so they (Pakistan) want to show the world that Kashmir is still a disputed territory," Colonel Singh added.
The two-day SCO meeting in Goa will be attended by the foreign ministers of Russia (Sergey Lavrov), China (Qin Gang), and other Central Asian countries. India is chairing the SCO group this year. Last month India hosted the SCO Defense Ministers conclave in Delhi on April 28, which was not attended by Pakistan. The defense advisor of Pakistan's prime minister, Malik Ahmed, participated in the meeting virtually.
The conference is in the background of geopolitical turmoil, from the Ukraine-Russia war to the Line of Actual Control (LAC) tensions between India and China and the Taliban rule in Afghanistan.
With the economic crisis plaguing Pakistan, it wants to divert the attention of its people by reiterating the cause of the Kashmir issue and 'internationalizing' it on global platforms.
"Pakistan wants a grey-zone conflict with India by infiltration attempts by terrorists and sporadic terror attacks in the state of Jammu and Kashmir. We can even witness ceasefire violations by the Pakistan Army in the days to come along LoC, to show Kashmir as not at all peaceful, as claimed by India", Colonel Singh added.
Recently, senior Pakistani journalists disclosed that the Pakistani Army could not fight a direct war with India due to its old and rusted tanks and poor logistics support, as was confided by former Pakistani Army Chief General Qamar Bajwa.
This could be the reason for infiltration by the terrorists to carry out a proxy war in Kashmir. Even recently, the incumbent Pakistan Chief of Army Staff General Asim Munir, while delivering a speech at Pakistan Military Academy, had vowed to support the cause of Kashmir.
After the Balakot air strike and muscle flexing by the Modi government over the release of an Indian fighter pilot, Wing Commander Abhinandan, Pakistan had gone into a cocoon. Pakistan Army had, in 2022, sought and agreed to strictly adhere to the 2003 ceasefire with India along the LoC, resulting in a massive dip in the firing and shelling along the disputed borders between the two countries.
But with internal strife on the rise, Pakistan Army has again activated terror launch pads along LoC. Global terrorist organizations like LeT and Jaish-e-Mohammed (JeM) have headquarters in Pakistan. The commander of the home-grown terrorist outfit of Kashmir, Hizbul Mujahideen (HM), Syed Salahuddin, has taken political asylum in Pakistan.
Even on April 20, when Bilawal Bhutto had announced his visit to India for the SCO meeting, a cowardly terrorist attack on a military truck occurred in the Jammu region's Poonch area in which five Indian Army soldiers were killed.
India is also chairing the G20 group meeting this year, so a few conferences are to be held in Jammu and Kashmir too. Foreign dignitaries will attend these G20 meetings in Kashmir, and Pakistan will not allow these meetings to occur peacefully.
Also, India is not relenting on making these G20 meetings in Kashmir a success, asserts Colonel Singh, who had a long experience of counter-insurgency and counter-terrorism operations in Kashmir as well as along LoC during his long career in the Indian Army.
Penned By: Neeraj Rajput
Please email us at etdesk (at) eurasiantimes.com