German government's refusal to supply Ukraine with fighter jets remains unchanged, and any speculations on this topic are untimely, German government spokeswoman Christiane Hoffmann said on Monday.
On Monday, Ukrainian Prime Minister Denys Shmyhal said that Kyiv expected to receive fighter jets from the West in the near future, and it would take Ukrainian pilots at least six months to learn how to operate them.
Last week, however, German Chancellor Olaf Scholz and Defense Minister Boris Pistorius both said Germany had no plans to send warplanes to Ukraine.
"The Federal Chancellor already spoke on this topic in parliament last week. He also said yesterday during his trip to South America that everything had already been said on this topic, and combat aircraft were out of the question," Hoffmann told reporters, adding that the stance outlined by Scholz "remains unchanged."
The spokeswoman also rejected speculations that there was "some kind of competition" among Western countries in the amount of military assistance provided to Ukraine, saying it was an "unnecessary debate at the present time."
"We made a decision on the Leopard tanks only last week. And now, we are in the process of implementing logistics and training. And these are the issues that are now in focus, and that first of all have to be resolved," Hoffmann noted.
Western countries have ramped up their military support for Ukraine after Russia launched a special military operation there in late February 2022, responding to calls for help from the breakaway republics of Donetsk and Luhansk.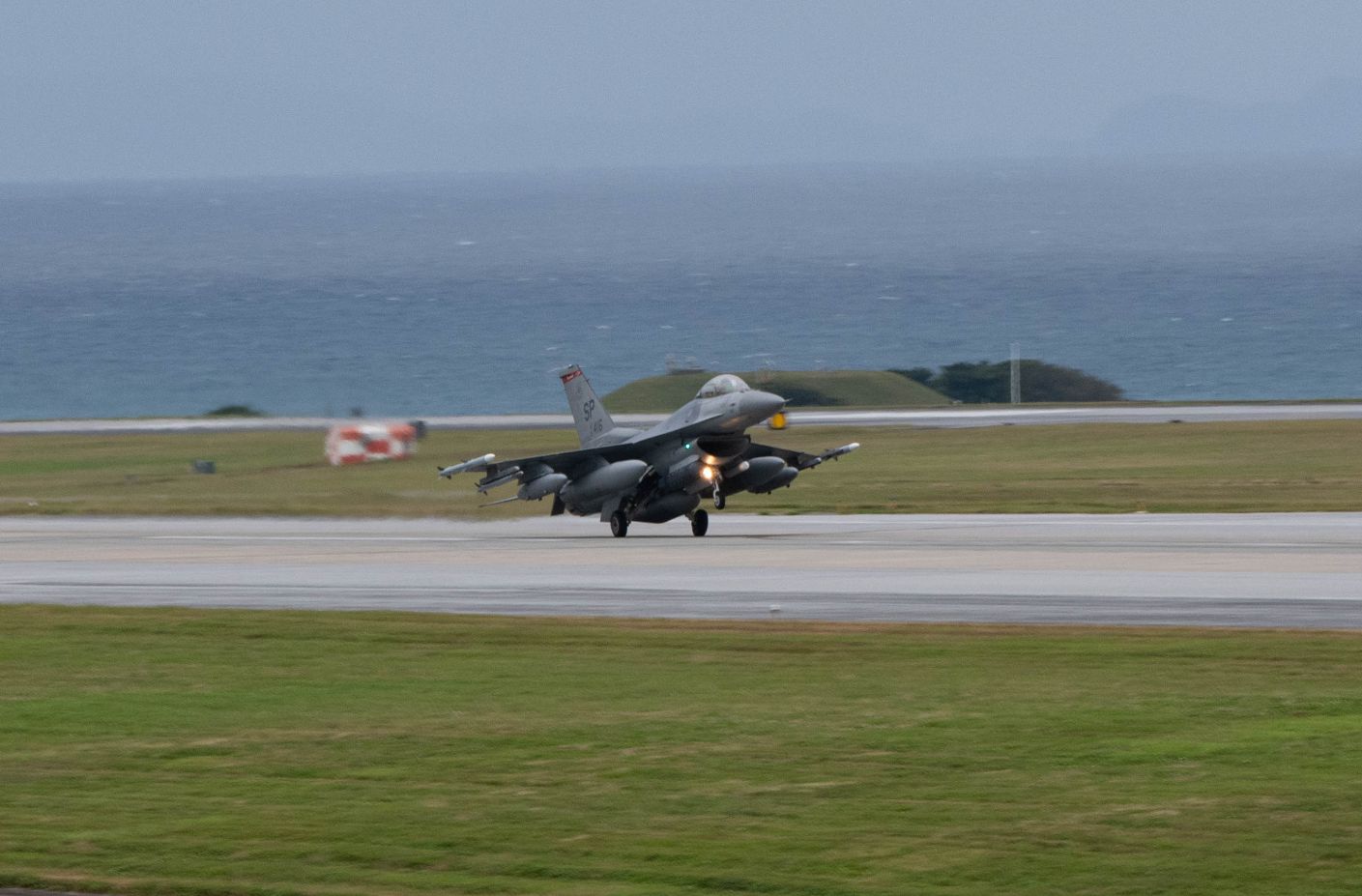 In April 2022, Moscow sent a note to NATO member states condemning their military assistance to Kyiv. Russian Foreign Minister Sergey Lavrov has warned that any arms shipments on Ukrainian territory would be "legitimate targets" for Russian forces.
Meanwhile, UK Defense Secretary Ben Wallace said that British tanks Challenger 2 could arrive on the front line in Ukraine before the summer, in May or closer to Easter.
"Obviously, for security reasons, I can't tell exactly the timings. But what I can say is: it starts with training on individual operations or platforms, then on training on being able to join together with formation units to fight as a formed unit, because that's important, and then from where in those tanks will be put in. What I can say is will be this side of the summer, or May, or probably towards Easter time," he said, answering the lawmakers' question when British tanks would appear on the front line in Ukraine.
Earlier, UK Minister of State at the Ministry of Defence Alex Chalk said that the UK planned to supply Challenger 2 tanks to Ukraine at the end of March, and training of the Ukrainian military to service them was to begin on Monday this week.
Additionally, the head of the UK Defence Select Committee, Tobias Ellwood, said on Monday that the United Kingdom is involved in the Ukrainian conflict and should "face Russia directly."
"We are now at war in Europe, we need to move to a war footing, we are involved in that, we have mobilized our procurement processes, we are gifting equipment [to Ukraine]. We need to face Russia directly rather than leaving Ukraine to do all the work," he said in an interview with UK broadcaster Sky News.
Ellwood said the UK government must "recognize the world is changing" and provide appropriate funding to the military.
"If we see Russia wants to do more things in the Baltics, for example, there will be an expectation, indeed, anticipation that we would participate in that. That requires land forces, air as well, and maritime too," he said.
The senior Conservative lawmaker also urged the government to revoke an earlier decision to reduce the size of the country's armed forces by 10,000 troops and increase defense spending, in particular, to modernize ground units, at the same time recognizing that UK ground forces are in a "dire state."
"You have three main components to land warfare — that's your tank, your main battle tank, your armored fighting vehicle, and your recon vehicle. And in our case, you have the Challenger 2, you have the Warrior, and you have the Scimitar, and they are all over 20, 30, or 50 years old without any upgrades," he said.
Ellwood said the UK provided "huge investments" over the years to develop its maritime capabilities, build aircraft carriers, supply more fighter jets, but the number of tanks had been greatly reduced — from 900 tanks several years ago to 148 now.
In this regard, the UK government should be "very concerned," especially against the backdrop of the Ukrainian conflict. It is necessary not only to invest in emerging industries, such as cybersecurity and space but also to do so without compromising the military's ground forces, he added.
The head of the Committee noted that the UK's defense spending exceeds that of any other European country, in particular, in connection with the maintenance of nuclear potential and the active modernization of the army.
However, new models of equipment will go into service only in a few years, and at the moment, the size of the army is too small, given that the armed forces are often used in times of crisis in the country.
Via: Sputnik News Agency