The UK Ministry of Defense recently alleged that Moscow might contemplate deploying a few of its cutting-edge T-14 Armata main combat tanks in Ukraine.
At the same time, the ministry claimed that the sophisticated T-14 tanks would be fielded in small numbers and solely for propaganda reasons, as Moscow is only thought to have a force of "low tens" of them.
However, in its intelligence update dated January 25, the British MoD reported that in recent months, Russian forces were hesitant to accept the first tranche of T-14 handed to them. 
The explanation offered for the Russian soldiers' reaction was that the tanks were in "poor condition."
Although it is unclear precisely what features of the MBT sparked this response, Russian officials have previously made public statements about issues with the T-14's engine and thermal imaging equipment, the MoD added. 
Latest Defence Intelligence update on the situation in Ukraine – 25 January 2023

Find out more about the UK government's response: https://t.co/c8as8hYBrr

?? #StandWithUkraine ?? pic.twitter.com/YiIweSI6hI

— Ministry of Defence ?? (@DefenceHQ) January 25, 2023
Russian Defense Minister Sergei Shoigu termed the anticipated production run for 2022 as "experimental-industrial" in 2021. As a result, it is unclear that any dispatched T-14 tanks would have fulfilled the usual conditions for new equipment to be considered operational, the ministry noted. 
The British MoD has also previously questioned the Russian tank's ability to engage in battle, alleging that despite eleven years of development, the project has been beset by delays, a smaller fleet size than anticipated, and reports of production problems. 
It has been frequently reported that a variety of technical challenges have plagued the tank's development process.
In May 2020, it was alleged that TOW-2B anti-tank weapons damaged three T-14s, and one Armata was destroyed.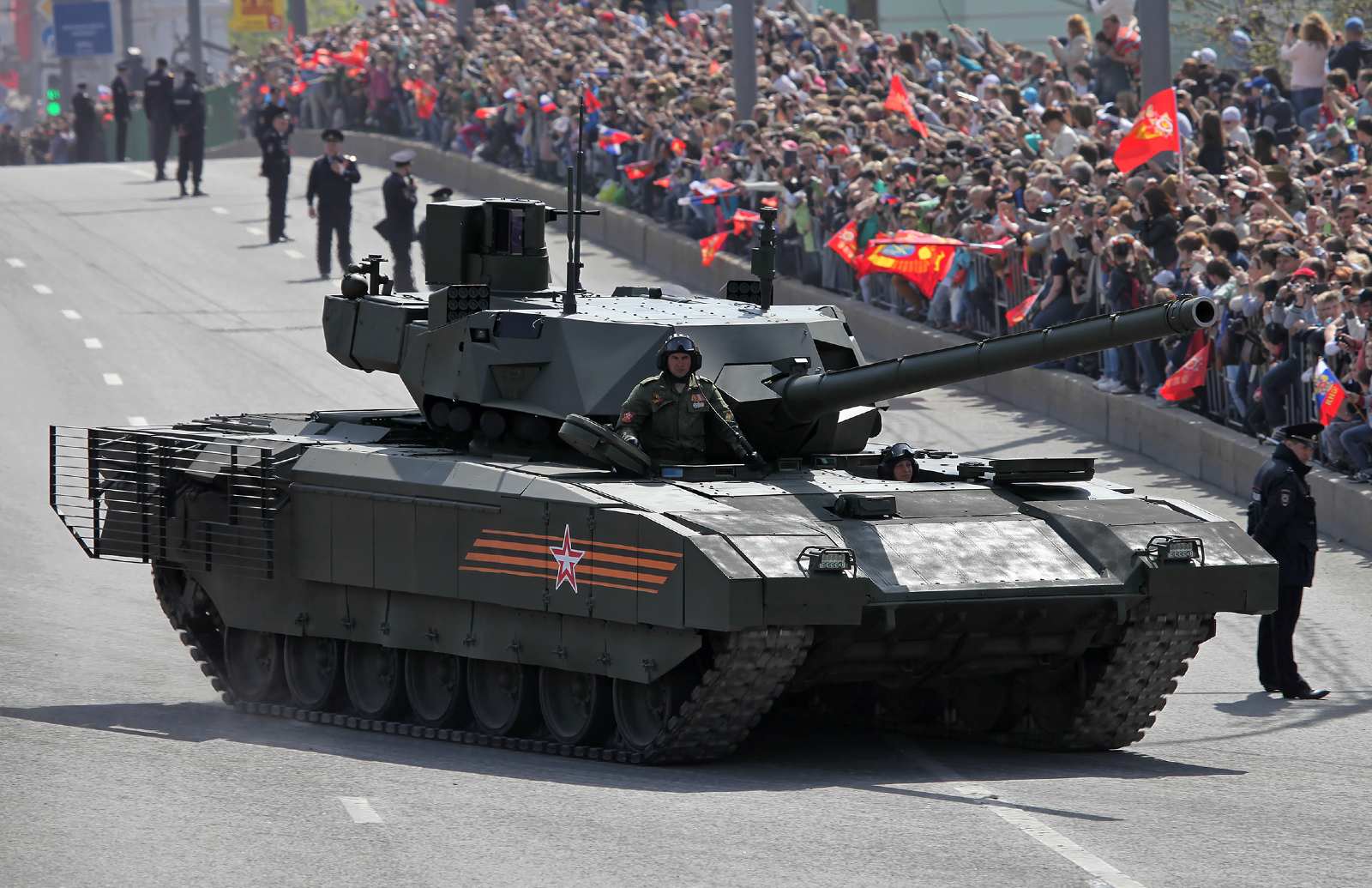 However, Russia's Industry and Trade Minister Denis Manturov in August 2020 said that the issues with the engines and thermal imagers had been fixed. 
"The engine generates the parameters and the technical characteristics laid out in the performance specifications upon its design. As for the thermal imagers, I can confidently say that we have a fully import-substituted Russian product made by Shvabe [Holding]," Manturov claimed. 
Some experts contend that the British MoD's assessments of the T-14s may have been made public to pave the way for the supply of Western-made tanks to Ukraine. 
Western Tanks For Ukraine
US President Joe Biden could announce plans to deliver at least 30 M1 Abrams tanks. Olaf Scholz, the chancellor of Germany, purportedly also plans to send at least 14 Leopard 2 tanks to Ukraine. 
The revelation was described as "another blatant provocation" by Russia's ambassador to the United States. Furthermore, a Kremlin spokesperson stated that Germany's reported decision would "bring nothing good" and leave "a lasting mark" on relations with Russia. 
Ukrainian officials said they desperately needed heavier armaments and that sufficient combat tanks may help Kyiv retake territory from the Russians. 
Germans have suffered months of intense political discussion over concerns that deploying tanks would exacerbate the conflict and make NATO an explicit participant in the Ukraine war. 
German officials reportedly stated they would only consent to supply Leopard 2s to Ukraine if the US also delivered M1 Abrams. 
In recent days, the Allied nations had grown impatient with Germany's hesitation in approving its main battle tanks. 
Poland, one of 16 European and NATO nations that own Leopard 2 tanks produced in Germany, has been lobbying to send the tanks to Ukraine, but under export regulations, Berlin must approve.
Western tanks, such as the Challenger 2 from the UK, the Leopard 2 from Germany, and the Abrams from the US, are all considered superior to their Soviet-era counterparts, like the ubiquitous T-72. 
These Western-made tanks will boost the morale, agility, and strike power & accuracy of the Ukrainian military.
There has been a considerable increase in the number of heavy weapons provided by the West in recent weeks, including hundreds of armored vehicles, artillery systems, and ammunition. 
Experts believe that if Ukrainian forces are adequately trained and heavy weapons are supplied on time, they might be crucial in countering any spring offensive by the Russian military.