The development of India's indigenous LCA Mk2 fighter jets will begin after ToT (transfer of technology) is signed with the US engine manufacturing company GE Aviation.
Next month's visit of Prime Narendra Modi to the White House is likely to churn the momentum of the deal, EurAsian Times has learned.
India's medium-weight fighter (MWF), LCA Mk2, is an advanced version of Light Combat Aircraft (LCA) Mk1A, which is being used by the Indian Air Force (IAF).
The LCA Tejas series has been designed and developed by India's government subsidiary Aeronautical Development Agency (ADA), in active participation with Hindustan Aeronautics Ltd (HAL). LCA jets are manufactured in the Bengaluru facility of HAL.
Last year in September (2022), Cabinet Committee on Security (CCS) approved a sum of Rs 10,000 crore ($1.2B) for the development of the LCA Tejas MK2 project, which included prototype development and flight testing.
"This sum for the LCA MK2 project was sanctioned from the Defence Budget of the Ministry of Defence (MoD)", said a top functionary involved in the project. "So there has been no crunch of funds, but the issue which has stalled the project is 100 percent Transfer of Technology (TOT) of the GE 414 engines from the US", a top source linked to Tejas MK2 program told EurAsian Times.
LCA Mk2 is pitched to be 4.5 generation aircraft with a weight heavier than the LCA Mk1A. With a weight of 7.8 tons, LCA Mk2 is slated to carry a payload (weapons) of 6.5 tonnes.
While LCA Mk1A has 08 weapons pods, Mk2 aircraft has 11 weapons pods. HAL plans to weaponize Mk2 with indigenous missiles like Astra and Rudram beside French Meteor, Mica, and Scalp. MK2, when developed, is likely to replace IAF's aging squadrons of Mirage 2000 and Jaguars fighter jets.
LCA MK2 jets are to be powered by GE-F414 INS6 engines of the US giant GE Aviation. The company is 'willing' to manufacture GE-414 engines in India under Prime Minister Narendra Modi's flagship program of 'Make In India.'
The proposal is learned to have been pending before the US Congress now. India needs at least 99 such F414 engines for Mk2 aircraft. In 2021, HAL signed a deal worth Rs 5375 crores ($650M) for procuring 99 F404 engines from GE Aviation for LCA Tejas Mk1A aircraft.
Last month US Congressman Ro Khanna, on his visit to India, told the media that the deal for the ToT is likely to be done before PM Modi's visit to the US, which is scheduled to be in the month of June.
As per the White House, PM Modi will attend a dinner hosted by President Joe Biden on June 22 at his official residence during the US visit.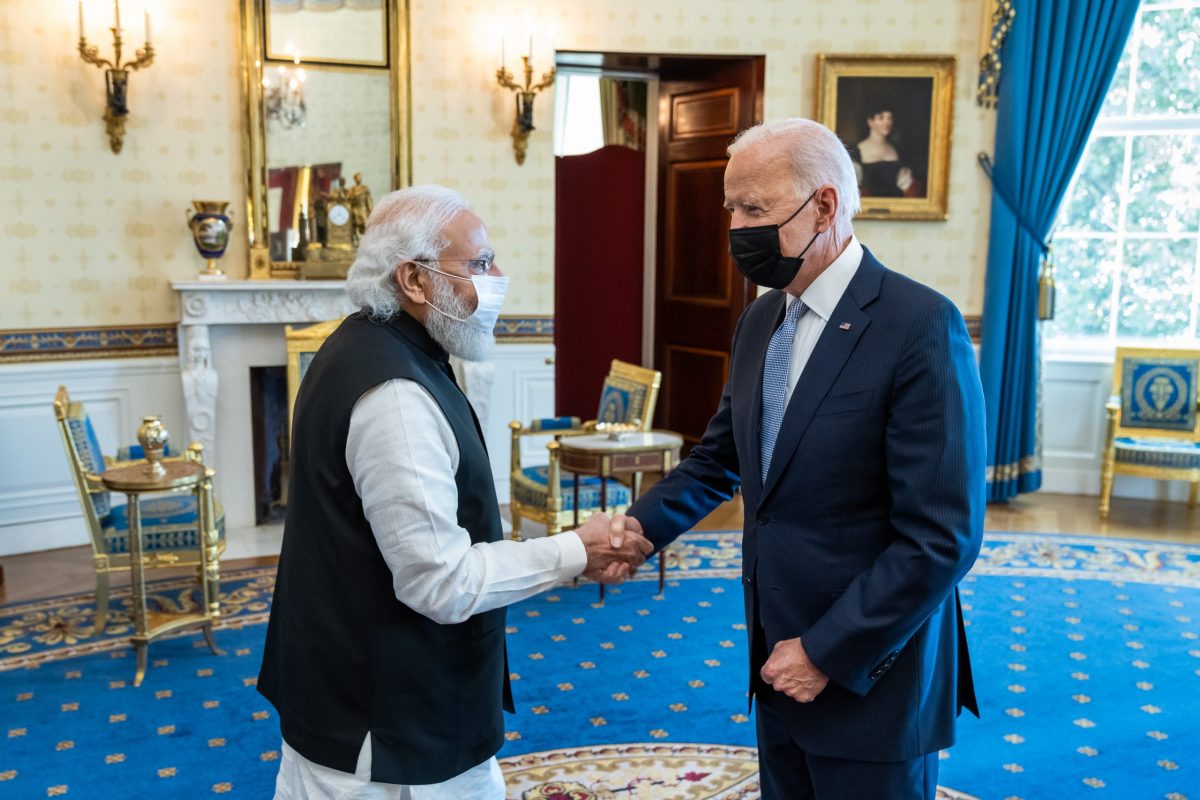 In January this year, National Security Advisor (NSA) Ajit Doval visited the US to attend the inaugural meeting of the initiative on Critical and Emerging Technologies (iCTE) with his counterpart Jake Sullivan. iCTE was announced by PM Modi and President Biden in the year 2022.
After the January meeting between Doval and Sullivan, the White House issued a 'fact sheet' on Indo-US cooperation in the field of technology.
It read, "Developing a new bilateral Defense Industrial Cooperation Roadmap to accelerate technological cooperation between both countries for the joint development and production, with an initial focus on exploring projects related to jet engines, munition-related technologies, and other systems."
It further mentioned about GE's request, "Noting the United States has received an application from General Electric to jointly produce jet engines that could power jet aircraft operated and produced indigenously by India. The United States commits to an expeditious review of this application."
"Take the case of India's first indigenous fighter jet project Marut (of the 60s), which failed primarily due to its engine. It was a well-designed and very capable aircraft, but the project dommed as the engine was not indigenous", says Dr. Ravi Gupta, an Ex Scientist of DRDO.
Defence Research and Development Organisation (DRDO) is India's leading defense establishment owned by the government and involved in the R&D of tanks, artillery guns, bombs, and missiles. ADA, which is involved in the design and development of the LCA Tejas series, is owned by DRDO.
"So, if the LCA Mk2 project needs to be successful, its engine should be fully indigenous", Dr. Gupta told EurAsian Times, emphasizing 100 percent ToT of GE-414 engines to India.
ADA and HAL had initially planned to develop the LCA Mk2 by the end of this year, i.e., by 2023, and production from 2025. But with the ToT issue still pending, the project will be delayed like the earlier versions of LCA Tejas and LCA Tejas Mk1A.
While presently, IAF operates 02 squadrons of basic Tejas aircraft, MoD had ordered 83 Mk1A fighters too.
ADA and HAL are working on the design and development of the 5th generation stealth fighter jet, AMCA (Advanced Medium Combat Aircraft). The government aviation agencies need engines for AMCA too.
With the big demand for engines for indigenous fighters, the Modi-led Indian Government wants to manufacture these engines in India under the 'Atma-Nirbhar' (self-reliance) policy of New Delhi.
"There are numerous global aviation companies that manufacture fighter jets, but few have developed aircraft engines because the design and development of an aircraft engine is far more complicated than the design of an aircraft," says Dr. Gupta. "If GE-414 engines are manufactured under ToT, India will be a world competitor for the design of aircraft engines", he adds, boosting the 'Make in India' program.
Neeraj Rajput is a Senior War Correspondent from India
Email us at etdesk (at) eurasiantimes.com
The author tweets at @neeraj_rajput