After 'shooting down' a volley of Kinzhal hypersonic missiles, the Patriot missile defense system is again in the spotlight, with media reports claiming that the US-origin system shot down a Russian fighter bomber.
A report published by CNN on May 19 said that defense sources and congressional aides confirmed to CNN that Ukrainian troops recently shot down at least one Russian fighter plane using the US-made Patriot air defense system.
These claims were intriguing as, for the most part, the Russian jets have remained behind the defensive lines, making it challenging for Ukraine to shoot them. Besides the Patriot, no other air defense system has the range to down a Russian fighter jet deep inside Russia.
Citing some unnamed US sources, the report further stated that the Russian aircraft that the Patriot missile was aiming at was on a bombing mission to launch missiles against Ukrainian targets, as Russia has been doing for the past year to increase the number of civilian casualties.
Moreover, the officials told CNN that it was up to the Ukrainians when and how to use the Patriot systems to protect their people, adding that once the West gave the Patriot systems, the Ukrainians were responsible for making their own firing decisions.
Russian bomber shot down by Patriot systemhttps://t.co/vfa9w3vax9

— Ukrainska Pravda in English (@pravda_eng) May 19, 2023
While the CNN report was still being shared widely, the spokesperson of the Ukrainian Air Force refused to confirm the report that a Patriot missile battery shot down a Russian fighter jet, New Voice of Ukraine reported.
"We did not announce this…; when we shoot down something, we announce it on our page, reflected in our infographics," Ihnat told Radio Liberty on May 19. "We did not announce it, so this came from someone else, as they say."
Having said that, Russia has extensively deployed its strategic bombers, as well as its combat aircraft, to launch stand-off cruise missile attacks on Ukraine. These missile attacks have intensified in recent days, with the capital Kyiv coming under attack by waves of attack this year alone.
Bang bang, we shot them down. Bang bang, all 18 missiles and 9 drones, including the Kinzhals. Thank you, USA, for our beloved Patriots! pic.twitter.com/opqmrtMvzC

— Defense of Ukraine (@DefenceU) May 18, 2023
The Ukrainian Air Force recently claimed in a statement that 29 of the 30 missiles launched by Russia were successfully shot down. "A series of air attacks on Kyiv, unprecedented in their power, intensity, and variety, continues," said Serhii Popko, head of Kyiv's civil and military administration.
One of the most advanced air defense systems in the US, Patriot defends against air threats such as aircraft, cruise missiles, and ballistic missiles. The deployment of this cutting-edge air defense system has catapulted it to fame, with all global attention currently focused on the Patriots and its recent "feat" of shooting down Kinzhal hypersonic missiles.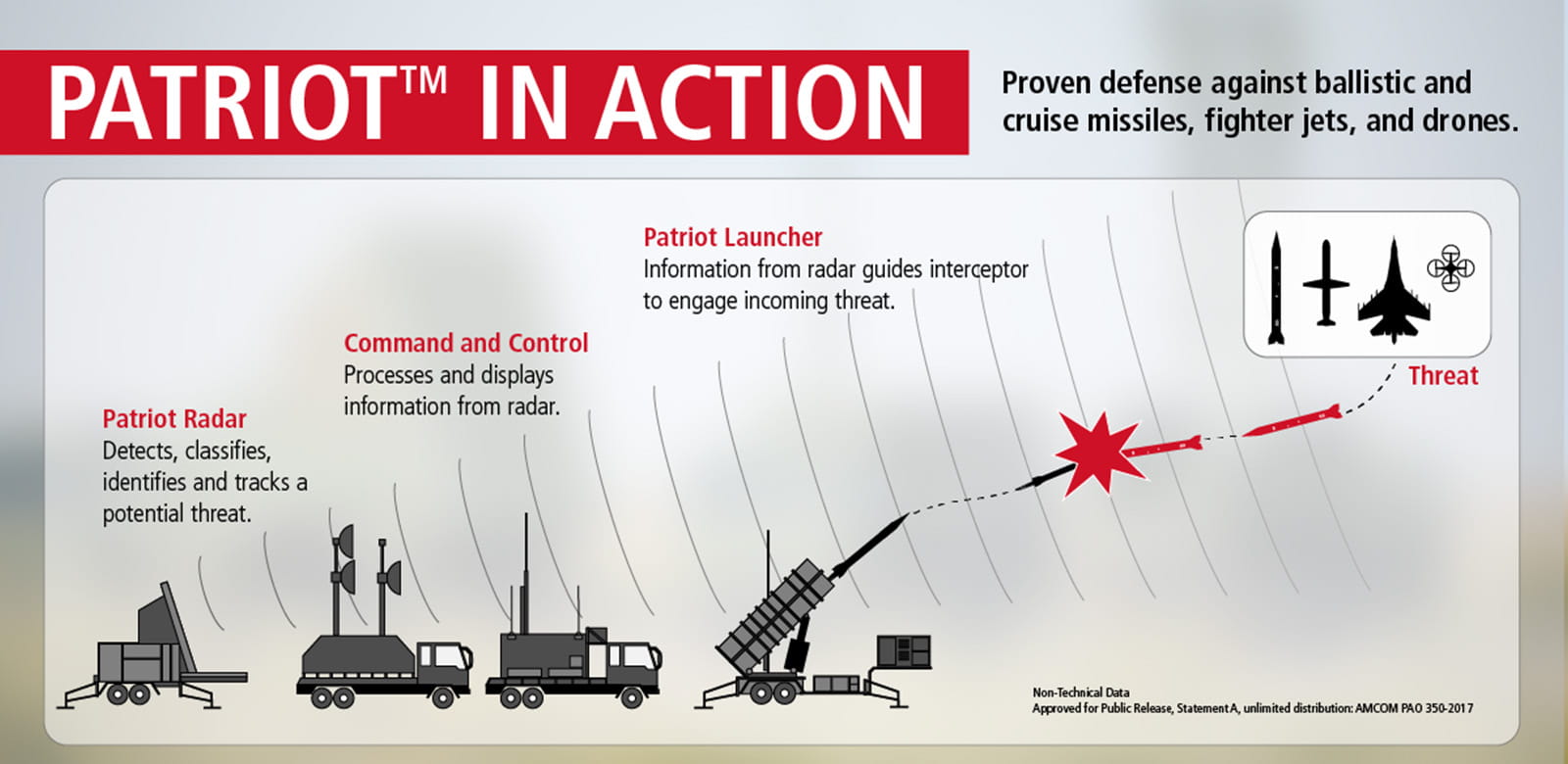 Patriots In Focus: The Story So Far!
Months after it was first promised, Ukraine received the Patriot missile defense batteries-one each from the United States and the Netherlands-Germany axis, in April. It was shortly pressed into duty and reportedly deployed at or near the capital Kyiv.
On May 6, the Ukrainian Air Force claimed to have intercepted and shot down a Russian Kinzhal hypersonic missile for the first time.
Ukrainian Air Force commander Mykola Oleshchuk wrote on Telegram, "Yes, we shot down the 'unique' Kinzhal," adding that it had been launched from a Russian MiG-31K aircraft.
More recently, Ukraine claimed on May 16 that it had destroyed six Russian Kinzhal missiles in a single night, defying Moscow's claims that it has developed a nearly unstoppable or invincible next-generation hypersonic missile. However, Russian Defense Minister Sergei Shoigu rejected the Ukrainian assertion when asked about it.
On its part, the Russian missile strikes have been targeted at the Patriot batteries to obliterate the cutting-edge system. The Russian Ministry of Defense (RuMoD) claimed that a Kinzhal strike had destroyed a surface-to-air Patriot missile defense system.
"A high-precision strike by the hypersonic Kinzhal missile hit a U.S.-made Patriot anti-aircraft missile system in the city of Kyiv," the defense ministry said in a statement. These claims were initially dismissed by the Ukrainian Ministry of Defense, which labeled the Russian claims as propaganda.
However, a Pentagon official later confirmed that the Patriot had received minor damage. Deputy Pentagon Press Secretary Sabrina Singh told reporters that the system was repaired after suffering insignificant damage in an overnight Russian missile strike.
The Deputy Pentagon press secretary further informed the media that the system was operational again after the repairs.