The year 1971 was epochal for the Indian subcontinent as it altered its political map with the birth of a new country – Bangladesh, the erstwhile East Pakistan. It saw India, then West and East Pakistan engage in a fierce war.
It was also the only time the three countries awarded the highest gallantry awards to their air force personnel. To date, no one has been able to repeat the feat.
This is the story of two air force pilots of Pakistan Air Force, an instructor, and a pupil, divided by their love for their respective motherlands. They were united in laying down their lives for their countries. The relations between West and East Pakistan, physically divided by a large swathe of landmass belonging to India, were already strained.
Their economic and political separation mirrored the geographic distance between West and East Pakistan. With most of the ruling elite having immigrated westward from India, West Pakistan was chosen as the nation's political center. East Pakistan called for self-determination as it felt policy discrimination at the hands of West Pakistan.
Bengali-speaking East Pakistan has already declared its freedom on March 25, 1971. This made PAF ground its Bengali officers. The threat of war was looming large in the Indian subcontinent.
The incident took place on August 20, 1971, in West Pakistan. Pakistan Air Force's 21-year-old Pilot Officer Rashid Minhas was taxiing towards the runway in his Lockheed Martin T-33 trainer aircraft.
He was about to initiate the take-off run when Flight Lieutenant Matiur Rehman, an instructor pilot belonging to East Pakistan, signaled him to stop and climbed into the instructor's seat. Then the unexpected happened – as the aircraft took off from Karachi, it turned towards India.
What transpired before this is celluloid film material. Flight Lieutenant Rahman, who belonged to Bengali-speaking East Pakistan, had hijacked the trainer aircraft to defect from PAF and join the liberation movement of Bangladesh. His destination was the nearest Indian Air Force Base at Bhuj.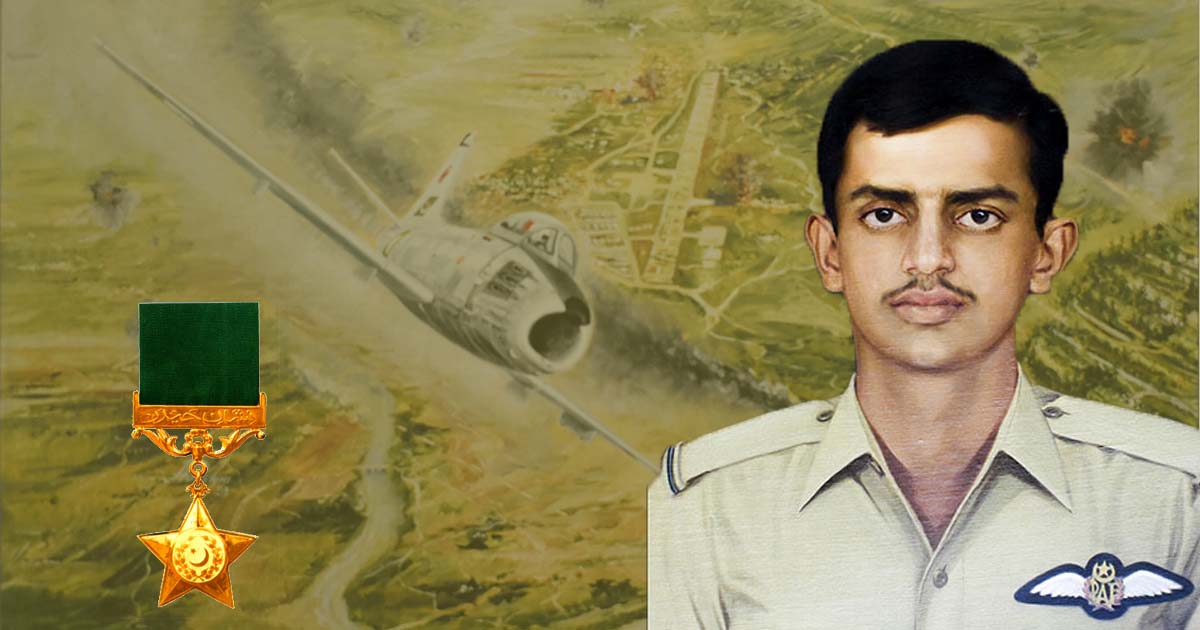 "Flight Lieutenant Matiur Rahman, who tried to hijack the T-33 trainer (Pilot Officer) Rashid Minhas, was our senior from PAF Public School Sargodha. He was a bright young officer and flight instructor at the jet conversion school but had been grounded along with other Bengali officers after Bengalis had declared their freedom on March 25, 1971," Group Captain SM Hali, a retired PAF pilot, wrote in a tribute to the brave pilots.
Rahman and his family were on a two-month vacation in Dhaka at the end of January 1971 when Pakistan launched "Operation Searchlight" on March 25, 1971. The operation saw the arrest of East Pakistan's leader, Sheikh Mujibur Rehman, and the Pakistan Army purportedly massacred Bengali civilians. Estimates for the total number of deaths range from 500,000 to over 3 million.
Bangladesh Air Force website says that Rahman witnessed the atrocities. This pushed him to start a training camp in Vairab and train Bengali people willing to join the Mukti Bahini. "He formed a small defense force with willing members and a few collected weapons.
"The PAF bombed his camp on April 14, 1971. But Rahman anticipated the attack beforehand and changed the place of his camp. Thus, his crew and he were saved from the bombing," the Bangladesh Air Force website reads. Rahman returned to Karachi on May 9 with his wife and two daughters.
"In the prelude to the 1971 war, Mati planned his hijacking mission meticulously, selecting Rashid Minhas, apparently a benign and polite officer, as his target," Group Captain Hali recalled.
Hali was in the academy at that time. "When Rashid Minhas taxied out for take-off, he positioned himself at a strategic location, from where the air traffic control tower or mobile post near the runway could not see him."
Rahman's plans were thwarted as Minhas gained consciousness 35 miles short of the Indian border. "He radioed a distress signal to his home base that he was being hijacked, then tried to wrest control from the hijacker.
The more experienced Flight Instructor overpowered Rashid Minhas. There was only one course open to the inexperienced student pilot – he put his whole body weight on the joystick, forcing the aircraft into a nose dive and crashing the T-33 into the ground," according to Hali.
"While planning the hijack, Matiur Rahman had made one miscalculation, his choice of Rashid Minhas. He thought he would be able to overpower the lean and thin mild-mannered student, but instead, he was met with the steely nerves of Rashid Minhas, who refused to accept defeat and preferred to sacrifice himself to preserve the pride and dignity of Pakistan," Hali added.
Pakistan renamed the air base at Kamra as PAF Base Minhas and bestowed the highest gallantry award Nishan-e-Haider on Pilot Officer Minhas. Rahman was buried in Pakistan.
The Bangladesh Air Force named the air base at Jessore after Rahman and awarded him the highest gallantry award, 'Bir Shrestho.' India's only air force personnel to be awarded the highest gallantry award so far in this war was Flying Officer Nirmal Jit Singh Sekhon, who was given Param Vir Chakra.
Bangladesh negotiated for 30 years with Pakistan to get the remains of Flight Lieutenant Rehman. His mortal remains were finally returned to Bangladesh on June 24, 2006, where he was reburied in Dhaka with full military honors.
"When I was serving as Director of Public Relations for PAF, I was informed that Flight Lieutenant Matiur Rahman's daughter, a small child in 1971, residing with her parents at PAF Masroor, wanted permission to visit her father's grave. I urged the-then air chief to permit her as a gesture of goodwill. Matiur Rahman's grave was renovated, and his daughter was permitted to visit and offer Fateha," Hali recalled.
Ritu Sharma has been a journalist for over a decade, writing on defense, foreign affairs, and nuclear technology.
She can be reached at ritu.sharma (at) mail.com