The ground situation of the Russia-Ukraine conflict does not favor Ukrainian President Volodymyr Zelensky. What he hopes to have may not be achievable. The time has come for him to read the writing on the wall.
Parleys held recently at Chatham House did not augur well for Ukraine. There was an array of suggestions, but a common factor was that the hope for a victory in Ukraine looked bleak.
Several dozen people, many of whom had held cabinet or sub-cabinet positions, met under Chatham House rules, which forbid identification of the individual participants but allowed the content to be presented. It was a private gathering of former top US soldiers, investigators, and scholars with resumes from the Reagan to Trump administrations.
Varying views on the ground situation in the war zone of Ukraine were expressed in depth. Many speakers admitted that Ukraine was short of trained soldiers and ammunition. It could not increase the number of men to be deployed for fighting.
Ukraine has sustained two-thirds as many casualties as Russia. However, with a third to a quarter of Russia's population, it is far less able to uphold, according to one expert who spent many months on the ground in Ukraine.
The conclave was informed that the entire army that NATO trained between 2014 to 2022 in preparation for a Russian attack is dead, and recruits are being thrown into the battle lines with just three weeks of training. Ukraine's best soldiers have already been killed in the war.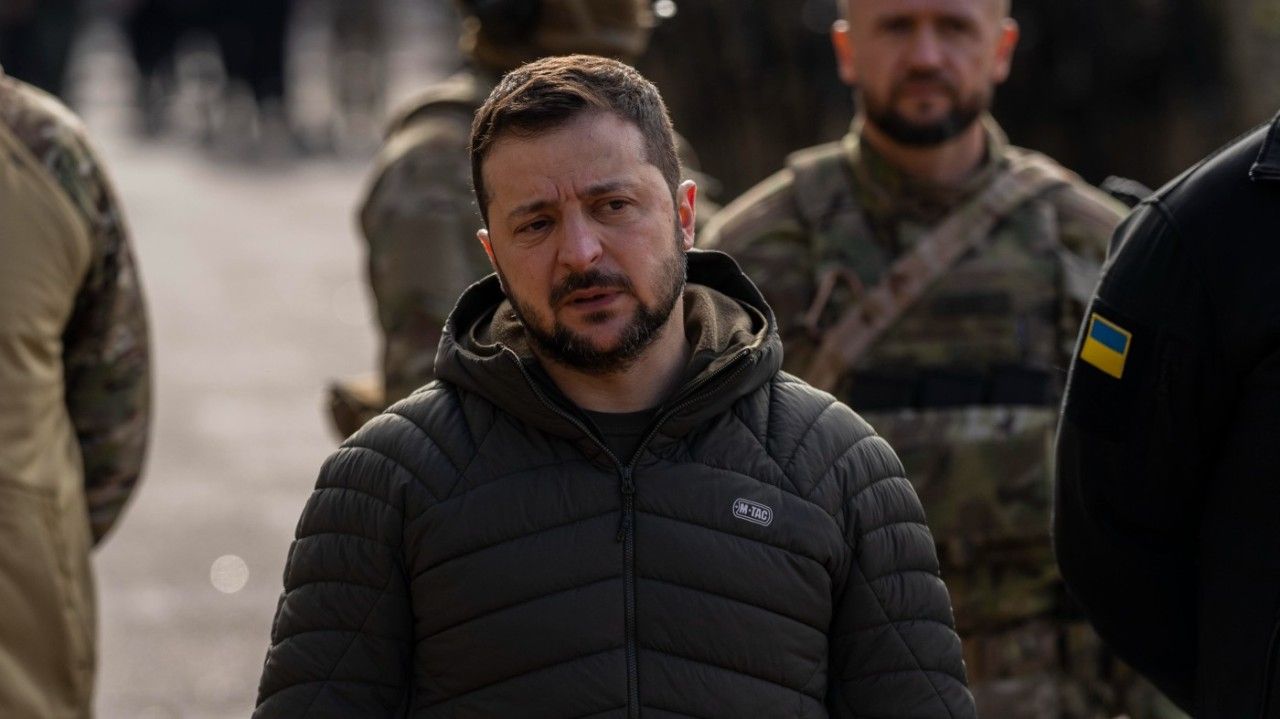 The point is not that Ukraine will run out of soldiers, but the quality of its enlisted men and officers is reportedly deteriorating. If the workforce engaging in civilian duties is shifted to the war front, the critical parts of the civilian economy will collapse.
Knowledgeable sources place Ukraine's "unrecoverable" casualties — meaning killed or seriously wounded — at two-thirds of Russia's: 120,000 Ukrainians dead or seriously injured versus 150,000 to 200,000 Russians.
The strategic conclusion is that the outcome is the same even if the American experts place Russian losses higher than this. Russia has larger military personnel at its command, so it will win a war of attrition.
One Ukrainian battalion lost 600 men in January. A replacement of 700 was received. But then 800 men were lost in February, which computes a 60% casualty rate over two months.
There are rumors of Ukraine striking back effectively in spring, or what may be called Ukrainian Spring, when the snow will go, and the weather will improve. A military expert said Russia had had sufficient time to prepare to meet the Ukraine Spring challenge, a prospect that should not be overlooked.
Ukraine would need at least 650 modern main battle tanks and 1,000 armed personnel carriers to make a difference.
A former senior US Commander argued that the US should send 1,000 Abrams MI  tanks to Ukraine without disclosing where this armor could be obtained. The supporters of the suggestion stated that Ukraine should receive weapons that can destroy targets deep inside Russian land.
One member among the participant said, "The US should eliminate the artificial boundary that says Ukraine can't strike into Russia. Russia is part of the battlefield," he added. However, a sizeable opinion was that the prospect of a breakthrough to end the stalemate along the Line of Contact was poor.
The question of the US continuing aid to Ukraine was also discussed. It was noted that the US has political constraints on assistance to Ukraine. A former senior Pentagon officer objected, saying, "If we cannot provide large amounts of aid two years from now, we are better off cutting our losses now."
A foreign policy analyst reportedly advising the US Defense Department noted that Putin could call 1.7 million reserves if he felt the need to do so.
"It may be fun to sink Russian ships in the Black Sea or to destroy targets inside Russia, but it does not relieve pressure on Ukraine.
"It is like the American Civil War. The South fought more effectively, but the North had an overwhelming advantage in manpower and munitions. By 1865, the South didn't have enough soldiers to defend Richmond," he asserted.
He is said to have proposed an international army of volunteers to fight for Ukraine.
A former senior foreign policy official proposed that the US threaten China with sanctions to limit its support for Russia. Although sanctions on Russia have not worked, he argued that China is a different case because it is more integrated than Russia into the world economic system.
While views like these emanated from the participants in the conclave, a lead presenter said at the end of Ukraine's President Zelensky taking up China's peace plan. Perhaps none among the participants expected China to play a peace-making role.
But the Saudi-Iran peace deal steered by China could be an eye-opener. Washington has dismissed China's peace plan, but Zelensky has not. The plan is that Russia would keep the Sea of Azov and most of the Donbas.
America's view of China as "primitive" was also observed. A spokesman for the National Security Council dismissed the Chinese initiative, which calls for an immediate ceasefire, noting that a truce would allow Russia to remain in place on territory it seized from Ukraine.
In conclusion, it must be said that the views expressed in the Chatham House Conclave on the Ukrainian war are highly significant and point towards a probable path leading to the solution of the issue. The US is not able to supply more of some critical items of the type required to push back Russia.
The shortage of manpower is an issue that Zelensky has conceded. His positive approach to China's peace formula appears viable to him. He is becoming more and more indeterminate about the ability of the US and its NATO allies to sustain the war in Ukraine against Russia.
And lastly, a year after the war, global opinion has tilted toward Russia. Zelensky might come around and accept the Chinese peace formula.
KN Pandit (Padma Shri) is the former Director of the Center of Central Asian Studies at Kashmir University.

Views expressed here are of the author's.

Mail EurAsian Times at etdesk(at)eurasiantimes.com