A US RQ-4B Global Hawk UAV (tail number 10-2045) was reportedly spotted in the Black Sea, south of Crimea, for reconnaissance, data from a live flight tracking website confirmed.
Russian observers have long claimed that the reconnaissance drone is often used for collecting targeting data for Ukrainian UAV strikes in Crimea, which was annexed by Russia in 2014 and subsequently voted to be with the country in a referendum the same year.
Most importantly, the drone's US operators aim to study Russian air defense processes, including the reaction time, the frequencies of the radars, and their location with the UAV's help, Russian defense observers have claimed.
While the exact numbers and composition are unknown, Crimea is heavily defended by long-range Russian surface-to-air missile (SAM) systems like the S-400 and possibly the S-300VM.
The S-300VM can hit targets including short and medium-range ballistic missiles, cruise missiles, fixed-wing aircraft, loitering ECM platforms, and precision-guided munitions. It was transferred to Syria in 2016 at the height of the Donbas war and the Syrian civil war.
Help Ukraine with Electronic & Targeting Data
Russia's 'missile rain' in October last year that hit Ukrainian "energy infrastructure and command and control sites" was to knock out the very ground receiving stations of US and NATO reconnaissance aircraft.
Besides the Global Hawk, other US/NATO aircraft like the E-8 Joint Surveillance Target Attack Radar System (Joint STARS), E-3 Airborne Warning Control System (AWACS), RC-135 Rivet, and the EC-135 ground forces command and control aircraft also patrol the Black Sea.
"They are combined into a single network, through which the received data is sent to ground stations located in Ukraine," said Romanian expert Valentin Vasilescu.
Interestingly, a Russian Sukhoi Su-27 fired in what is described as an "accidental" or a "mistaken" firing of a Beyond Visual Range (BVR) missile towards a British RC-135W Rivet aircraft in early October last year.
Since that day, British RC-135s have to be been compulsorily escorted by fighters. The RC-135 is an electronic reconnaissance aircraft capable of intercepting, analyzing, identifying, and geolocating various communication frequencies for Communications Intelligence (COMINT) and radar and jammer waves for Electronics Intelligence (ELINT).
Interestingly, the RC-135 also almost collided with a People's Liberation Army Navy (PLAN) J-11 fighter on December 21 last year over the South China Sea (SCS), which some observers noted was meant to collect data on Chinese missile tests.
Demands to Shed Restraint
The persistent and formidable intelligence-surveillance-reconnaissance (ISR) assistance by American military assets is increasingly perceived as provoking Ukraine and generated a campaign for directly striking them to send a message to Washington.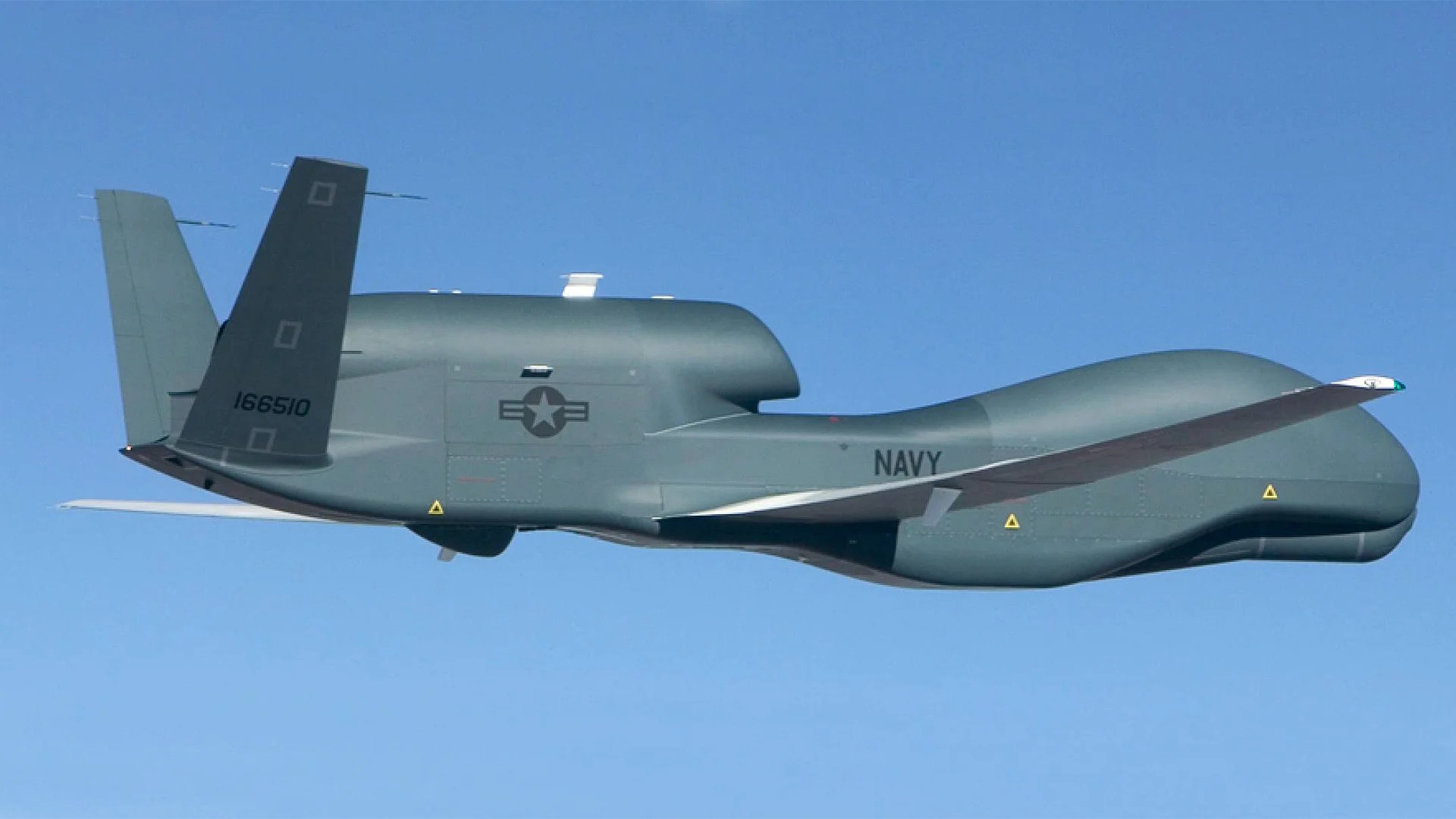 Russian Telegram groups have been abuzz with criticism over the restraint in Moscow over not hitting North Atlantic Treaty Organization (NATO) and US arms supplies into Ukraine and merely threatening that these would become "legitimate targets."
But some have pointed out the massive risk of escalation that would engulf entire Europe since such a Russian strike would trigger Article 5 of the NATO Charter. According to the clause, an attack on one NATO member country is considered an attack on the entire military bloc and makes it obligatory for all members to participate militarily.
Russia had last accused the United States of using the drone to coordinate the late-October UAV and sea-borne Unmanned Surface Vessel (USV) strike on the Russian navy fleet at Sevastopol, using the RQ-4B.
Nine UAVs and seven autonomous USVs were used in the attack, which Russia neutralized by firing from Mi-8 helicopters and surface warships themselves.
Mark Sleboda, a US Navy Veteran and security analyst, tweeted in a thread that Russia should declare "NATO reconnaissance aircraft operating over the Black Sea and Western satellites providing intelligence and targeting data to NATO proxy forces in Ukraine to be legitimate targets due to direct NATO involvement in the conflict."
Sleboda, too, believed Russia was letting a lot of NATO and US security threats slide.
"NATO feels they can hit Russia through the Ukrainian regime and proxies any which way they want because they no longer fear a Russian escalatory response, except against said Ukrainian proxies which they don't care about. Russia needs to hit back at NATO to let them know there are consequences. Otherwise, NATO will continue to strike Russia & escalate with impunity because they believe that Putin is weak (sic)," he said.