While China is known for its growing military prowess and persistent hostilities with neighbors, it has also managed to take the top spot in innovation.
In a video that has gone viral on social media, a Chinese artist has created a 16,500 feet long 'stairway to heaven' in his hometown using fireworks as a tribute to his grandmother.
This stunning art was shot a few years ago and generated so much interest that cinema-streaming site Netflix made a documentary on the masterpiece.
The stairway art created by iconic artist Cai Guo Qiang, which was actually shot and posted a few years ago, has caught the internet by storm once again, with some users claiming that it was both stunning and terrifying at the same time.
Cai Guo Qiang is a contemporary Chinese artist who creates fireworks and gunpowder drawings that embellish the sky with colorful smoke and shimmering light. He is popularly known as the "Explosive Artist."
Cai was born in 1957 in Quanzhou City, Fujian Province, China, and currently lives and works in New York, United States.
His gunpowder drawings, in particular, clearly resemble Mao Zedong's maxim "destroy nothing, create nothing," which is the basis of most of his work. Cai himself maintained that Mao Zedong's idealistic mood impacted all artists of our generation.
A Chinese artist creates stunning 1,650ft ladder in the sky with fireworks in tribute to his grandmother ?? pic.twitter.com/k7NqaioY7M

— Weird and Terrifying (@weirdterrifying) January 19, 2023
The "Sky Ladder" concept was originally Cai's dream 21 years ago while visiting Bath, England. He created the firework art by sketching a preliminary version of the artwork on a gallery glass.
According to some reports, he wanted to put on a large fireworks display to thank his grandma for supporting his aspiration to become an artist. The artist stated that his grandmother was born in a modest fishing town in Quanzhou and sold fish to assist him in realizing his artistic goal.
As the most well-known fireworks artist in China, Cai has produced shows for numerous international events held in the country, including the 2008 Olympics opening ceremony in Beijing.
He is also widely known for creating paintings using gunpowder. In 2013, he used gunpowder blasts to create a gigantic 80-foot painting of his hometown Quanzhou. Christie's eventually sold the painting for £1.6 million.
Art is not the only realm the Chinese have been conquering with their unbelievable levels of innovation. Beijing's scientists, academics, and engineers have far taken over the world and left behind their arch-nemesis in the west.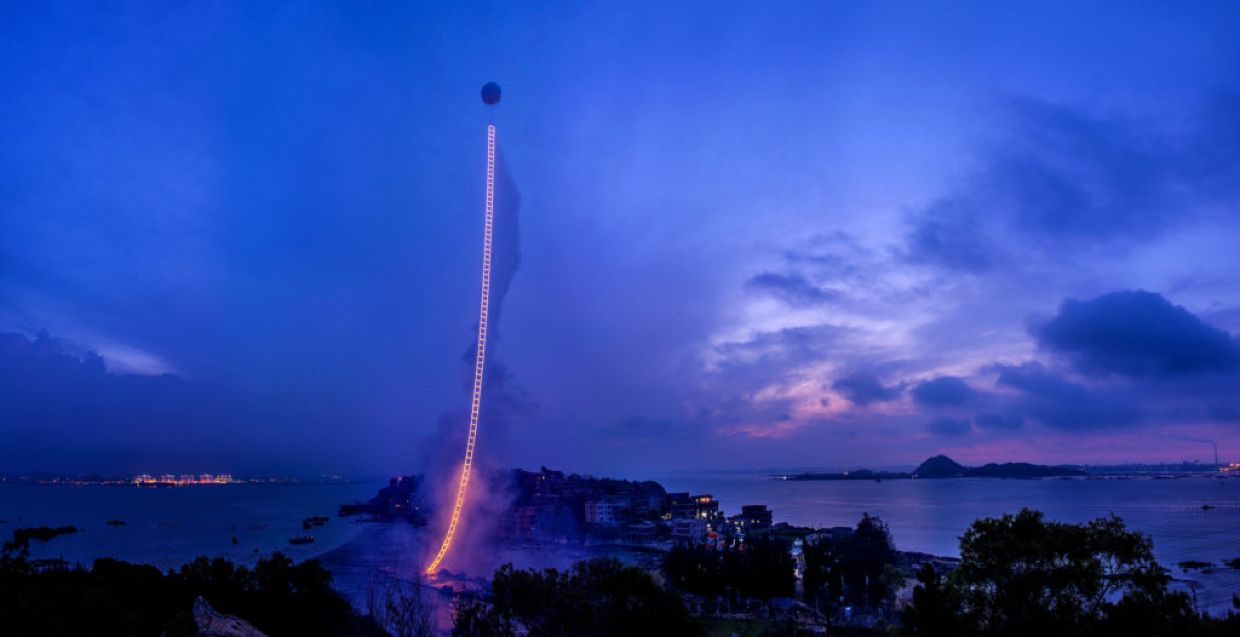 China Is Publishing More Papers Than Anyone
According to a report released by the Japanese ministry of science and technology in 2022, China has surpassed the US as the global leader in both the volume of scientific research and "high impact" studies.
According to a report released Tuesday by Japan's National Institute of Science and Technology Policy (NISTP), the US, Germany, and China publish the most scientific research papers each year. The estimates were derived from data gathered by the analytics company Clarivate and were based on yearly averages between 2018 and 2020.
The Japanese NISTP analysis also discovered that 27.2% of the top 1% of most frequently referenced papers worldwide were based on Chinese research. Academia often uses the number of citations a research publication receives.
A study's "citation impact" increases with the times it is referenced in future articles by other researchers.
US research made up 24.9% of the top 1% of most frequently referenced research articles, with UK research coming in third place with 5.5%.
The analysis indicated that China produced an average of 407,181 scientific publications annually, surpassing the US' 293,434 journal articles and making up 23.4% of global research production.
China contributed significantly to research in the fields of materials science, chemistry, engineering, and mathematics, whereas the US produced more researchers in the areas of clinical medicine, fundamental life sciences, and physics.
The study also revealed that the US spends more than any other nation on research and development in both the corporate and academic sectors. China has the largest number of researchers in the corporate and university sectors among major countries. The United States and China are on par with each other in the corporate sector, showing rapid growth."
"China is one of the top countries in the world regarding the quantity and quality of scientific papers," Shinichi Kuroki of the Japan Science and Technology Agency told Nikkei Asia. "In order to become the true global leader, it will need to continue producing internationally recognized research," he said.
Contact the author at sakshi.tiwari9555 (at) gmail.com