The US could supply the Ground-Launched Small Diameter Bomb (GLSDB) to Ukraine, a move that could give more pain to Russia.
---
Reuters reported on November 28, 2022, that the Pentagon is considering a Boeing proposal to supply Ukraine with cheap, small precision bombs fitted onto abundantly available rockets, allowing Kyiv to strike far behind Russian lines as the West struggles to meet the demand for more arms.
GLSDB Characteristics
The GLSDB is a ground-launched variant of the air launch GBU-53/B Small Diameter Bomb (SDB). The SDB, in turn, is a 250 lb glide bomb with a range of 93 miles (150 kilometers) that features a 36 lb (16 kilograms) AFX-757 high explosive warhead.
The GLSDB has a slightly shorter range of  62 miles (100 kilometers).
The SDB uses GPS-aided inertial navigation to strike its target with a circular error probable (CEP) of 16–26 ft (5–8 meters). A variant of the SDB can switch to a thermal or radar seeker when approaching the target to facilitate target recognition, allowing it to strike mobile targets such as tanks, vehicles, and mobile command posts.
The GLSDB is launched using a multiple-launch rocket system (MLRS). Once the rocket reaches a pre-calculated altitude, the SDB separates from its rocket motor and deploys its wing to glide to the target.
The bomb follows a preprogrammed trajectory to strike the target from any desired direction, using high or low angles of attack. The SDB can fly around terrain to hit targets shielded by terrain.
No Supply Constraints
Developed by Boeing and Saab Group, the GLSDB is cost-effective because it utilizes an existing weapon system and rocket ammunition. Ukrainian forces can use the bombs without extensive retraining or modification to their existing HIMARS MLRS.
The US Army has withdrawn from service a lot of M26 MLRS rockets that were earlier fitted with cluster munitions. As a result, it has a sizeable unutilized stockpile of these rockets.
Modifying the rockets to carry the SDB is simple. It just requires fitting a special adapter case.
With US ammunition stocks depleting and production ramping up a long-drawn process, the logic for using existing stock of rockets is powerful. According to documents reviewed by Reuters, GLSDB could be delivered as early as spring 2023.
Impact Of GLSDB Supply
In the past, the US has brushed aside intense pressure from Ukraine for the supply of 185 miles (297 kilometers) range ATACMS rocket shells for the HIMARS system on the ground that such supply would be escalatory; it would allow Ukraine to strike deep into Russian territory.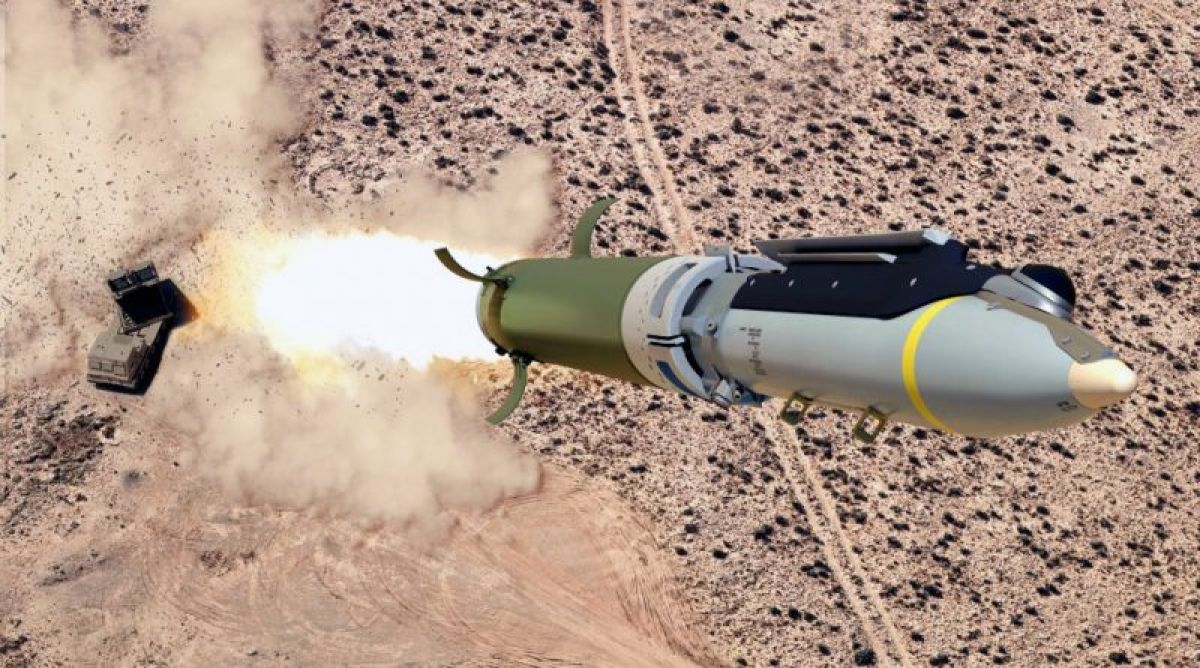 The supply of 62 miles (100 kilometers) range GLSDB would not allow Ukraine to strike deep into Russian interiors and, therefore, technically not be escalatory.
Also, the increased lethality of the GLSDB would come with increased vulnerability to Russian AD systems, such as the Pantsir and TOR, which are honed to take down small aerial targets.
For AD systems, HIMARS rocket shells are more challenging to engage than GLSDBs because of the former's higher speeds and ballistic trajectory. The GLSDB glides at slower speeds and follows a flatter trajectory.
Russian AD systems, which have repeatedly demonstrated their ability to shoot down HIMARS shells and HARMs, would find the GLSDB a much easier target.
Also, Russia is now experiencing better success at destroying HIMARS systems than earlier, following the increased deployment of its 120-kilometer range Tornado-S MLRS systems, which expose HIMARS systems to counter-battery fire, as also the increased deployment of Lancet kamikaze drones.
However, as has been the case so far with HIMARS shells and HARM missiles, some GLSDBs will succeed in penetrating Russian AD systems.
If too many GLSDBs succeed in penetrating Russian defenses, Russia would be inclined to escalate, perhaps start using Iranian-origin ballistic missiles.
Vijainder K Thakur is a retired IAF Jaguar pilot. He is also an author, software architect, entrepreneur, and military analyst. VIEWS PERSONAL
Follow the author @vkthakur