Japan is set to train on F-15 and F-2 fighter jets, taking off and landing at civilian airports as part of the Self-Defense Forces Joint Exercise, simulating a scenario where its bases are inaccessible due to enemy attacks.
This marks the first time such operations will be carried out as part of the massive nationwide military drill, which will also involve the participation of the US military.
The Japan Self-Defense Forces Joint Exercise, a nationwide military drill, is scheduled to begin on November 10 and continue through November 20, with participation from around 40,000 members of both the Japan Self-Defense Forces and the US military. 
This exercise covers various military readiness elements. Yet, a notable focus is the intended aircraft mobilization. Japan Air Self-Defense Force (JASDF) fighter jets will take off and land at civilian airports not conventionally used for such operations. 
The decision to incorporate this element into the exercise likely stems from the recognition that Japanese military bases might be critical targets for potential Chinese missile strikes, especially considering their role as staging areas for US forces in the event of a conflict.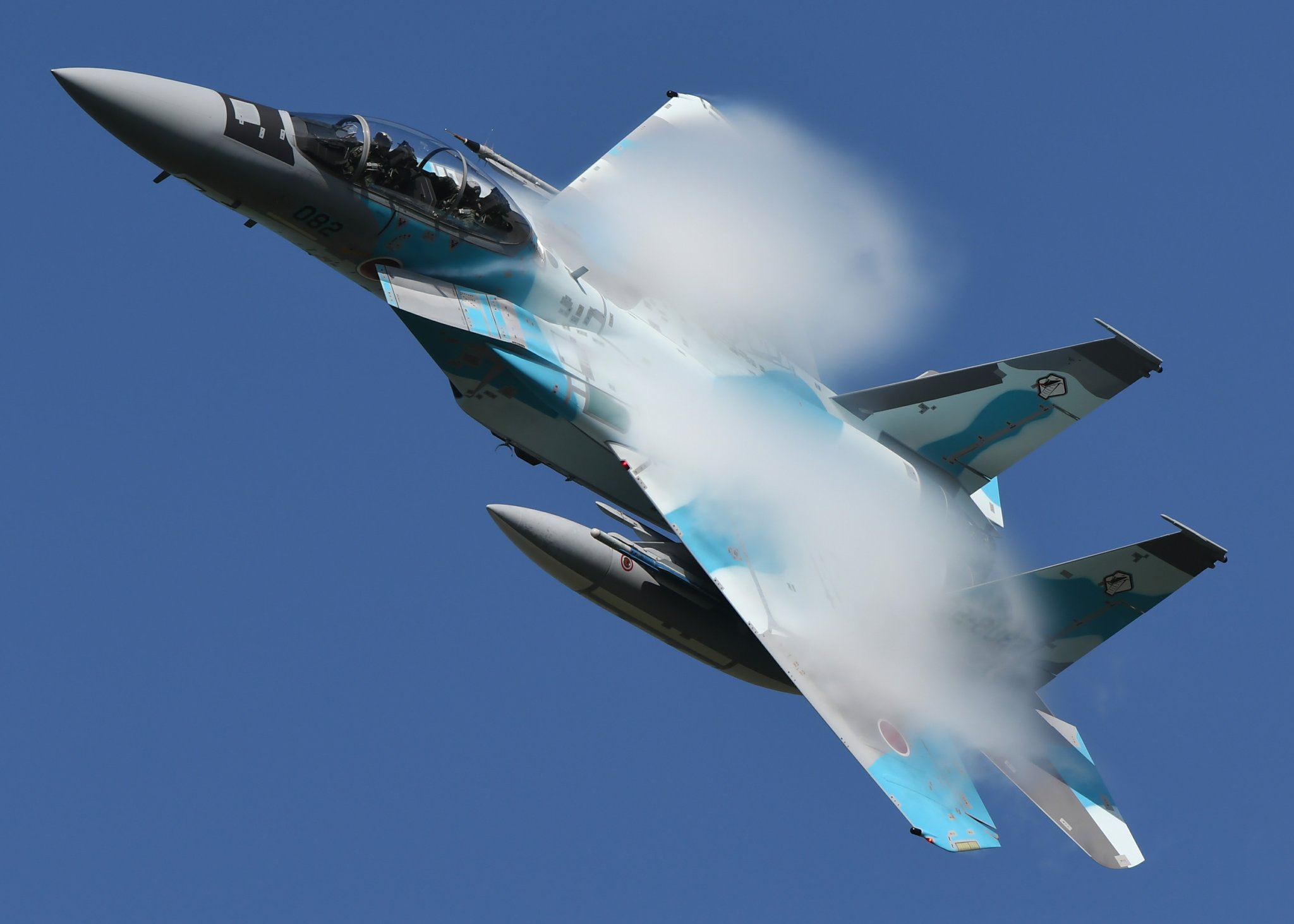 As part of its defense strategy, Japan has been concentrating on preparing its Air Force to conduct operations from civilian airports, understanding the possible vulnerabilities of traditional military bases. 
Thus, the exercise envisions a scenario when Japan Air Self-Defense Force (JASDF) bases become nonfunctional, necessitating the deployment of military units through alternative means.
The training will include "touch-and-go" landings of F-15 fighter jets at two airports in Kagoshima Prefecture, specifically Tokunoshima and Amami. 
Additionally, F-2 fighters will land at two airports in Okayama and Oita, refuel, and then resume takeoff. Utilizing civilian airports during the exercise represents a significant departure from standard procedures. 
During a recent press conference, Keishu Yoshida, the Chief of Staff of the Joint Staff of the Self-Defense Forces, emphasized the significance of this training, underscoring the necessity for alternative deployment methods when military bases are inaccessible.
Meanwhile, the exercise plans to use ten civilian ports and vessels spanning from Hokkaido to Okinawa to facilitate the maritime transportation of units and equipment. 
Furthermore, Tokunoshima is designated to conduct diverse exercises concerning island defense, including parachute drops of Ground Self-Defense Force units from US military aircraft and strategies to prevent enemy landings.
Concerns Over Chinese Aggression
Tokyo has become increasingly concerned about Beijing's heightened military presence near Taiwan. This buildup has sparked worries about Japan being dragged into a conflict that could disrupt the essential sea lanes supplying most of its oil.
Thus, Tokyo has taken proactive measures to strengthen defense capabilities and dissuade China, including increasing its defense budget significantly.
Furthermore, revised at the end of last year, the three security-related documents highlight the intention of the SDF to utilize civilian airports and port facilities regularly. This aims to facilitate effective deployment in case of an emergency.
Recent reports also indicate that Japan is exploring the potential use of civilian infrastructure for military purposes, with 33 airports and ports in 10 prefectures reportedly identified for expansion. 
The objective is to lengthen runways and docks, enabling the Self-Defense Forces (SDF) and the Japan Coast Guard to evacuate citizens and mobilize troops quickly in unexpected situations. 
The government plans to identify specific facilities as "essential bases" and allocate the required funding for these crucial enhancements to achieve this goal. This proposal is set to be included in the fiscal 2024 budget.
Arijita Sinha Roy, a Researcher at India-based Centre For Joint Warfare Studies (CENJOWS), told EurAsian Times, "This is an example of expanding a country's dual-use infrastructure. Certainly, it may appear as a contingency plan, but most countries aim for dual-use infrastructures." 
"When the Russia-Ukraine War had just started, people were evacuated to the nearest subway stations for shelter, and a similar infrastructure outlay exists for out countries like South Korea that constantly fear a nuclear adversary," she added. 
Roy further explained, "In the 2023 Defence White Paper released by Japan, the country has spelled out its objectives cautiously while maintaining the status quo in the region. Further, the paper also highlights that if Japan is invaded, it will defend its autonomy by taking 'primary responsibility' while also receiving cooperation from its allies. The word 'invasion' indicates that Japan is embracing all possibilities that threaten its national security."
Nonetheless, the ongoing endeavors to evaluate the potential use of civilian infrastructure for military purposes signify another step in preparing for possible events associated with Taiwan.